VooPoo Drag Baby Trio Kit $13.50 (USA)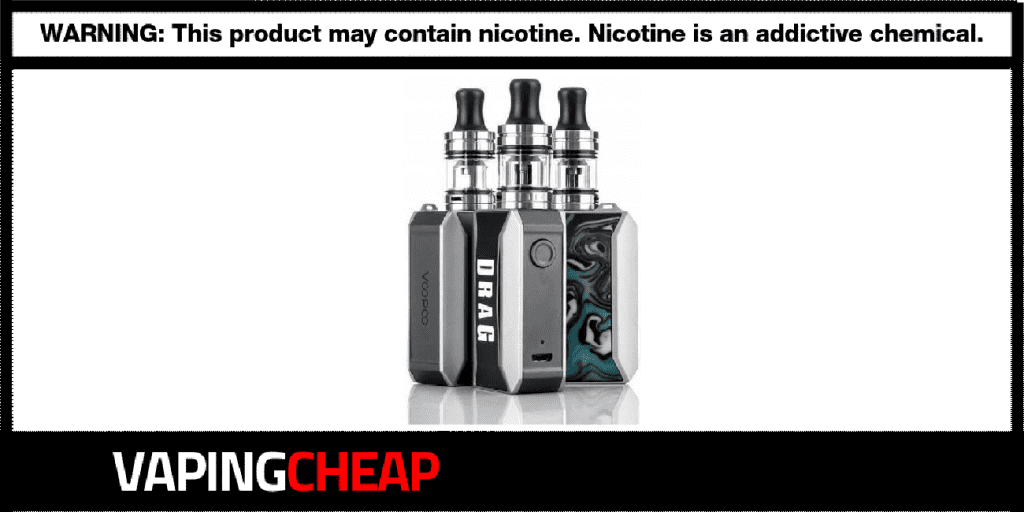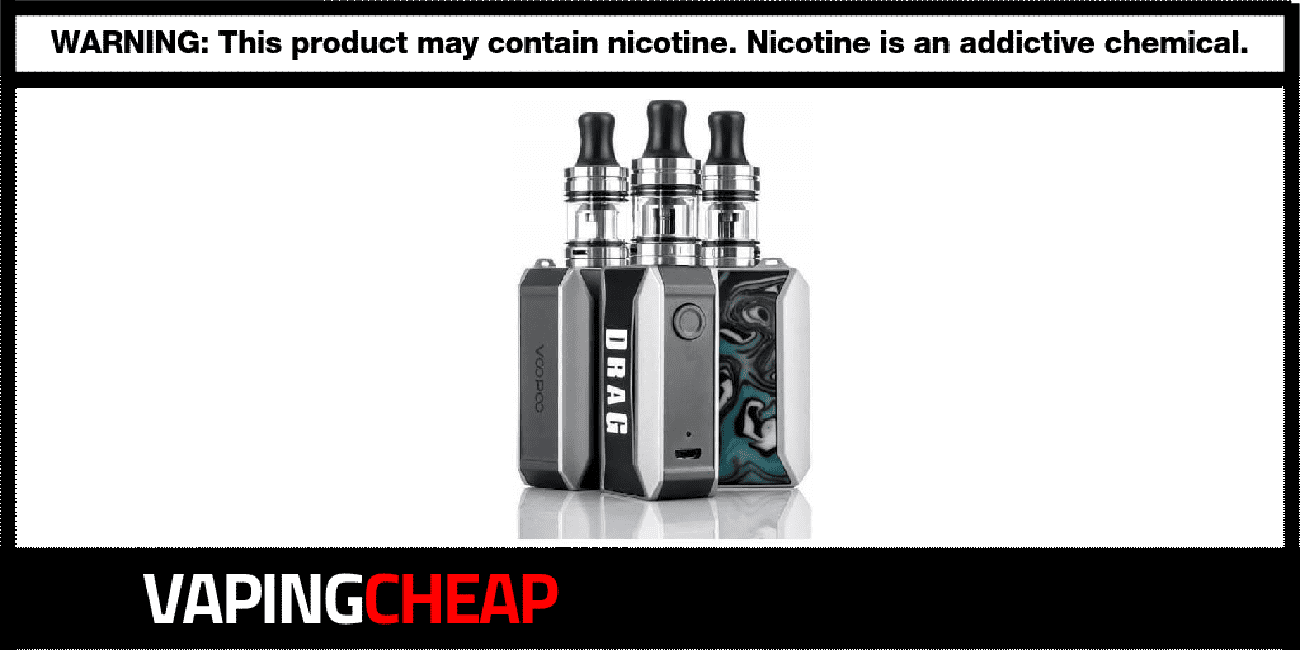 Here's a limited time discount on the VooPoo Drag Baby Trio Kit! Get it for just $13.50 with free shipping on US orders over $50 when using our exclusive Breazy Coupon Code "Vapingcheap10"! It's also available from a China based shipper from only $16.37. There are many different color options available for purchase.
VooPoo's Drag Baby Trio Kit sports an all in one design and is powered by the GENE.Trio chipset. With that being said, it offers the vaper a wattage range between 5w and 25w. In addition, it features a simple single button operation, making it incredibly easy to use. Also, it has an internal 1,500mAh battery which can be charged via micro USB. Not to mention, it's overall size is very small, fitting in your pocket or purse comfortably.
The VooPoo Drag Baby Trio does feature an integrated vape tank and utilizes the PnP coil system. Firstly, the built in tank sports an overall diameter of 18.5mm, and has a 1.8ml e-liquid capacity. With its top fill threaded design, you can fill it quickly with your favorite e-juices.
Secondly, included inside on the packaging, you do receive two replacement coils. The first is the PnP M2 Coil head, and the other is the PnP C1 Coil Head. Since the M2 Coil head has a resistance of 0.6 ohm, it is better for direct lung vaping. However, the C1 Coil has a resistance of 1.2 ohm, and much better suited for mouth to lung vaping. Lastly, this tank sports a delrin drip tip, so it won't get hot on you, which is perfect when chain vaping.
All in all, this is a solid deal for this all in one device. It's simple to use, and offers multiple vape experiences. If that's what you're looking for, then you'll definitely want to check out this vape starter kit deal.
VooPoo Drag Baby Trio Vape Kit Features:
Internal 1,500mAh Battery
Powered by Gene.Trio Chipset
Wattage Output Range: 5w - 25w
Resistance Range: 0.5 ohm - 3.0 ohm
Simple Single Button Operation
Resin Panel
LED Battery Light Indicator
Zinc & Aluminum Construction
Built In Vape Tank

18.5mm Overall Diameter
1.8ml E-Liquid Capacity
Top Fill (Threaded)
Utilizes PnP Coil System (Plug and Play)
Includes 0.6 ohm Mesh & 1.2 ohm Ceramic Coil Head
Delrin Drip Tip
Bottom Airflow
Includes Spare Glass Tank Section

Color Options

Ink
Teal Blue
Fiesta
Aurora
Ultra Violet
Ceylon Yellow
Rhondonite
Check Out The Voopoo Drag Baby Trio 25w Kit Review
More Great Vape Deals...
---
MyVPro Holiday Sale! Up To 80% Off
For a limited time only, the Vandy Vape Bonza Kit Entension Tube is available for pre-order right here for only $14.39 using coupon code "Preorder10"! Free[...]