Vaporesso Degree Replacement Pods 2 Pack $6.07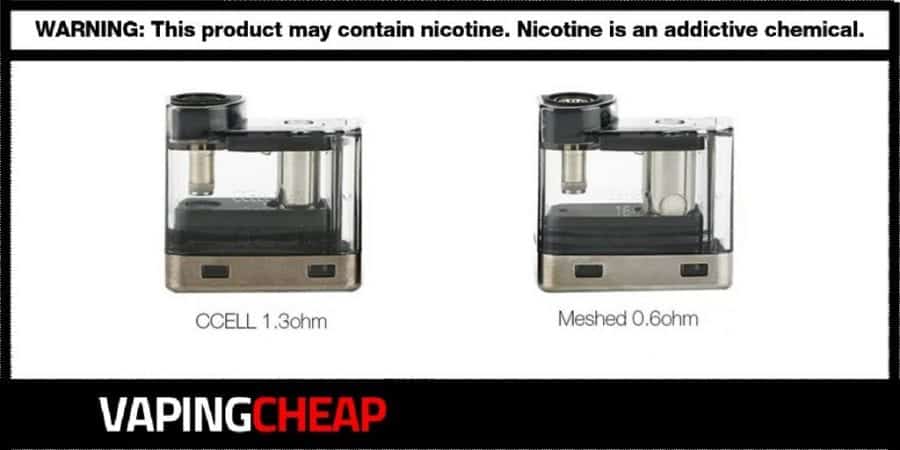 Here are cheap deals and discounts for the Vaporesso Degree Replacement Pods. Grab a 2 pack for only $6.21 when using our code "LABOR12". It's also available from a USA based shop for $7.95 plus free shipping over $30.
These new replacement pod cartridges are designed for, and compatible with the Vaporesso Degree Pod System only. There are two different pod options you're able to choose from which include a 0.6 ohm MESHED and the 1.3 ohm CCELL. The first Vaporesso Degree pod cartridge (0.6 ohm) is rated between 16w to 22w.
Additionally, it's ideal for a restrictive direct lung vape experience. Now, the second replacement pod for the Degree is more catered to mouth to lung vaping. It's rated between 7w and 12.5w. With either pod, you can vape both regular and nicotine salt e-juices.
Regardless of which Vaporesso Degree replacement pod you prefer, they have a 2ml maximum e-liquid capacity. Also, they feature a top airflow design to not only provide great flavor, but reduce the chances of any leaks from happening. You can also change out the pod quickly, and easily. Lastly, filling these cartridges are easy thanks to its push to fill design.
If you're looking for cheap Vaporesso Degree replacement pods, then you'll definitely want to grab a few packs. The best part is, there's no price difference between the two pod cartridges, so you can stock up on either at one low price.
Vaporesso Degree Pod Cartridge Features:
Pack of 2 Replacement Pod Cartridges
Compatible with Vaporesso Degree Pod System
Maximum E-Liquid Capacity: 2ml
Push to Fill Design
Top Airflow
Two Options Available:

0.6 ohm MESHED (16w - 22w)
1.3 ohm CCELL (7w - 12.5w)