The vaping world is one that seems to be changing and evolving with every day that passes. One particular area that's been creating for a lot of buzz and attention lately has to do with CBD oil for vaping.
For those who aren't familiar, CBD oil is described as, "the concentrated form of Cannabidiol in a liquid form, which is heated and inhaled through an E-Cigarette, Vape Pen, or Vaporizer."
More and more people each day seem to be hopping on the CBD train, and while that's great for those who are familiar with it, trying to find the best CBD vape juice is a rather tricky task.
However, thanks to a bit of digging and trail on my end, I was able to create a list of the best CBD vape oil reviews. Just to clarify something, this is not a guide to help you find the best CBD oil vape pen. Instead, this review article will be focusing on the CBD oil itself and not the tools that are used to use it.
With that said, let's get started and find the best CBD oil for vaping!
4 Best CBD Vape Juice Reviewed
Product Name

Features

Rating

Price

Herbal Renewals

Blue Label

Very effective and potent

Herbal Renewals

CBD Oil Herbal Spray

Very effective oil in a spray bottle form

Tasty Vape Oil

Vots of tasty and potent flavors

Clibdex CBD Spray

A powerful and affordable starter spray
Herbal Renewals Blue Label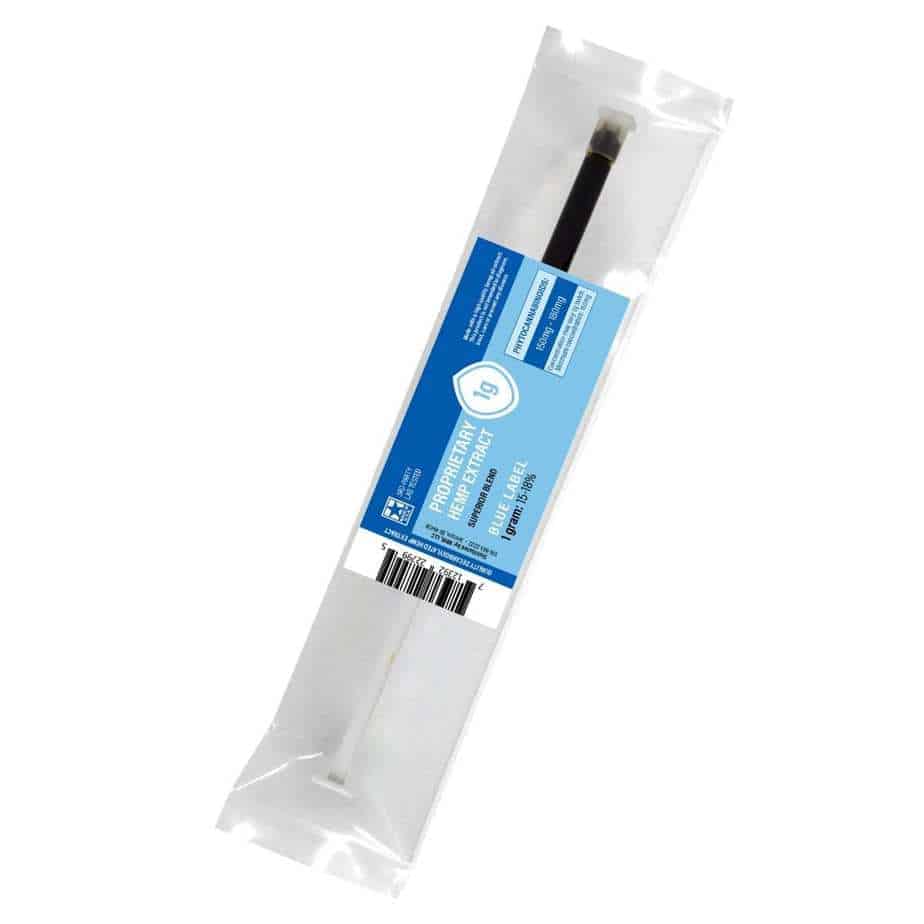 To kick off this list of the best CBD e-liquid, let's talk about the Herbal Renewals Blue Label oil. This is one of the most popular CBD oils that's currently on sale, and after looking into this product a bit, it doesn't take long at all to realize why this is.
Herbal Renewals is currently rocking the CBD oil market, and their Blue Label provides for some of the best potency and flavor that you can currently get with pretty much any CBD oil for vaping.
This is as pure of a CBD oil as you can get, and while some people prefer more unconventional takes that offer different flavor profiles, this is going to be your go-to solution if you want a no-frills, pure and clean CBD oil experience.
In other words, this is nothing but pure, wonderful hemp oil.
It's also worth noting that Blue Label doesn't contain high levels of THC. This means that, while you're getting that same great hemp taste, you aren't going to get any sort of high off of this particular CBD oil.
Depending on who you are, this is either a good thing or a downside.
Herbal Renewals CBD Oil Herbal Spray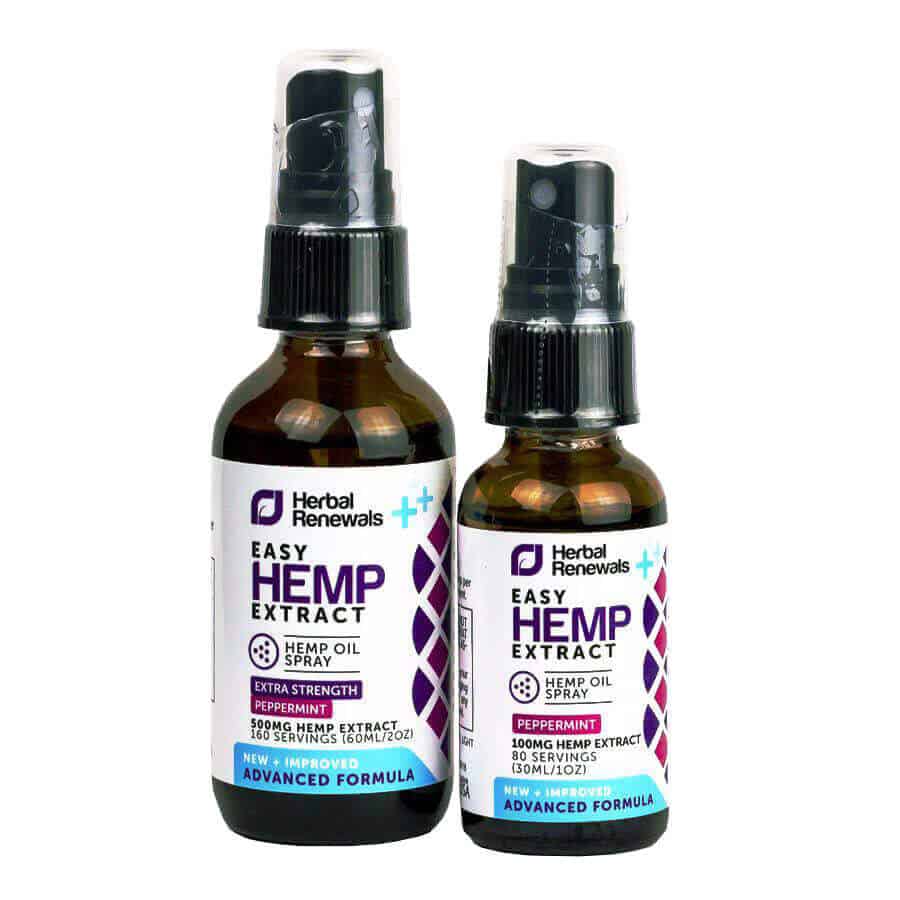 Moving on to our next contender to be the best CBD vape e-liquid, we've got the Herbal Renewals CBD Oil Herbal Spray. I already mentioned that Herbal Renewals is currently the top dog when it comes to CBD oil. Just like Blue Label, their herbal spray is another prime example as to why this is a company that's a force to be reckoned with.
Unlike a traditional CBG oil that you'd use with a vape pen, the herbal spray here is used simply by spraying it under your tongue. To use the spray, simple spray two squirts underneath your tongue, wait about 90 seconds or so for it to start working, and then swallow. Once you do this, you should begin to start feeling the effects of the product after about 10 minutes or so have passed.
There are thee main flavors that you can get this spray in, including Vanilla, Peppermint, and something that's called Unflavored. The Unflavored option is perfect for people who want that pure and raw taste of natural CBD, meaning that it has very strong flavor tones of hemp and earthiness.
On the ingredient side of things, the CBD spray is made out of only US-based organic hemp that isn't littered with pesky GMOs. The quality here is simply undeniable, and the unique spray bottle design is a great feature for those that don't already own a vape pen that's capable of using CBD oil.
Tasty Vape Oil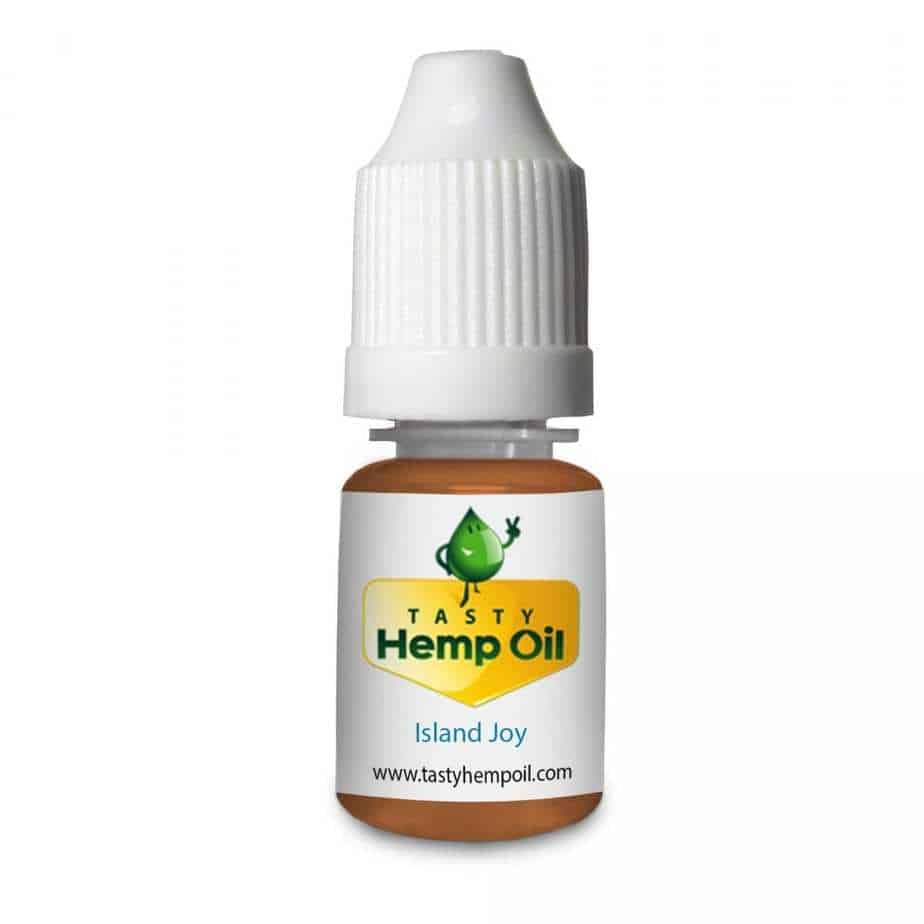 Tasty Vape Oil first got started with CBD oils about a year or so ago, and it's current name to fame has to do with the fact that it's widely regarded as being the best-tasting CBD oil product that money can currently buy.
Taste is a very subjective thing for sure, but there's no doubt that this is definitely a contender for having some of the best flavor that you can find.
Along with its great taste, another big strong suit for Tasty Vape Oil has to do with how many different flavors you can currently purchase it in. The seven flavors that are currently available include Citrus Blend, Apple Pie, Black and Blue, Just Peachy, Mandarin Paradise, Morning Dew, and Raspberry.
Tasty Vape Oil might not be your best solution if you're looking for a CBD oil that sticks more to that traditional and natural hemp taste, but if you want something a bit more exciting, this is a phenomenal product.
Clibdex CBD Spray
Lastly, the final option for the best CBD vape oil goes to the Clibdex CBD Spray. This option also features a spray bottle design, making it an awesome choice for those who want to get the effects of CBD oil as quickly as they can without having to mess with a vape pen.
The overall effectiveness of the Clibdex CBD oil option is a bit weaker than what you might get with Blue Label, but this actually makes it a great place for beginners to get started with CBD. This functions in the same fashion as the Herbal Renewals choice where you simply spray 2 squirts under your tongue for a full-serving, and this also contributes to this being a great choice for newcomers.
Conclusion​
As you can see, you've got some pretty solid choices when it comes to finding the best CBD vape juice. There are options for more effective oils, ones that are a bit more welcoming, and ones that come in wide variety of flavors.
Whatever you're looking for, there's an oil here that's bound to be the perfect fit for you. And if you're still not sure, just try any from this CBD vape oil review article. I know I enjoyed all of them, so I'm sure you are going to as well.