Vandy Vape Iconic RDA $4.99 (USA)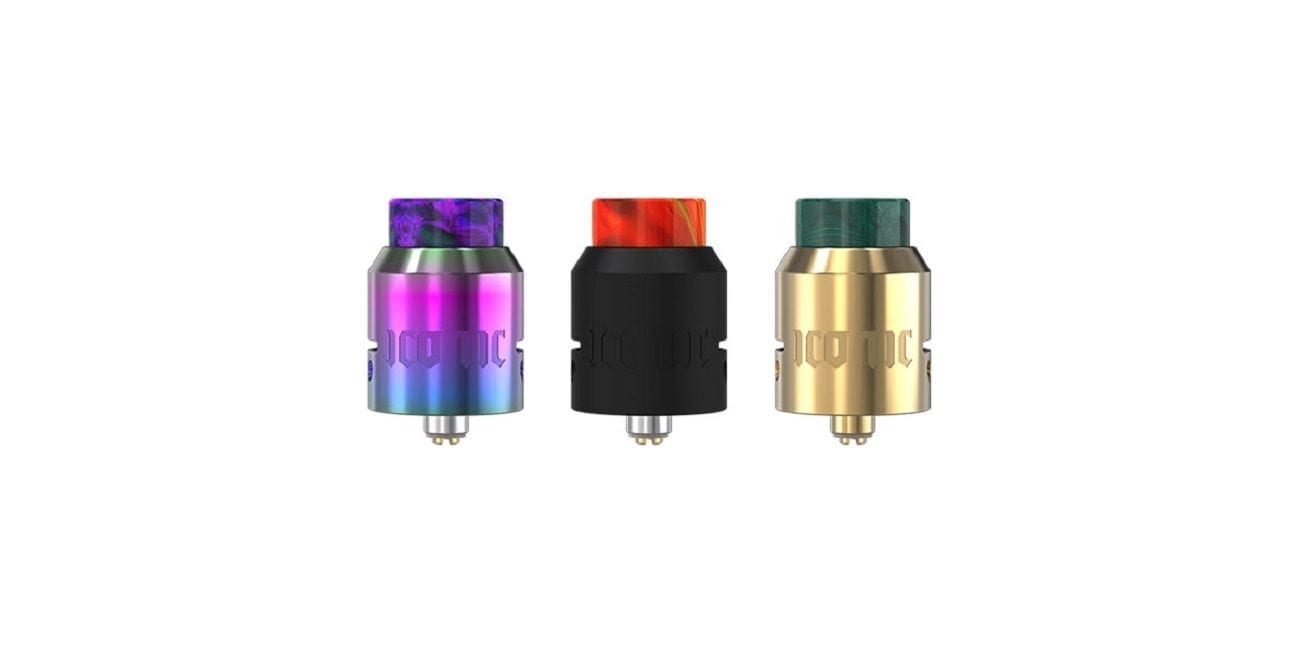 Rebuildable Dripping Atomizer
The new Vandy Vape Iconic RDA is now in stock and on sale right here for only $4.99! No coupon code required! Various color options available for purchase! Free shipping applies to US orders over $50.
The new Iconic RDA is a collaboration between Vandy Vape and the popular Youtuber Mike Vapes! In addition, this atomizer has an overall diameter of 24mm, so it will look great on most newer box mods and mechanical tube mods you attach it too! This RDA includes a wide bore resin drip tip, Frosted DOC drip tip and a Delrin DOC drip tip, giving you tons of drip tip options!
The new Vandy Vape Iconic RDA has a dual post clamp styled build deck, which makes installing coils a breeze! Not to mention, this atomizer has adjustable side and bottom airflow, so you'll be getting excellent flavor! The Iconic RDA has a deep juice well, giving you tons of room for wick. Lastly, this RDA includes a BF or Squonk 510 pin, so you can use this atomizer on all of your squonk mods!
All in all, this is a solid deal for the new Vandy Vape Iconic RDA! If you were a fan of the original Icon RDA by Mike Vapes and Vandy Vape, then this is a deal definitely worth checking out! Make sure to check this deal out at this US Shipper for only $4.99!
Product Features:
Collaboration between Vandy Vape and Youtuber Mike Vapes
Overall Diamter: 24mm
Deep Juice Well
Includes Resin Drip Tip, Frosted DOC Drip Tip and Delrin DOC Drip Tip
Clamp Style Build Deck
Side and Bottom Airflow
Gold Plated Squonk/BF 510 Pin Included
Colors Available: Stainless Steel, Black and Gold.