Vanval Vapor PMTA Sale!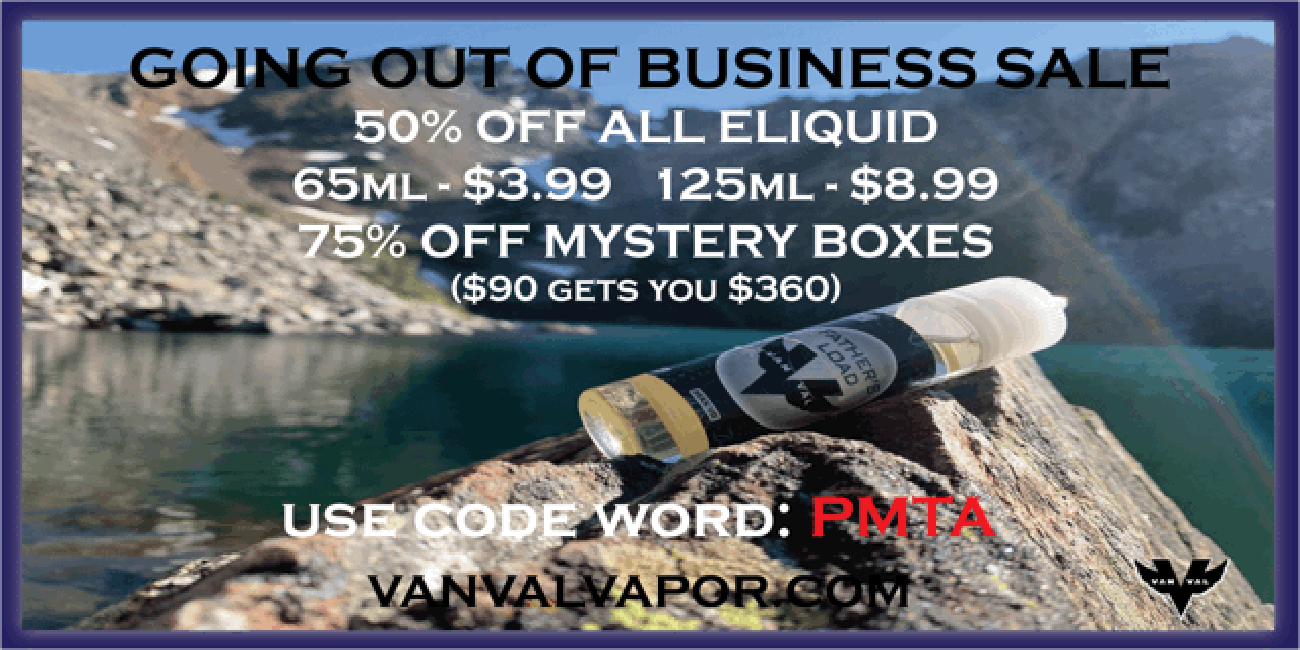 During Vanval PMTA Sale you can save 50% off on all of their e-juice using discount code "PMTA". This sale makes their 65ml only $3.99 and 125ml only $8.99!
During this PMTA sale you can save 50% off on all their e-liquid using the provided discount code. Not to mention, they have 75% off on their mystery box! VanVal Vapors e-juice lines have a total of 24 different e-juice flavors. Lastly, they have nicotine strengths up to 12mg
All in all, this is a excellent e-juice sale! If you're looking to try out Vanval Vapors or looking to stock up on some of your favorite e-juices, then this is a deal you cannot pass up on! Be sure to check out this deal at Vanval Vapor where you can save 50% off all on all their e-juices!
Store Sale Details:
50% off on all e-juice using code PMTA
75% off on mystery Box
65ml only $3.99
125ml only $8.99
VanVal Vapor Has 24 Different E-Juice Flavors To Choose From
Nicotine Strengths Up To 12mg