Hellvape Grimm RBA Coil $4.99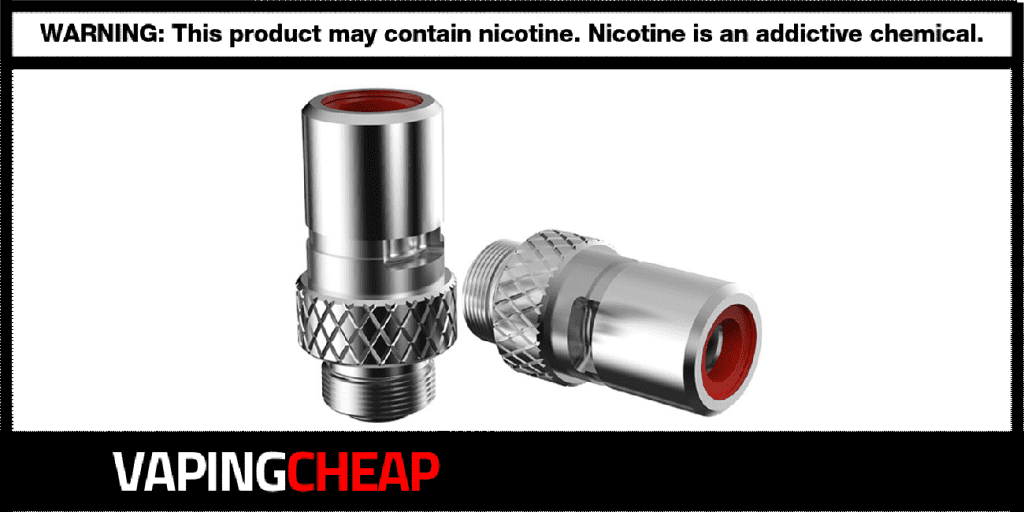 Here's a cheap deal and discount for the Hellvape Grimm RBA Coil. Grab yours for just $4.99 when you apply the code "3fvapenewsletter". Free worldwide shipping is included with orders over $15.
This vape accessory by Hellvape is designed for and compatible with the popular Hellvape Grimm Pod System. What this allows you to do is build and install your own coil to use with this pod mod. The Hellvape RBA Kit for the Grimm Pod features a simple two post building deck.
When installing your coil, make sure each lead is facing the opposite direction. There's large wicking slots as well, but be sure not to use too much cotton as this can result in a dry hit.
At the bottom, there is 510 threading, so you are able to attach the Grimm RBA coil onto another device to pre-heat your coil before installation.
All in all, this is an excellent sale for the Hellvape Grimm RBA coil kit. If you prefer to not use the Grimm replacement coils, and rather use your own, then this is a must have accessory for your compatible pod mod. For the price, you can't go wrong plus you'll be saving cash down the road.
Hellvape Grimm RBA Kit Features:
Designed For & Compatible With Hellvape Grimm Pod System
2 Post Build Deck
Large Wicking Ports
510 Threading
PEEK Insulator
Includes Cotton, Pre-Built Coil & Screwdriver