The Best Vape Deals To Quit Smoking During a Pandemic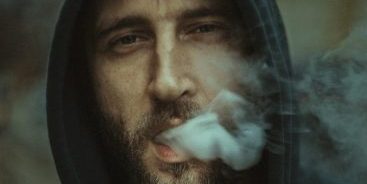 The world is a stressful place right now, which can be especially difficult for anyone looking to quit smoking.
Many people looking to quit smoking traditionally turn to vaping. It can be a cost-effective alternative to a terrible habit that helps many people put tobacco addiction behind them for good. But these days, getting access to vape products can be challenging.
All politics aside, many products are hard to come by. You may be asking "what smoke shops are near me?" But a better question might be "what smoke shops are still open?" Indeed, in a global pandemic, it can be difficult to find vape shops that can help you on the journey to quit.
Vaping and Smoking: A Hot Issue
Using vaping to quit smoking is a contentious issue, ripe with politics and false claims. One study by the BMJ has shown that vaping has a strong correlation with quitting smoking.
Another paper, published by PLOS One, contradicts these findings suggesting that vaping may be an ineffective method for long-term cessation. The findings of this study have been criticized for selection bias, as well as for potentially discouraging full-time smokers to switch to vaping.
"It's no surprise that when smokers are being hit constantly with this, these views, on e-cigarettes that don't recognize relative risk at all, that you'll have some smokers that conclude that there's no point to making [a] full-switch when this thing could kill me just as quickly as cigarettes," Gregory Conley, an attorney and the president of the American Vaping Association, explained to Healthline.
At best, it seems fair to say that the jury is still out on the efficacy of vaping to quit smoking. But as Conley points out, even in the contested study, "10 percent of those baseline e-cigarette users ended up smoke-free one year later."
At any rate, we've covered the differences between vaping and smoking in the past, but it should also be pointed out that a new Canadian study has shown that vaping does not cause an increase in youth smoking rates.
Smoking In A Pandemic
With all the stress that's going on in the world right now, no smoker could be blamed for upping their intake. When things seem hard to handle, people often turn to their familiar vices to help cope.
But that can be especially dangerous in these trying times. After all, the COVID-19 virus attacks your lungs.
When smokers come in contact with the common flu or other similar infections, they can get sicker and take longer to recover than nonsmokers.
With that in mind, this might actually be a great time to try and quit smoking. But if you think vaping might help, where can you turn in these days?
How To Save Some Money
As a result of the virus, many people have been forced to cut back on work hours or are losing their jobs outright. That means households all over the country are cutting back on expenses.
However, smoking has been shown time and again to be a very expensive habit. For those pack-a-day smokers, the cost can be as high as $2,292 per year, according to the National Cancer Institute. That means that ten years of smoking will cost $22,920.
Even if you spend less per-month on cigarettes, vaping is often a cheaper option, as noted above.
So maybe an investment now in knocking the habit will help you save money in the long run, not to mention the health benefits.
With that in mind, we've compiled a list of deals we're confident in than can hopefully help you kick the habit.
Vaping Deals To Quit Smoking
We've gone through our list of deals (and if that's something that interests you, you may want to sign up for our Daily Deals email list) to find the best vaping products to help you quit smoking.
The list is a combination of online retailers and specific products. Take a look, and if you find these helpful, please let us know in the comments!
Coupon Code: VC10
This deal will give you 10% off the entire site. Products that may be especially helpful to quit smoking include pod vapes, nicotine salt vape juices, disposable vape pods, and vape pens.
Coupon Code: vapingcheap10
This deal also gives you 10% off the entire Breazy site. Again, pod systems, pod mods, and nicotine salt vape juices are good options to help you quit smoking. You may also want to check out their vape starter kits. On top of that, Breazy carries over 1,600 different premium e-liquid brands, so keep an eye out for those.
This is a deal for a specific product that can be used to help you quit your habit.
Primary Features:
Wattage Control (up to 25w)
Internal 1,500mAh battery for all day usage
4ml E-Liquid Capacity
0.69 Inch OLED Display Screen
Smart Detection
This product can also help you on your journey to quit smoking for good. We recently wrote a review of the Xtra Pod System.
Primary Features:
Ultra Compact Size with 900mAh Built-In Battery
Draw Activated Firing System
MESHED Unipods For Excellent Flavor
Physical Power Button (5 Clicks On/Off)
Smooth Airflow
This product was voted one of our top-five Aegis mods. If you're looking to quit smoking, this can be an excellent tool because it needs very little upkeep throughout the day.
Primary Features:
IP67 Rating (Waterproof, Dustproof, Shockproof)
Wattage Control (up to 40w)
Convenient Top Fill System
Ergonomic Design
Airflow Control