APVlab CLN RDA $8.99 (US Shipper!)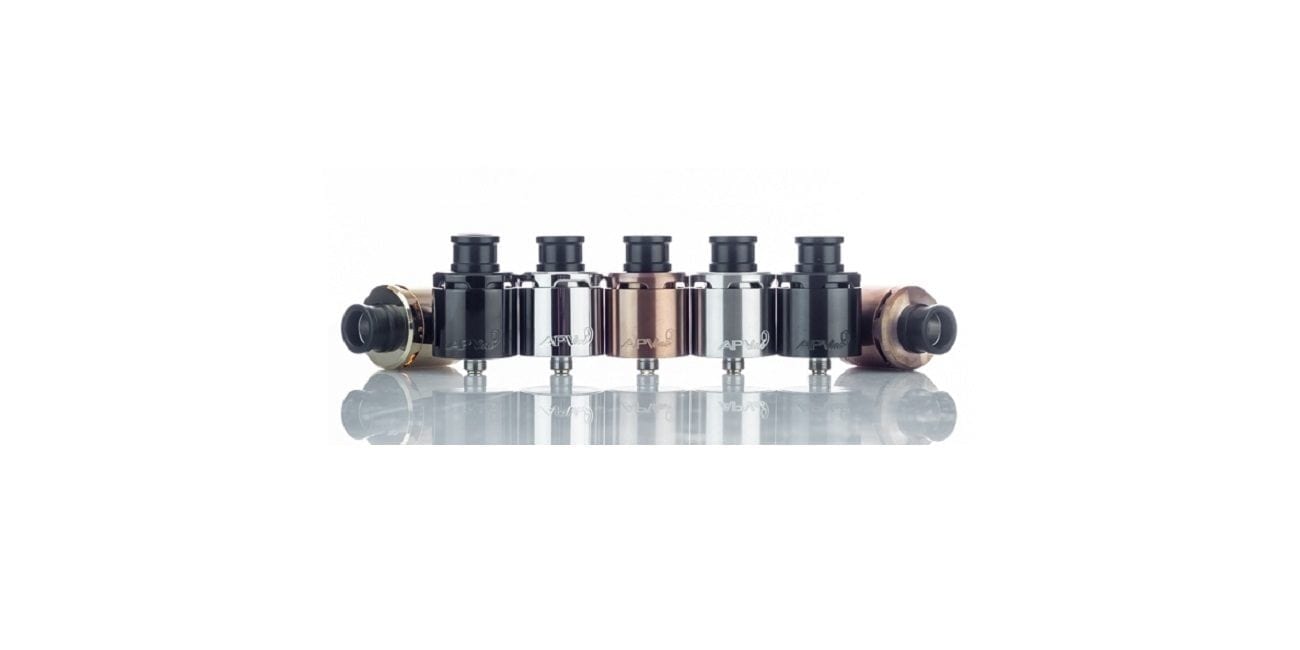 Rebuildable Dripping Atomizer
For a limited time only, the APVlab CLN RDA is on sale in 24k Gold, Mirror SS and Black Steel right here for only $8.99 using coupon code "VC10"! Free shipping applies to US orders over $49. The color options Coffee and Rose Gold are also available for an additional $5.00.
The APVlab CLN RDA has an overall diameter of 24mm, so it will look great on almost any box mod or mechanical tube mod. In addition, this RDA is primarily constructed out of stainless steel material and includes 2 wide bore drip tips. This atomizer has a heat resistant top cap and a deep juice well, allowing you to easily place more wick.
The APVlab CLN RDA sports a two post build deck, making coil installing a breeze! Not to mention, this RDA has an adjustable sleeve lock, so you're top cap is always in the right place. With it's airflow system, airflow comes in from the top of the atomizer and travels underneath the coil, giving great flavor while reducing any chances of leaking! Lastly, the CLN RDA features an adjustable airflow sleeve, which allows you to adjust the top and side airflow only and if you lock it, you disable each airflow slot.
All in all, this is an excellent deal for the APVlab CLN RDA! If you are looking for a unique RDA to add to your vape collection for cheap, then this is a deal for you! Be sure to check this deal out at Vapordna for only $8.99!
Coupon Code: VC10
Product Features:
Overall Diameter: 24mm
Deep Juice Well
2 Post Build Deck
Adjustable Airflow Sleeve

Unlocked allows you to adjust side and top airflow
Locked disables each airflow slot

Adjustable Sleeve Lock

Locks your atomizer into place

Inner Air Chamber

Moves the air up towards the drip tip

Gold plated 510 connection pin
Stainless steel construction
Includes 2 wide bore drip tips