Arctic Dolphin Anita 100w Squonk Mod $21.16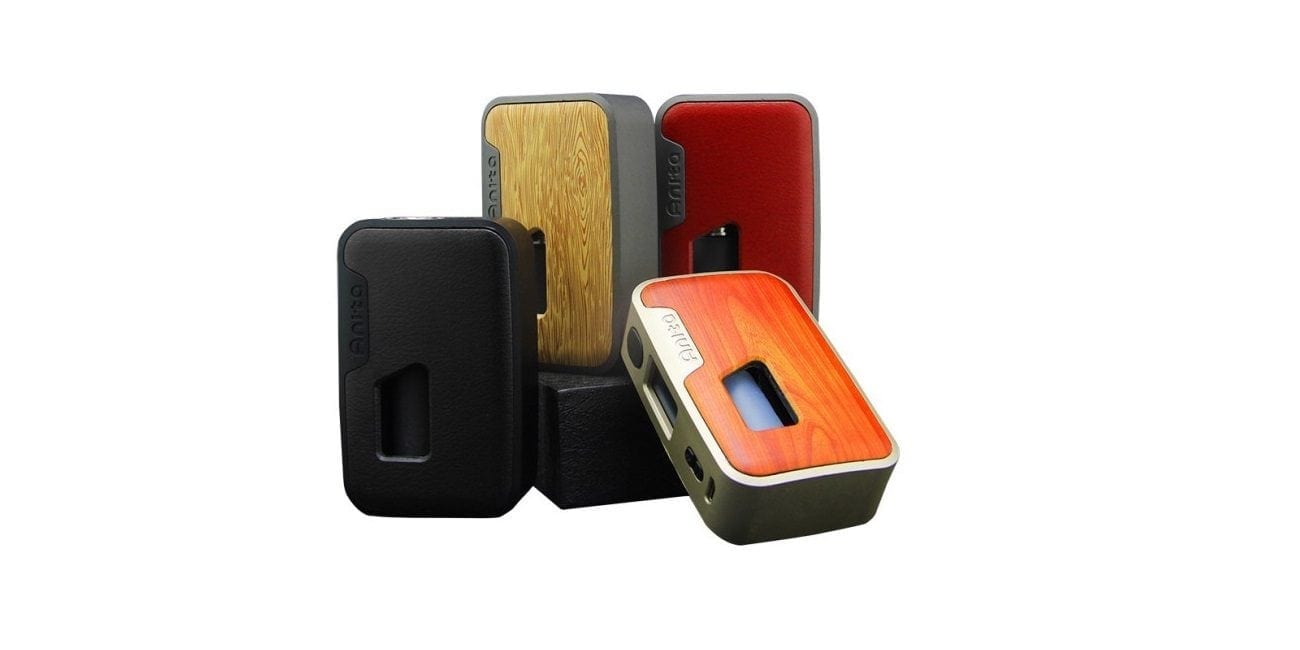 Temperature Control Squonk Box Mod
For a limited time only, the new Arctic Dolphin Anita 100w Squonk Mod is now in stock and on sale in Black Leather Panel in the Silver Frame color option right here for only $21.16 using coupon code "HHN15"! Other colors are also available for purchase at higher prices.
The new Arctic Dolphin Anita 100w Squonk Mod requires a single high drain 21700, 20700 or 18650 battery for operation. In addition, this box mod has a maximum wattage output of 100w and a minimum firing resistance of 0.06 ohm. This mod has temperature control for various wires. This mod also features three different frame colors and a wood or leather finish, and includes an interchangeable door panel!
The Arctic Dolphin Anita 100w Squonk Mod comes with a silicone squonk bottle, which makes it easy to press and squonk with! Not to mention, this device has a large white OLED display screen that shows battery life, wattage output, ohm resistance and more! This squonk mod also features an ergonomic design, making it easy to travel with and comfortable to hold! Lastly, the Anita Mod this mod is primarily constructed out of plastic or aluminum material, so it's lightweight!
All in all, this is an incredible deal for the new Arctic Dolphin Anita 100w Squonk Mod! If you are looking for a new squonk mod for cheap, then this is a deal checking out! Be sure to check this deal out at Vaporl for only $21.16!
Coupon Code: HHN15
Product Features:
Requires a high drain 21700, 20700 or 18650 battery (Not included)
Maximum wattage output: 100w
Minimum firing resistance: 0.06 ohm
Temperature control
Silicone squonk bottle
Large white OLED display screen
Aluminum or Plastic construction
3 different frame colors
Wood or Leather panels
Includes 1 x interchangeable door panel