OFRF NexMesh Tank Conical Replacement Coils 2 Pack $9.99 (USA)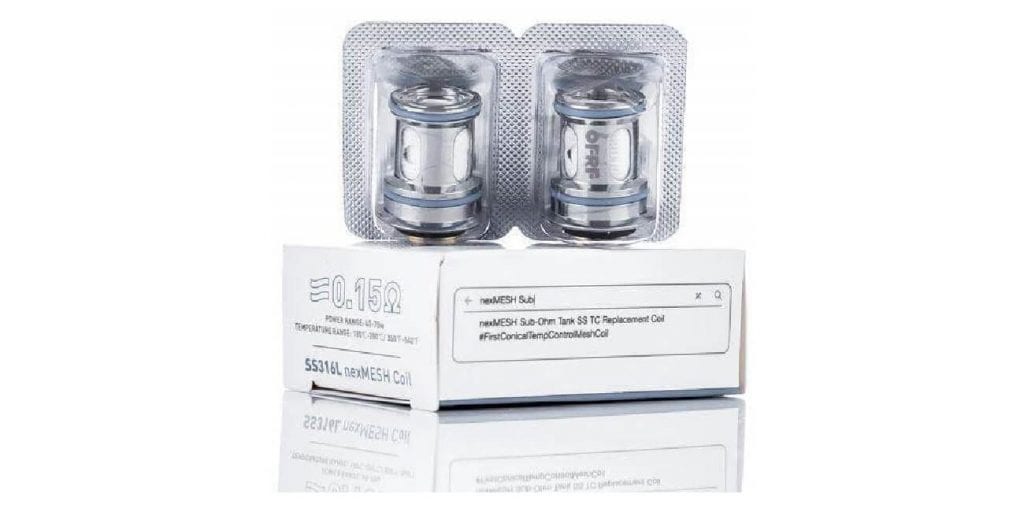 The OFRF NexMesh Tank Conical Replacement Coils 2 Pack is now in stock and on sale for only $9.99! Free shipping is available on USA orders over $50.
These replacement coil heads are designed specifically for the new OFRF NexMesh Sub Ohm Tank. In addition, there are two different coils that are available.
Firstly, there's the 0.15 ohm SS316L mesh coil, which can be used in both regular wattage mode, and temperature control mode. These NexMesh Coils are rated between 55w to 75w or 350 degrees to 540 degrees Fahrenheit.
Secondly, there's the 0.2 ohm Conical Mesh Coil which are rated between 75w to 85w. This nexMesh coil head is constructed with Kanthal A1 mesh wire. Both OFRF coils do feature organic cotton.
If you picked up the new nexMesh Tank by OFRF, and looking to grab some replacement coils for this tank for cheap, then this is a deal you cannot miss out on! Get yours while you can, as these nexMesh sub ohm tank coils will go quick!
OFRF nexMesh Tank Replacement Coil Features:
Pack 2 Coil Heads
Compatible with nexMesh Vape Tank by OFRF Only
Two Different Coil Options Available

0.15 ohm SS316L Mesh Coil

Can be used in TC or Power Mode
Wattage Range: 55w - 75w
Temperature Range (Fahrenheit): 350 Degrees - 540 Degrees
Organic Cotton Wick

0.2 ohm Conical Mesh Coil

Can be used in Power Mode
Kanthal A1 Mesh Wire
Wattage Range: 75w - 85w
Organic Cotton Wick