Coilology Shoelace Cotton 20 Pack $3.07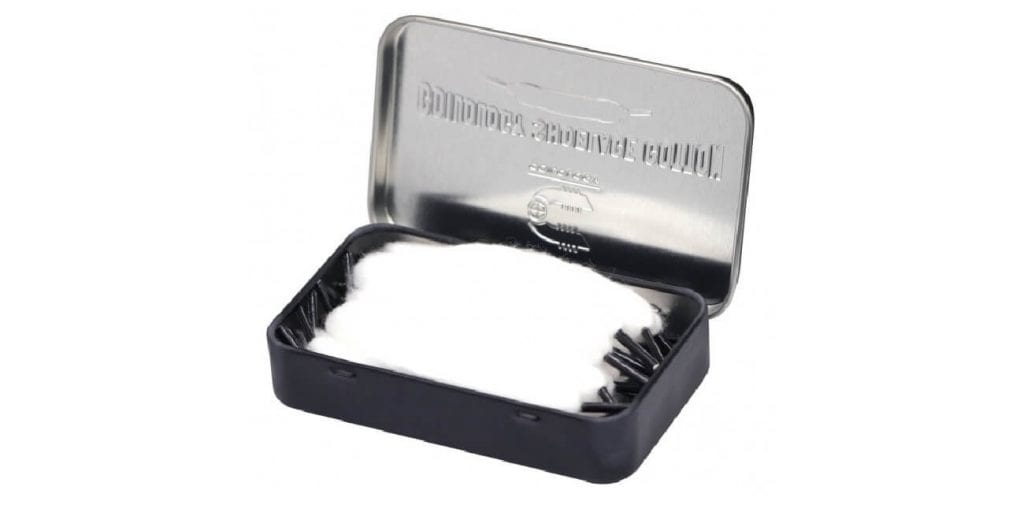 Here's an awesome deal on the Coilology Shoelace Cotton! Get a 20 pack for only $3.07 when logging into your account and using our 3Avape Coupon Code "HS15"! Free worldwide shipping applies to orders over $30.
This new vape cotton by Coilology features 100% organic cotton, and includes a total of 20 individual pieces! In addition, the cotton is enclosed within a plastic container, so it's not only easy to carry with you on the go, but perfect for storing your cotton while not in use. Since these do feature a shoelace end, it makes wicking so much easier than other vaping cottons. Also, each Coilology Shoelace Cotton is 3mm in diameter and is 10cm in length. You can possibly even wick two different coils with just 1 piece of cotton!
If you haven't used this type of cotton before, then we highly suggest you checking out this deal. It just makes wicking your atomizers much quicker and easier, and in our opinion, these are some of the best cotton for vaping available today.
Coilology Shoelace Vape Cotton Features:
Pack of 20 Pieces
Enclosed In Small Container
100% Organic Cotton
Shoelace Style Cotton
3mm Diameter
10cm Length