Phiness Vega Replacement Pod Cartridge 4 Pack $9.00 + FS!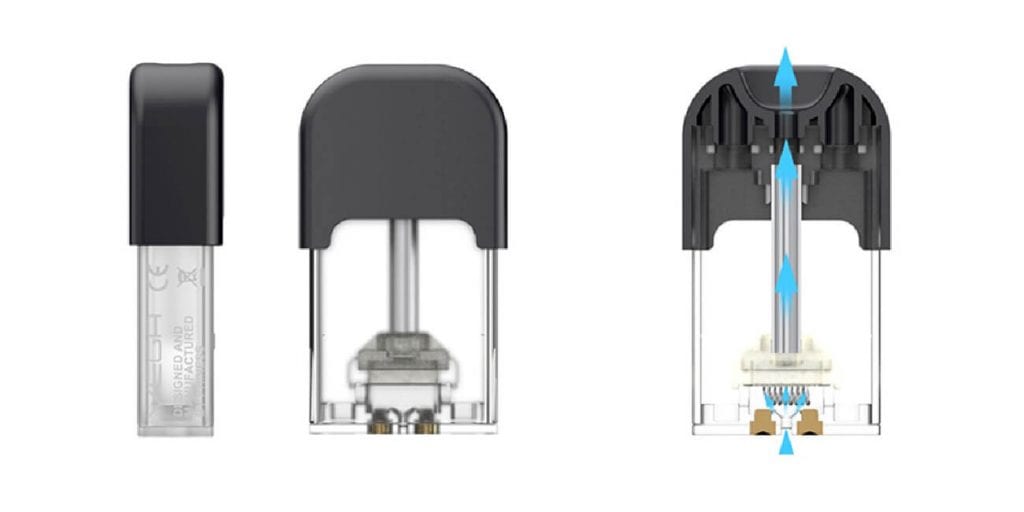 Here's an excellent deal on the Phiness Vega Replacement Pod Cartridge 4 Pack! Get it for only $9.00 plus FREE worldwide shipping! It's also available from a US vendor for only $10.99 with free shipping on USA orders over $50.
These replacement pods are compatible with the Phiness Vega Pod System only. They do hold about 1ml of e-liquid, but what's great about them is that they're filled from the top unlike most other cartridges on the market.
This makes the entire pod filling process quicker, and much easier. Inside of each Phiness Vega Pod Cartridge is a 1.5 ohm coil wicked with organic cotton.
With this high of a resistance, it's perfect for mouth to lung vaping, although you might get away with a super restrictive direct lung hit. Lastly, these replacement cartridges are constructed of a semi-transparent material, so you'll be able to easily see the e-liquid level.
If you recently picked up the Vega Pod Kit by Phiness, and looking to stock up on some replacement pod cartridges at a cheap price, then you'll definitely want to grab this deal.
Phiness Vega Replacement Cartridge Features:
Pack of 4 Replacement Pods
Compatible with Phiness Vega Pod Mod Only
Maximum E-Juice Capacity: 1ml
Top Fill Feature
Coil Resistance: 1.5 ohm
Ideal for Mouth to Lung Vaping & High Nicotine E-Liquids
Constructed of Sem-Transparent Material

Easy to check e-liquid level