Dovpo Basium 180w Squonk Mod $44.95 (USA)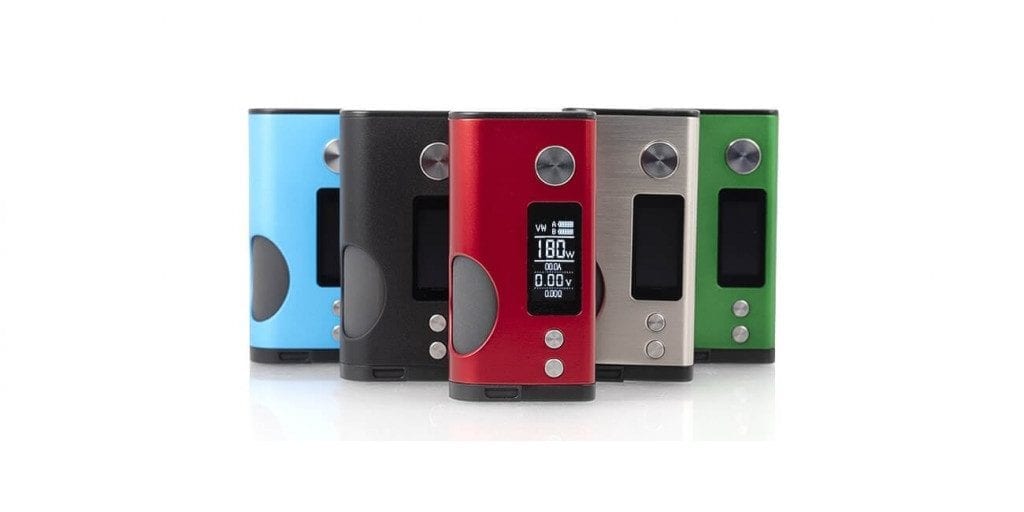 For a limited time only, the Dovpo Basium 180w Squonk Mod is on sale for only $44.95! No code needed. There are currently four colors available which are Black, Red, Green and Blue.
The Basium Squonk Mod is a collaboration between Dovpo and The Vaping Biker! The Dovpo Basium Squonk Mod requires two high drain 18650 batteries and has a maximum wattage output of 180w. In addition, this device includes a 6ml silicone squonk bottle, that is easy to clean and squeeze. You can use other squonk bottles if you prefer.
The Dovpo Basium Squonk Mod has a minimum firing resistance of 0.08 ohm. Furthermore, you can fire this device in wattage mode or voltage mode and you can easily swap between them. There is a large OLED display screen and a large fire button right above it. Lastly, there are some safety features built in.
All in all, this is an excellent deal for the Dovpo Basium 180w Squonk Mod! This is easily one of the better and more affordable options when it comes to dual battery squonkers. If you're looking a squonk mod to last you through most or all of the day, then definitely check out this deal!
Dovpo Basium Squonk Mod Features:
Requires 2 high drain 18650 batteries (Not Included)
Maximum wattage output: 180w
Minimum firing resistance: 0.08 ohm
Includes a 6ml silicone squonk bottle
Wattage mode and Voltage mode
Large OLED display screen
Large fire button
Multiple safety features