Sense Orbit Replacement Coil 5 Pack $6.07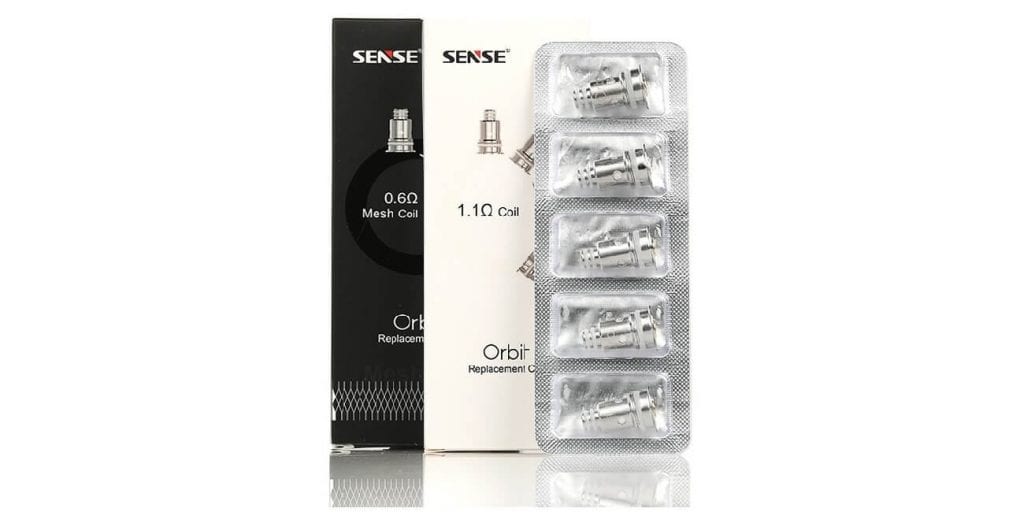 The Sense Orbit Replacement Coil 5 Pack is now in stock and on sale from only $6.07! Free worldwide shipping applies to orders over $30. To get this price, simply log into your account and use our 3Avape Coupon Code "vapingcheap10"! It's also available at a US shipper for only $10.95 with free shipping on USA orders over $50.
These replacement coil heads are designed to fit with the Sense Orbit TF Kit and the Orbit Pod System. In addition, each pack does include 5 coils in total, and the coils are individually sealed. Also, there are two different coil options available which are 1.1 ohm MTL, and 0.6 ohm mesh catered for direct lung vaping. The Sense Orbit Replacement Coil does feature a plug and play system, making them incredibly easy to replace and install into your compatible vaping device.
All in all, this is an excellent deal on the Sense Orbit Replacement Coils. If you own one of the compatible pod kits, and looking to grab some coils for cheap, then this is a deal you can't miss!
Promo Code: vapingcheap10 (China)
Sense Orbit Replacement Coils Features:
Pack of 5 Total
Compatible with Sense Orbit TF Pod System & Orbit Pod System
Plug and Play System
2 Coil Options Available