Wotofo Serpent Elevate RTA $19.95 (USA)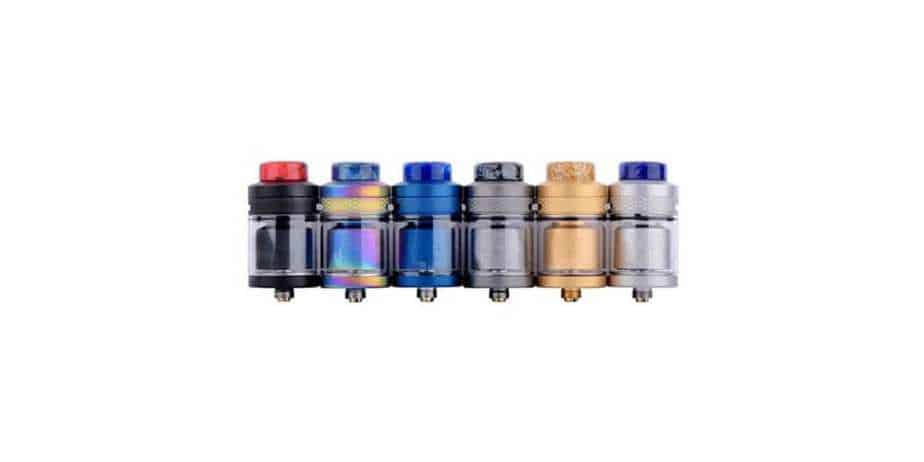 Rebuildable Tank Atomizer
For a limited time only, the new Wotofo Serpent Elevate RTA is now in stock and on sale right here for only $19.95! No coupon code required! Various color options available for purchase!
The new Wotofo Serpent Elevate RTA is a collaboration between Wotofo and the youtuber Suck My Mod! The Serpent Elevate RTA has an overall diameter of 24mm, so it will look great on most devices! In addition, this tank has a maximum e-juice capacity of 3.5ml/4.5ml and sports an easy to use top fill design.
The new Wotofo Serpent Elevate RTA is primarily constructed out of stainless steel material and includes a wide bore resin drip tip! Not to mention, this tank sports a postless build deck, making it easy to install your coil build!
The Serpent Elevate RTA does feature adjustable top airflow, which travels underneath and to the sides of the coil, so you'll experience excellent flavor and best of all no leaking! Lastly, this atomizer has a gold plated 510 connection pin, ensuring great conductivity.
All in all, this is an excellent deal for the new Wotofo Serpent Elevate RTA! If you;re in the market for a new single coil 24mm top airflow RTA, then this is a deal you cannot miss! Be sure to check this deal out at Eight Vape for only $19.95! 
Product Features:
Collaboration between Wotofo and Suck My Mod
Overall diameter: 24mm
Maximum e-juice capacity: 3.5ml and 4.5ml
Easy top fill design
Postless build deck
Adjustable top airflow
Stainless steel construction
Wide bore resin drip tip
Gold plated 510 connection pin
The colors available are Stainless Steel and Black.