Sense Sidekik Replacement Coil 5 Pack $4.49 (USA)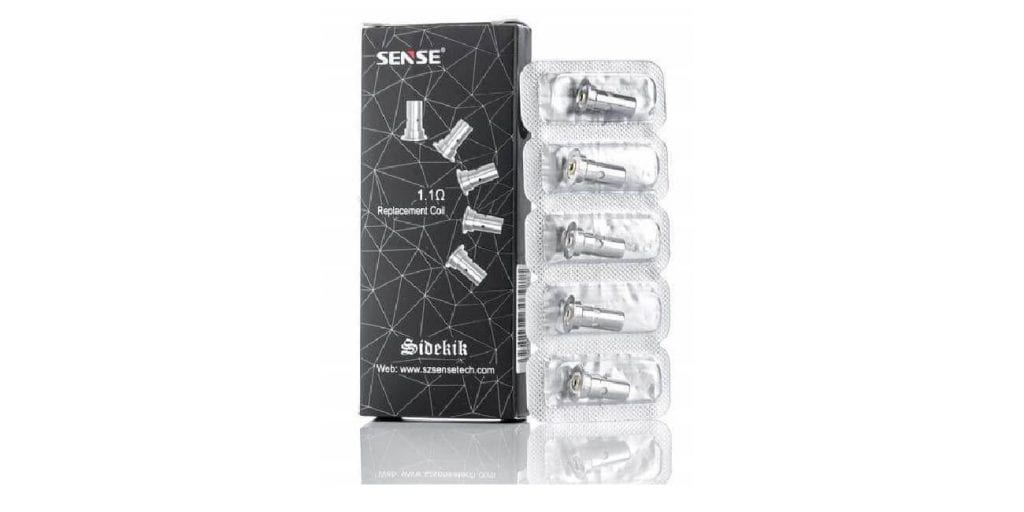 The Sense Sidekik Replacement Coil 5 Pack is now on sale for only $4.49 when using code "SAS10"! There's currently only one option available.
These replacement coils are compatible with the Sense Sidekik Pod System only. In addition, they come in a small box and include 5 coils total.
The resistance option that's available is the 1.1 ohm which is rated between 10w and 15w. With its resistance and wattage range, they're perfect for both freebase and nicotine salt e-liquids. Not to mention, they provide an excellent mouth to lung vape experience.
One thing we do recommend before installing is to prime it with e-juice, which will help negate any dry hits and assist with the break-in period. Lastly, the Sense Sidekik Replacement Coil feature a simple plug and play system.
If you enjoy vaping on the Sense Sidekik pod vape and looking to stock up on some replacement coils for cheap, then this is the perfect deal for you! Be sure to use our provided coupon in order to receive a discount!
Sense Sidekik Replacement Coils Features:
Pack of 5
Compatible with Sense Sidekik Pod System Only
Resistance: 1.1 ohm
Plug and Play Coil Installation
Wattage Range: 10w - 15w
Designed for Mouth to Lung Vaping
Great for Higher Nicotine E-Liquids