Digiflavor Drop RDA $17.00 (US Shipper!)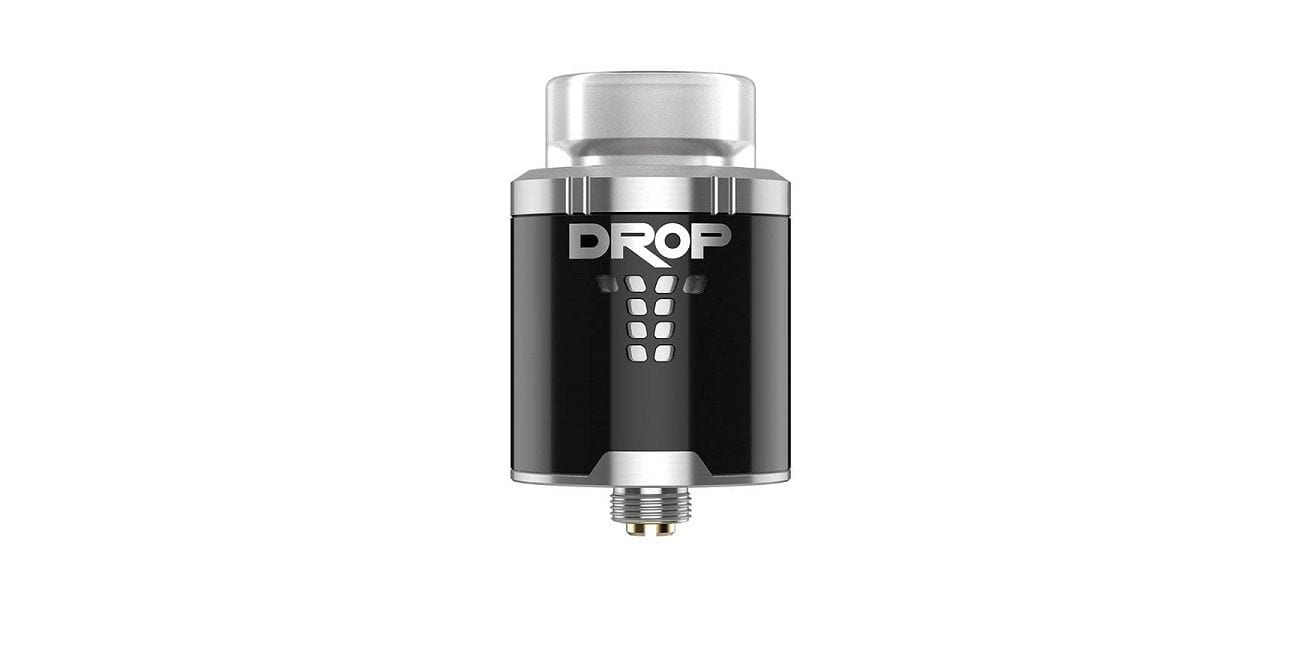 Rebuildable Dripping Atomizer
For a limited time only, the new Digiflavor Drop RDA is now in stock and on sale right here for only $17.00! No coupon code is required! The colors currently available are Stainless Steel and Black.
The Digiflavor Drop RDA is a collaboration between YouTuber The Vapor Chronicles and Digiflavor! This atomizer has an overall diameter of 24mm, so it will look great on most newer box mods and mechanical tube mods you attach it to! In addition, this atomizer includes two different 810 drip tips and a 510 drip tip adapter, so you can use all of your favorite drip tips! The Drop RDA does have a deep juice well, and you can easily drip e-liquid right through the drip tip!
The new Digiflavor Drop RDA has a unique raised 4 post build deck, which makes it easy to install coils! Furthermore, this atomizer has a stepped adjustable side airflow design, giving you tons of different airflow configurations. The top cap is locked into place, making it easy to adjust your airflow. Lastly, the new Digiflavor Drop RDA has a gold plated 510 connection pin and includes a gold plated BF squonk pin, so you can use this atomizer on all of your squonking box mods! Check out this Squonking Guide to get the most out of your squonks.
All in all, this is an incredible deal for the new Digiflavor Drop RDA! If you're looking for a new 24mm RDA atomizer with excellent performance, then this is a deal you cannot miss! Make sure to check out this deal at MyFreedomSmokes for only $17.00! Remember to act quickly, this deal is for a limited time only!
Product Features:
Overall Diameter: 24mm
Deep Juice Well
Includes 2 810 Drip Tips and A 510 Drip Tip Adapter
Adjustable Stepped Side Airflow System
Locking Top Cap
Unique Raised 4 Post Build Deck
Gold Plated 510 Connection Pin
Gold Plated BF Squonk Pin
Various Color Options Available