Asvape Micro Replacement Coils $14.95 (USA)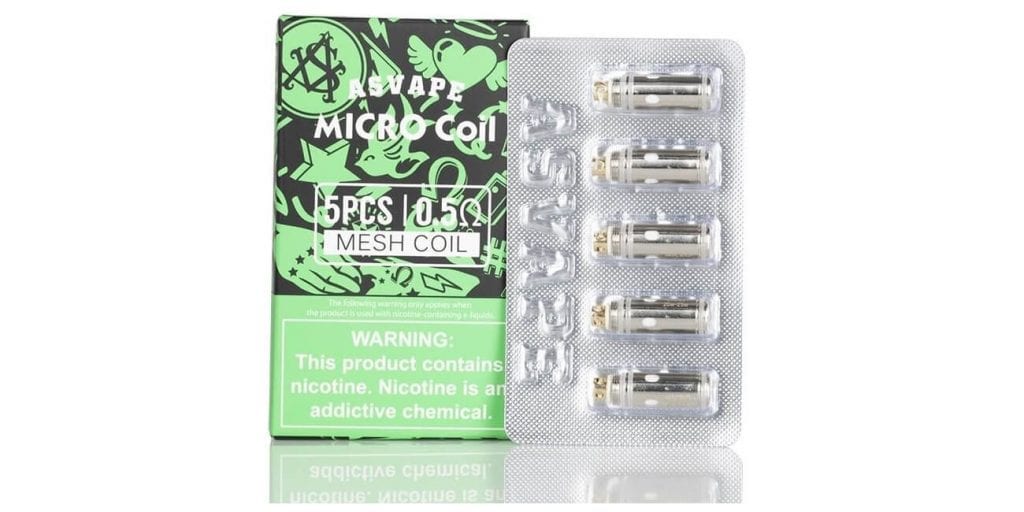 The new Asvape Micro Replacement Coils 5 Pack is now in stock and on sale for only $14.95! Free shipping is included with USA orders over $50.
These replacement coil heads are designed for the new Asvape Micro Pod System Kit. By the looks of them, they seem like some ordinary pod coils, but these are quite different since they do feature mesh wire. There are two different types of coils available two. The first Asvape mesh coil option is a 0.5 ohm coil, which provides a direct lung vape experience. The other is a 1.0 ohm mesh coil head, which is much better for your mouth to lung vapes. Lastly, these coils are super easy on install.
If you recently picked up the Asvape Micro and looking for some cheap micro replacement coils, then this is a deal for you! Regardless of which type of vape experience you're after (MTL or DL), there's a coil option for you.
Asvape Micro Mesh Coil Features:
Pack of 5 Coils
Compatible with Asvape Micro Pod Kit
Push Coil Pod Installation
Threaded Coil Airflow
Two Coil Options Available

1.0 ohm MTL Mesh Coil

Recommended E-Juice: 50VG/50PG
Designed for Mouth to Lung Vaping

0.5 ohm Mesh Coil

Recommended E-Juice: 70VG/30PG
Designed for Direct Lung Vaping