Ambition Mods Sunbox 2.0 AIO Mod $89.99 + FS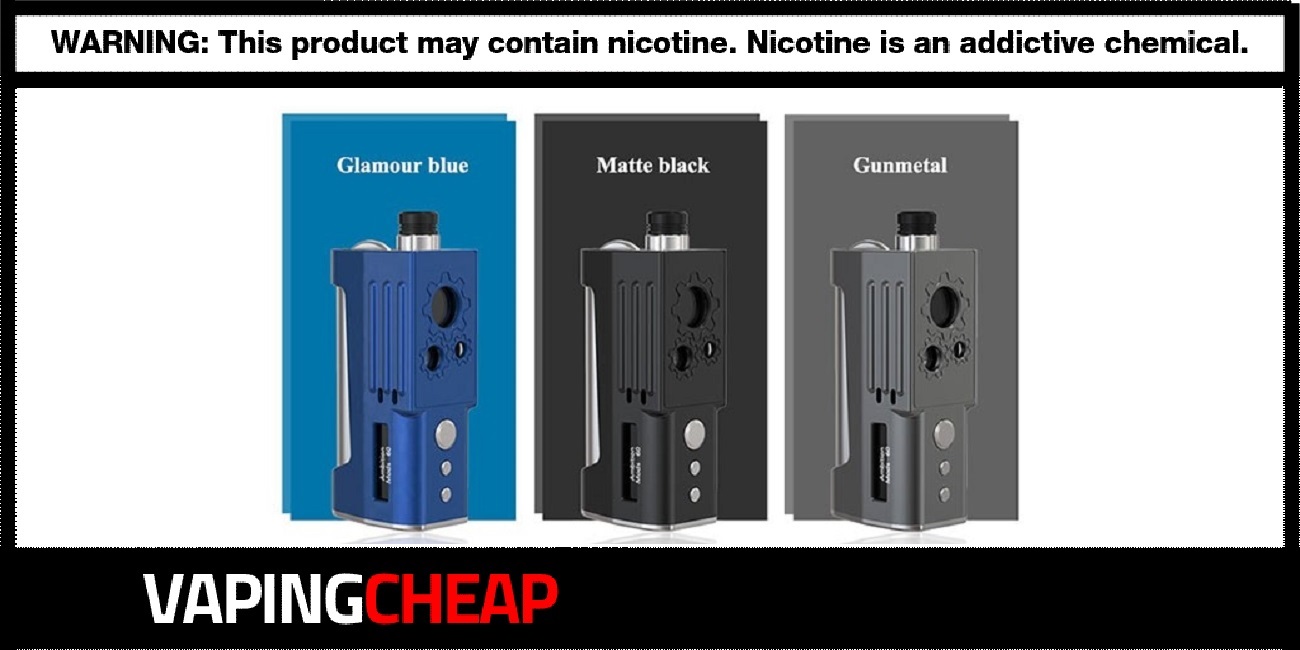 Here's where you'll find the best deals and discounts for the Ambition Mods x Sunbox 2.0 60w Box Mod. You can get this AIO Kit for only $89.99. No code is required for this discount. It's now in stock at a US shipper for $108.00 plus free shipping using the coupon "VC10".
The full starter kit is also on sale for only $109.99. Free shipping is included. You can choose from three different colors which are Glamour Blue, Matte Black and Gunmetal.
The 2.0 Mod by Sunbox and Ambition Mods requires a single high drain 18650 battery. Additionally, this device has a maximum wattage output of 60w as well as a maximum voltage output of 8.0v. With that being said it offers different modes as well such as variable voltage, wattage, TC and memory.
Included in the 2.0 60w AIO Kit by Ambition Mods and Sunbox, you'll get the Molen Bridge and Boro tank sections. They work similarly to the bridge that's available with the Pulse AIO Kit.
The Molen Bridge is quite easy to build on as it features a single coil two post build deck. Furthermore, it has a maximum e-juice capacity of 4ml. Lastly, you can change from a MTL vape style to a RDL by changing the inner airflow pins.
Vapers who enjoy Billet Boxes or All In One Kits will definitely want to check out this collaboration between Sunbox and Ambition Mods. The 2.0 60w Kit is an awesome all in one, especially if you enjoy restrictive direct lung or mouth to lung. It's highly recommended you go for the kit if you're new to this type of device.
Ambition Mods x Sunbox 2.0 60w AIO Box Mod Kit Features:
Requires single 18650 battery (Not Included)
Maximum wattage output: 60w
User Modes: variable wattage, variable voltage, TC and memory
Large display screen
Tons of safety features
Three button design
Compact body
Compatible with the Molen Bridge and Boro Tank

Maximum e-juice capacity: 4ml
Easy fill design
Two post single coil
MTL or RDL vaping
Adjustable inner airflow pins
What's Included:
Ambition Mods x Sunbox 2.0 60w Box Mod
User Manual
Spare Kit
Molen Bridge (Full Kit)
Boro Tank (Full Kit)