Arctic Dolphin Elux Petrel 30w Kit $25.85 + FS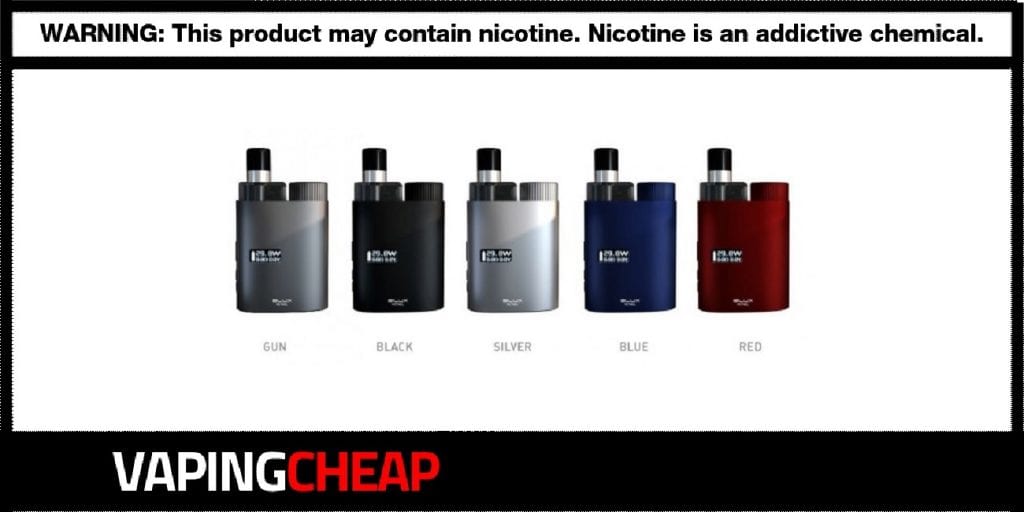 Here's an excellent sale for the new Arctic Dolphin Elux Petrel 30w Kit. Buy one for as cheap as $25.85 plus free shipping. No code is required for the discount, just log into your account. There are currently five different color options you're able to choose from.
The new Arctic Dolphin Elux Petrel Pod System Kit features an ultra compact form factor yet packs a massive 1,100mAh built in battery. Charging can be done incredibly quick since it does feature USB type-c. An added bonus with the included cable is that it also functions as a lanyard.
When it comes to power, the Elux Petrel vape pods delivers between 5w and 30w. Adjusting the wattage is simple, as there's two wattage buttons right on the front. Speaking of, there's a small display screen as well, showing you everything you need to know. There's plenty of safety features built in as well, which is always a good thing in our book!
Arctic Dolphin's newest kit the Elux Petrel includes two replacement pods. Each can hold a maximum of 2ml, and fills from the top. With its top fill design, it won't take long to fill, that's for sure.
When it comes to the coil heads, you're getting the best of both worlds. The 0.5 ohm mesh coil is perfect for direct lung vaping, while the 1.2 ohm is perfect for mouth to lung vaping and nicotine salt e-juice.
If you're looking for a compact, and versatile vape kit that's around $20, then you'll definitely want to check out the Arctic Dolphin Elux Petrel 30w starter kit.
Arctic Dolphin Elux Petrel Pod System Kit Features:
Internal 1,100mAh Battery

Charge using USB Type-C Cable

Maximum wattage output: 30w
Compact design
Small OLED display screen
Three button design
Multiple safety features
Refillable pod cartridges

Maximum e-juice capacity: 2ml
Top fill design

Replacement Coil System


1.2 ohm coil head
0.5 ohm mesh coil head
What's Included:
Arctic Dolphin Elux Petrel Pod Mod
1.2 ohm Refillable Pod Cartridge
USB Type-C Cable/Lanyard
0.5 ohm Refillable Pod
User Manual
Warranty Card