Vandy Vape Pulse AIO Kit $52.49 (USA)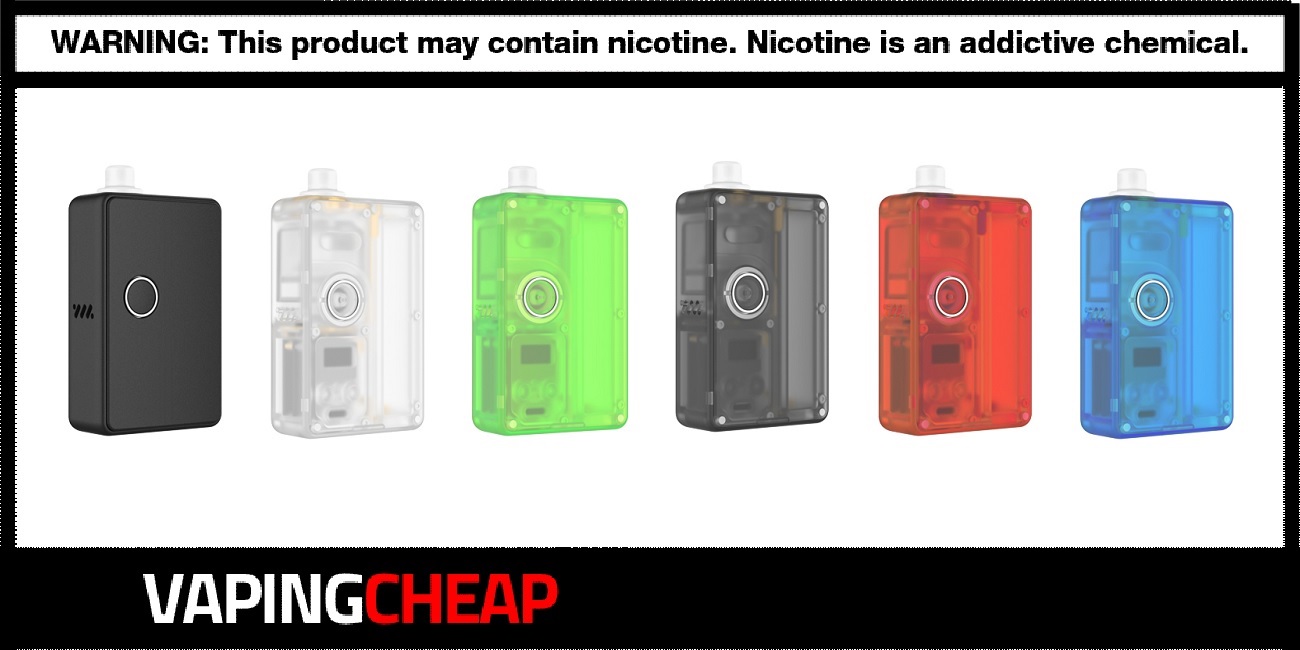 Here are cheap deals, discounts and sales for the Vandy Vape Pulse AIO Kit. It's been released, and you can buy one from a US shipper for only $52.49 with the coupon "VAPOR25". You can choose from six different color options including Black, Frosted Green, Frosted Red and more.
The Pulse AIO Kit is another collaborative project between Vandy Vape and Tony B, and completely different than their previous release. This device is powered by a single high drain 21700, 20700 or 18650 battery, so you've got plenty of options.
Additionally, with the upgraded Vandy Chip, it delivers up to 80w of power. It's fully adjustable, too, so you're able to dial in the wattage to your preferred vape. There's also different modes you can swap between such as wattage, temp control, bypass and voltage.
Vandy Vape's Pulse AIO 80w Kit comes with two boro pods. These tanks have a 3.7ml e-juice capacity and are filled from the top side, so they're quick and easy to fill with your favorite vape juices. On top of that, one features a rebuildable DIY, so you're able to use your own coil, while the other is compatible with popular Vandy Vape's VVC coils. Lastly, on the bottom is an adjustable airflow ring.
All in all, if you're a fan of Billet Box Style devices or all in one kits, then you'll definitely want to check out the Pulse AIO by Tony B and Vandy Vape. This is certainly another hit release, and an awesome addition to the Pulse family!
Vandy Vape Pulse AIO 80w Vape Kit Features:
Collaboration between Tony B and Vandy Vape
Requires a single high drain 21700, 20700 or 18650 battery (Not Included)
Maximum wattage output: 80w
User Modes: Wattage, Bypass, Temp Control and Voltage
LED display screen
Three button layout
Compatible with the Vandy Vape AIO Boro Pods

Maximum e-juice capacity: 3.7ml
One is for the VVC coils and one is for DIY Coils
Side Fill
Adjustable airflow
What's Included:
Vandy Vape AIO Kit
DIY Boro Pod Tank
Tools
Accessory Bag
Coil Boro Tank
Two Ni80 0.4 ohm coils
USB Type-C Cable
User Manual
18650 Battery Adapter
Be sure to check out the Vandy Vape Pulse AIO 80w Vape Kit review video