Tesla Tind Mesh Tank $21.53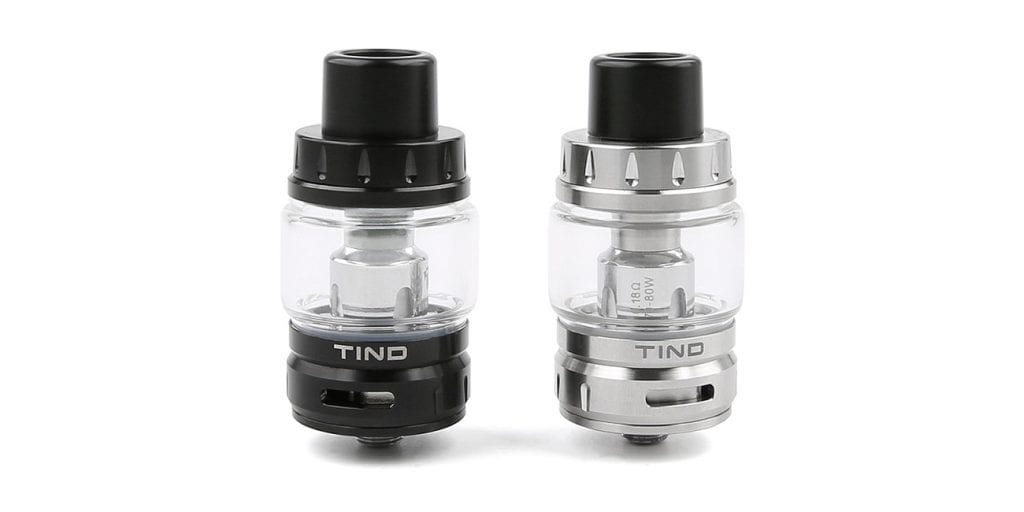 Looking for a new mesh sub ohm tank? Then you'll definitely want to check out this deal on the new Tesla Tind Mesh Tank. Pre-order it for only $21.53 when using our exclusive Sourcemore Coupon "vapingcheap"! There's two color options that you can choose from which includes Stainless Steel, and Black.
The Tesla Tind Mesh Vape Tank is the same that comes with the Tesla P226 Kit, sporting an overall diameter of 28mm. This sub ohm tank does have a maximum e-liquid capacity of 4.5ml, and can be filled using its top fill system. At the top, there's a wide bore delrin drip tip as well, and if you've used before, it doesn't get hot, even when vaping at higher wattages, which is definitely a good thing! As expected, it is primarily constructed of stainless steel and glass material.
Another great feature of the Tind Tank by TeslaCigs is the fact that it does come with not one, but two mesh coils. Each does have a resistance of 0.18 ohm, and is best vaped between 70w to 80w. When comparing this to the best sub ohm tanks, it shares this time feature, as many of them include these style coils as they simply perform better in the long run, and provide much better flavor overall. The next feature is bottom airflow, which is fully adjustable from a full on direct lung vape to a restrictive direct lung hit.
If you're looking for a new sub ohm tank that uses mesh coils in the $20 range, then you'll definitely want to check out the Tesla Tind Mesh Tank. It comes packed with two mesh coils, and can hold quite a bit of e-juice, making it a solid choice.
Tesla Tind Mesh Vape Tank Features:
Overall Diameter: 28mm
Max E-Liquid Capacity: 4.5ml
Easy To Use Top Fill System
Fully Adjustable Bottom Airflow
Wide Bore Delrin Drip Tip
Stainless Steel & Glass Construction
0.18 ohm TS-X3 Mesh Coil

Best Vape Between 70w - 80w

Color Options
What's Included
Tesla Tind Tank with 0.18 ohm coil pre-installed
Spare 0.18 ohm Mesh Coil
Bubble Glass Tank Section
Silicone Rings (2)
User Manual
Tind Packaging