Vladdin Slide Pod System Kit $23.31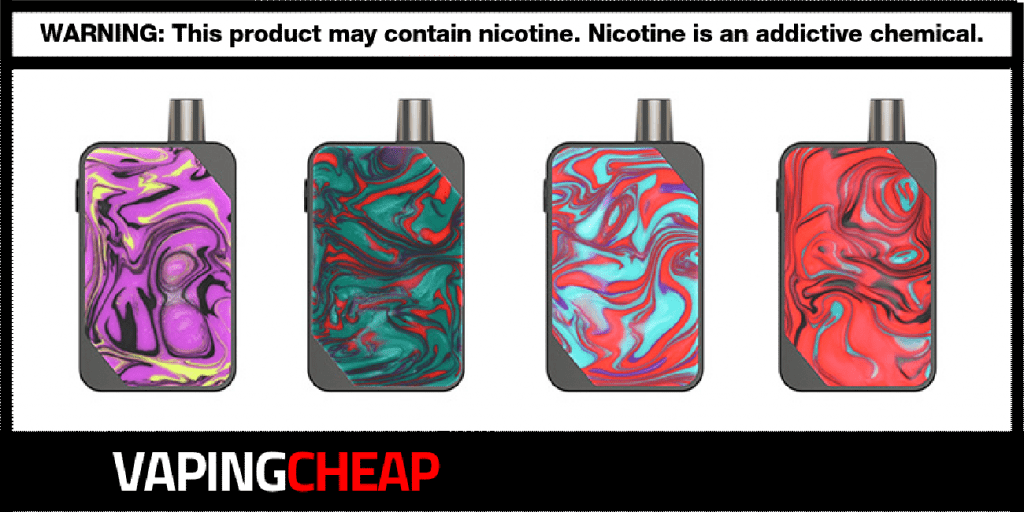 Here's a cheap deal and discount on the Vladdin Slide Pod System Kit. Get yours for only ​$23.31 when using our exclusive VapeSourcing Coupon "​vapingcheap​". There's various unique color options that you can choose from including Resin Phantom Purple, Resin Siren Blue, Resin Goblin Green and more.​​​​
The Vladdin Slide Pod Kit is definitely one of the more unique pod vapes to be released this year, and there's one primary reason. That reason is the sliding panel which has been tested to be used at least 50,000 times. With that being said, there's no worries when it comes to the actual durability of the sliding function of this pod device. This is one of, if not the first pod mod to utilize this design, and what this does is make it incredibly quick to access the pod cartridge, and fill.
The Slide Pod System by Vladdin does have a built in 1,000mAh battery, and can output up to 12w maximum. In addition, there's three different voltage settings you can choose from which are 3.25v, 3.35v, and 3.45v. When it comes to the Slide's refillable pod cartridge, it can hold 2ml of e-liquid, so it is TPD complaint.
Of course, you'll be able to use both regular and nicotine salts vape juice. Filling can done be very quickly, as it does have a fill port right in the front. As mentioned earlier, simply slide down the panel, and you'll be able to get to the fill port.
There's two different coil options available as well for the Vladdin Slide Pod System. The first is a 1.0 ohm mesh coil head, and the other is a 1.2 ohm regular coil. Both are great for a mouth to lung vape experience.
Vladdin has came out with pretty good pod kits in the past, and this new release is most definitely an upgrade to their past releases. The Vladdin Slide Pod System Kit is not only unique with its sliding panel, but a solid performer.
Vladdin Slide Pod Kit Features:
Aluminum Alloy & Plastic Construction
1,000mAh Built In Battery
Unique Sliding Panel
Maximum Wattage Output: 12w
3 Voltage Settings
Compact Form Factor
Refillable Pod Cartridge

2ml E-Liquid Capacity
Front Fill Port

Replaceable Coil Heads

1.0 ohm Mesh Coil
1.2 ohm Regular Coil

Adjustable Airflow
4 Resin Color Options
What's Included
​

​

Vladdin Slide AIO Kit

Vladdin Slide Refillable Pod Cartridge

1.0 ohm Mesh Coil (Pre-Installed)

Spare 1.2 ohm Regular Coil

Charging Cable

Warranty Card

User Manual
More Great Vape Deals...
---
G-Taste Aries RTA 30mm $17.06
The new G-Taste Aries RTA 30mm is now on sale from $17.06 using the code "vapingcheap" with free worldwide shipping over $59. Simply log[...]