SavageCBD Site-Wide Sale! 25% Off + FS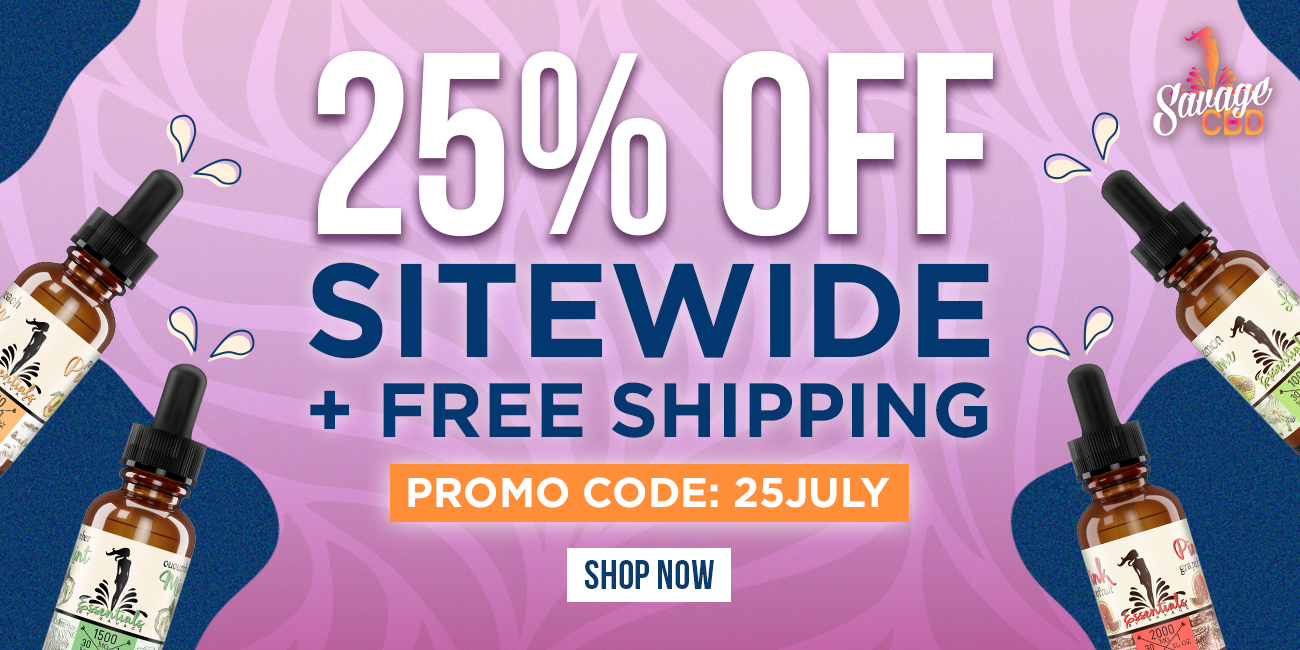 Here's an excellent sale over at Savage CBD! Save 25% the entire store off using the discount code "25JULY"! On top of that, you'll get free shipping within the USA!
With this SavageCBD Sale, you'll be able to save on all of their CBD products site-wide. You'll find amazing prices on gummies, vape juice, tinctures, cartridges, Balms, Bundles and more. Additionally, they've got multiple strengths in stock, so they're able to suit the needs of newcomers and veterans. Strengths range up to 2,000mg of CBD!
If you enjoy flavorful CBD products, you'll definitely want to check out this sale at Savage CBD. There's a wide range of different flavor for their tinctures, CBD Vape juices and edibles, such as gummies.
They also carry CBD products for your pets including pet spray and a shampoo. To make it easy on their customers, they do have a section for those who are beginners, intermediate and advance users. Regardless of your preference in CBD products, you'll certainly find what you need at incredible low prices.
Remember, this sale is only valid today, so definitely check it out while you can. Prices are incredible with the 25% discount and quality is top-notch at Savage CBD, so you're certainly getting your money's worth. For more sales like this, check out our CBD corner.
Savage CBD Store Sale Details:
Save 25% off site-wide
FREE Shipping in the USA (No minimum required)
Huge selection of CBD products

CBD vape juices
Bundles
Tinctures
Gummies
Balm
Cartridges
and more

Limited Time Sale