Vape Gift Ideas: From Box Mods to Vape Coils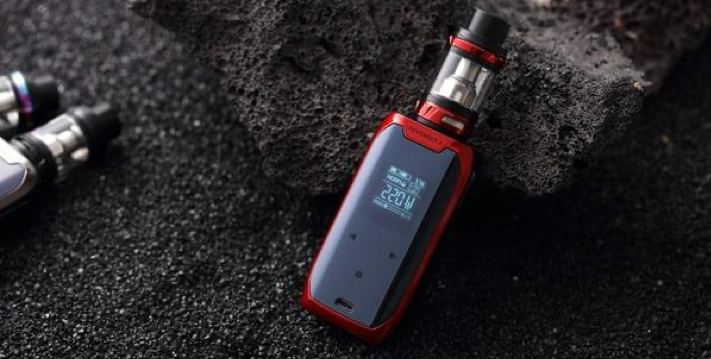 If you are looking to give your loved one the perfect vaping gift but don't know where to start, don't worry we have got you covered. From vape mods to e-liquids, we've have compiled 10 vape gift ideas.
To start off with, the vaping device has evolved overtime. The initial vapes were cig-a-like and now have been evolved into different devices like pod mods. The vaping device has three components: battery, optimizer and e-liquid. Let's look at the types of vapes that are available and those that are perfect as a gift.
Vape Devices Gift Ideas
1. Cig-a-like
The Cig-a-like, as the name suggests, are those vapes that are a lookalike of a cigarette. They are considered the basic level vapers. This is to mimic an experience close to smoking a cigarette. Cig-a-like are now an outdated version. There are two types of Cig-a-likes: Disposable and refillable. The former one comes with a pack of 5 pre-filled cartridges to use while the latter one can be refilled with preferred vapors.
2. Vape Mods
Since we are talking about the vaporizers that are high in performance, the vaping industry has gotten a breakthrough with the vape mods. The specialty of this high-end device is its unsurpassed performance. They are suitable for all kinds of vapers and can be modified, hence the name. Not only do they give you a pleasant experience, the aesthetics, and the design of the vape mods is absolutely stunning. The safety measure in the process of making is one thing to give a good remark on, Gift this extravaganza a gift and make your friend happy!
3. Pod Mods
If you are thinking of someone who loves going with the trend rather than the traditional methods of vaping, then pod mods are the gift for you. These are also considered electronic cigarettes because they give the feel of a cigarette. There are two types of pod mod systems you can pick from, one is the closed pod mod, which are disposable after using once. The other is the open pod mod which is to be filled manually and then replaced with another vapor of choice. The cartridges are replaced after using it for 4 – 5 times. Pod mods are the most popular right now, as they are flexible to use. By flexibility, it means that you have an option to choose the type of vaporisers. There are the e-liquids or the dry herb vaporizers. Most of the youth choose the latter one as they are unadulterated and chemical free. Check out dry herb vaporizer tips and get going!
4. Box Mods
Box mods are the most powerful and larger mods out there. One of the biggest advantages of a box mod is its long-lasting battery ability, usually from external batteries. The best part about this kind of a vaporizer is that it can be used with other tanks as well! If you feel this is too much, you can get started with a squonk starter kit that is a subcategory of the box mod. These are a type of portable vaporisers which can be carried anywhere around and last longer.
5. Vape Pen
Vape pens are game changers in the vaping industry after cigarettes. They have revolutionized the vaping market ever since. These are easy to use, just as it is easy to draw a puff from a cigarette. They look similar to a pen and are cylindrical in structure. The beginner-friendly vape pens can change the oils and botanical compounds into vapor for use, using an atomizer which is a crucial device of the vape pen. The atomizer plays an important role in the flavor and density of the vapors produced. Atomizers working at high temperatures produce dense and visible vapor while those that work in low temperatures are thin in density and produce flavorful vapors. With practice, vape pens get adjusted according to each one's preference and work well.
Vape Accessories Gift Ideas
Now let's move away from vape gift devices and look at all the accessories you can think about for your perfect vape gift ideas.
6. E-liquids/Vape Juice
E liquids, also called Vape juice, are those that are a little less harmful that the original tobacco. In vaping, e-liquids are converted to vapor and inhaled. There are various varieties of e-liquids that you can choose from, with zero to a higher nicotine level and different flavors too.
7. Vape Stand
Vaping, sometimes, can get a little tricky and messy. Your friend might want to organize and have a space to set things up for vaping. A useful gift for them could be the vape stand. It is something that helps arrange the liquids and the equipment in place. It also gives an aesthetic touch to the vaporizer to hold on as well. Once used, vaporizers can be kept intact in the stand so that the liquid does not leak.
8. Vape charger
A trendy vape is most likely to have a pod mod. Depending on the brand, each vaporizer gets a different battery life. One of the main reasons there needs to be a charger for the vaporizer is safety. There are so many vaporizers that do not guarantee a good amount of charge and safety in terms of using it for longer durations. In case batteries are used, we never know when it is full or ready to use. Chargers on the other hand charge evenly and also stop automatically once fully charged. Hence, they are more reliable for usage. If you are someone who wants their friend to have a safe experience, a vape charger would be a right gift to choose.
9. Vape cases
Be it a dedicated vaper or not, there needs to be a sturdy case that gives good grip for use. The price for vape cases may vary but are usually a better option to invest if an expensive pod mod is being used. One of the most common fears of every vaper is to take care of the device and not break the glass. Well, worry no more when a good quality vape case is used. Apart from the protection, vape case colors also represent the personality of a person. Adding personal touch to this case, like embedding a name on the case, makes it a memorable gift, doesn't it?
10. Vape coils
Vape coils are often perceived as atomizers, but they are different. Vape coils are used to heat the liquid in the cartridge. If vaping devices are used frequently, their coil needs to be changed. The key to having a smooth experience with vaping is the right usage of vape coils. These are the type of things that vapers need to spend money on, though they hate to. Well, make their life easier by gifting them a set of vape coils. How cool would that be?
Vape Gift Ideas
That's our list of 10 vape gift ideas to get you started. Let us know if we missed any in the comments below!