CBDFX CBD Vape Kit $33.99 (USA)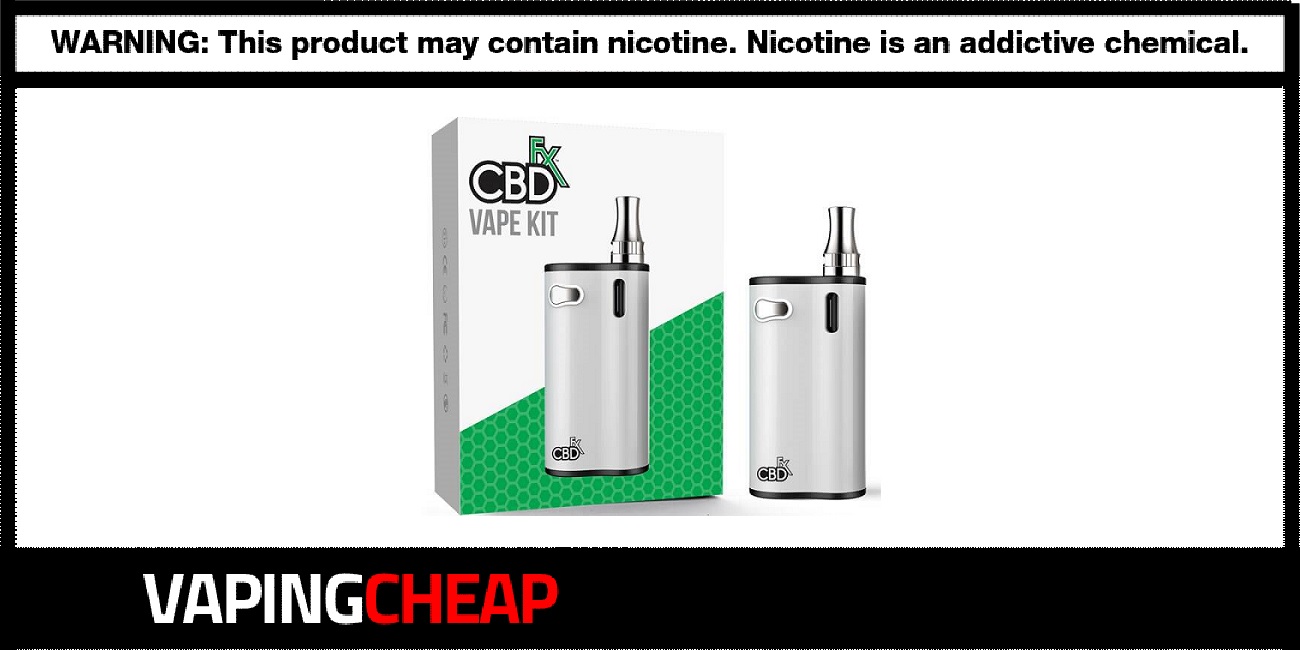 Here's a great deal for the CBDFX CBD Vape Kit. Get yours for only $33.99 using the code "GLOWUP". Also, for a limited time only, when you purchase this kit you get a FREE CBD aloe vera face mask. The only color option available is White.
The CBDFX Vape Kit includes the CBDFX Mod and the Vape Kit V2 Cartridge Atomizer. Not only is the mod ultra compact, but lightweight too making it a perfect kit for on the go. The mod utilizes a large internal 1000mAh battery and can be charged using the included USB cable. Charging won't take long, that's for sure!
CBDFX's Vape Mod has a maximum voltage output of 4.2v and drops down to 3.6v when the battery is close to fully depleting. You can easily check the battery level by looking at the indicator light which is located right at the top left corner. Also, on the mod is a large single firing button. Since there's only one button needed, it's simple to use.
Like mentioned earlier, you'll also get the CBDFX V2 Cartridge Atomizer. This tank is primarily constructed out of stainless steel and glass material. Furthermore, this designed for CBD oils rather than CBD vape juice. This cartridge holds a maximum oil capacity of 1ml and sports a simple top filling system.
Included, you'll also get a single ceramic coil head. Lastly, the V2 Oil Cartridge by CBDFX has a top airflow design, which can be adjusted by turning the ring.
All in all, if you are in the market for a new CBD Kit that's not only easy to use, features a large battery, then definitely check out the CBDFX CBD Oil Vape Kit.
CBDFX CBD Oil Vape Kit Features:
CBDFX Vape Mod

Internal 1000mAh battery
Maximum voltage output: 4.2v
Single button design
Lightweight and compact
LED battery indicator light

CBDFX V2 Cartridge Tank Atomizer

Maximum oil capacity: 1ml
Top fill design
Adjustable top airflow
Stainless Steel and Glass construction
Comes with a ceramic coil head
What's Included:
CBDFX Vape Mod
V2 Cartridge Atomizer
Single Ceramic Coil Head
USB Cable
User Manual
Be sure to check out the review for the CBDFX Vape Kit