Coil Master DIY Kit Mini V2 $17.09 (US Shipper!)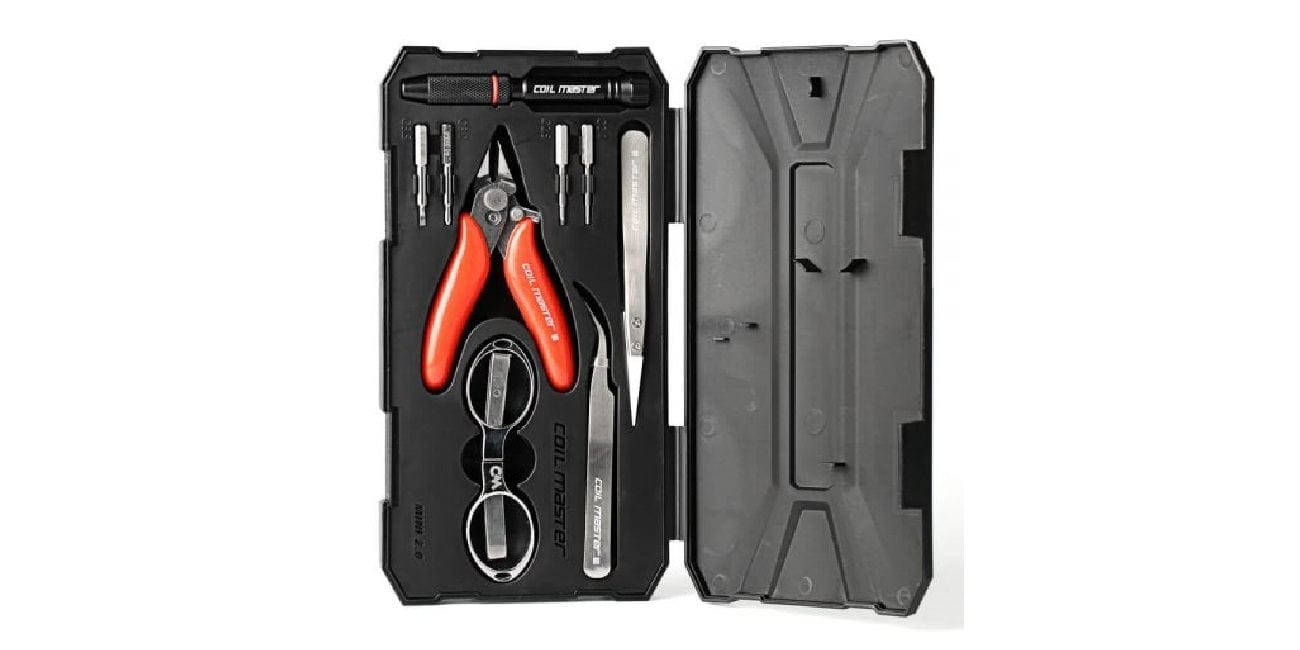 Vape Accessory
For a limited time only, the Coil Master DIY Kit Mini V2 is on sale right here for only $17.09 using coupon code "TENOFF"! Free shipping applies to US orders over $75.
The Coil Master DIY Kit Mini V2 is the perfect vape accessory for any vaper whether you're a beginner or advanced user! This is an extremely helpful if you're looking to start getting into rebuilding as it comes with most of the tools needed to rebuild your own coils! The Coil Master DIY Kit mini V2 does include a ton of accessories including Ceramic Tweezers, Diagonal Stainless Tweezers, Mini Diagonal Pliers, Stainless Steel Folding Scissors, Multi-functional Screwdriver Body and more! Lastly, everything that is included in this kit comes in a case, making it easy to organize and travel with!
All in all, this is an excellent deal for the Coil Master DIY Kit Mini V2! If you're looking to get into rebuilding and want a kit that includes everything you need, then this is a deal you can't miss! Make sure to check out this deal at Eciggity for only $17.09!
Coupon Code: TENOFF
Product Features:
Comes in a Case for ease of organizing and traveling
Perfect for the beginner and advanced user
Kit Includes:

Ceramic Tweezers
Diagonal Stainless Tweezers
Mini Diagonal Pliers
Stainless Steel Folding Scissors
Multi-functional Screwdriver Body
2.0mm Coiling Rod
2.5mm Coiling Rod
3.0mm Coiling Rod
3.5mm Coiling Rod