Vandy Vape Kylin M Replacement Mesh Coil 10 Pack $3.17 + FS!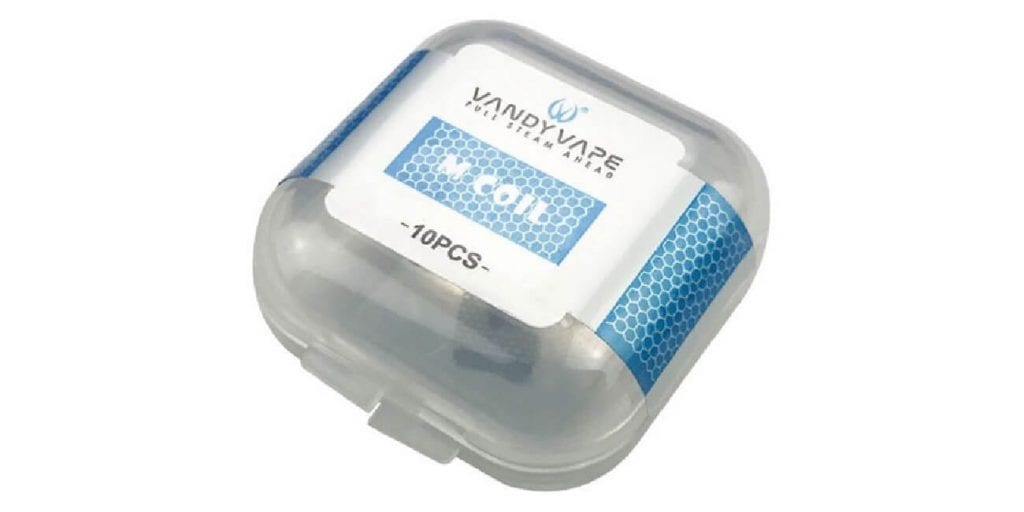 The Vandy Vape Kylin M Replacement Mesh Coil 10 Pack is now on sale in the 0.2 ohm option for only $3.17! There's also the 0.15 ohm coil option for only $3.47! To make this deal even better, FREE worldwide shipping is included with either!
These replacement mesh coils are designed especially for the new Vandy Vape Kylin M RTA. However, other tanks that can be built with mesh coils can use these coils if desired. Each option does come in a small container, making it easy to organize and store.
In addition, inside of each container, you will receive 10 individual mesh coil strips. Like mentioned previously, there's two options available, 0.15 ohm and 0.2 ohm.
If you prefer vaping at a slightly higher wattage then the lower resistance option is probably the better option for you as it is rated up to 70w. The 0.2 ohm coil is rated up to 60w. Regardless, with either mesh coil, you'll get crisp and clean flavor production.
If you're a fan of mesh tanks or simply looking to grab some replacement mesh coils for cheap, then this is a deal you cannot miss! At under $4 for each coil, you can literally stock up for the entire year at a super cheap price!
Kylin M Replacement Mesh Coil Features:
Enclosed in Plastic Container
Includes 10 Individual Mesh Coil Strips
Designed for Kylin M RTA by Vandy Vape
2 Coil Options