Ehpro True Core Clapton Coil 5 Pack $3.15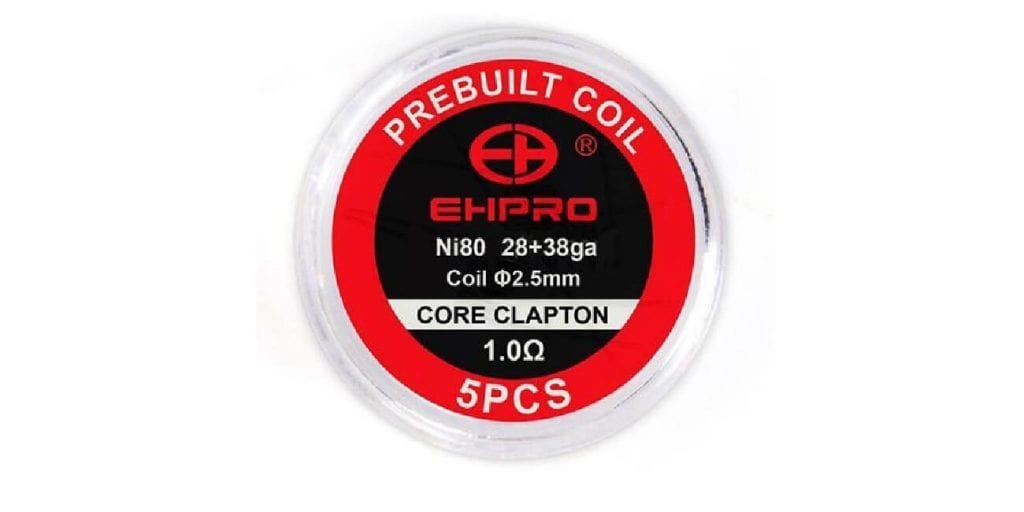 Here's a great deal on the Ehpro True Core Clapton 5 Pack! Get it for only $3.15 when using our code "vapingcheap"! Free shipping does apply to orders only over $10!
This vape accessory deal includes 5 pre-built Clapton coils, and all of them are enclosed within a small circular plastic container. In addition, the resistance of each coil is 1.0 ohm, so it's a perfect option for you vapers who enjoy higher resistance coil builds! Not to mention, they'll be a great pair for atomizers such as a Mouth to Lung RTA! The Ehpro True Core Clapton are crafted out of Ni80 wire, and feature 28GA inner core wrapped with 38GA. Also, each coil does have an inner diameter of 2.5mm.
All in all, this is a great deal on the True Core Clapton Coils by Ehpro. There aren't many higher resistance pre-built coils like this available, and at this price, you really can't go wrong. Like mentioned previously, if you enjoy those higher resistance builds, then this is the perfect deal for you! Make sure to take advantage of the free shipping over $10!
Ehpro True Core Claptons Features:
Pack of 5 Pre-Built Coils
Includes 1 Storage Box
Constructed Of Ni80 Wire
Coil Resistance: 1.0 ohm
28GA Inner Core Wrapped With 38GA
Inner Diameter of Coil: 2.5mm
Perfect for MTL Vaping