ZQ Essent SE 80w Mod $43.99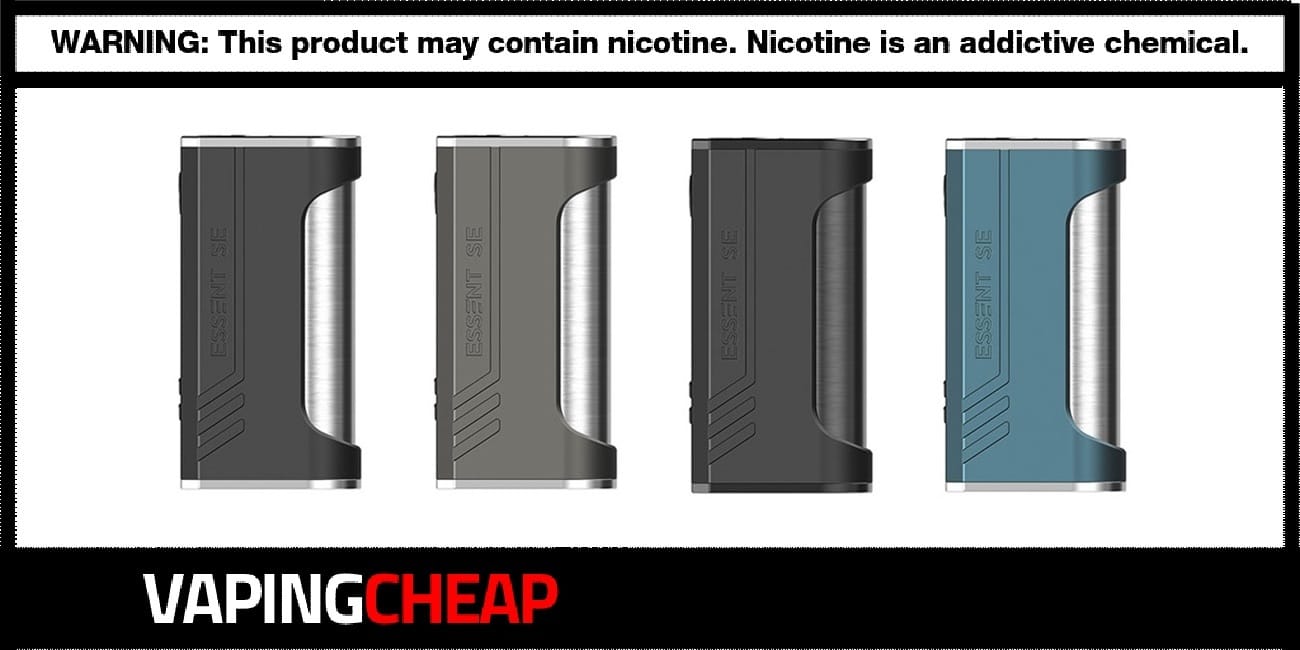 Here's a great deal and discount for the ZQ Essent SE 80w Mod is now on sale! Buy yours for as low as $43.99 after applying the coupon code "ZQESEM". You can choose from a few different color options including Full DLC, Black/Silver, Full Black, Gunmetal/Silver and Pacific Blue/Silver.
ZQ's Essent SE 80w Vape Mod is essentially a budget friendly version of their previous Essent DNA75C Mod. This mod is still made from aluminum material ensuring excellent durability. Although it keeps a familiar shape, there are some differences. Firstly, the ZQ Essent SE is powered by a single high drain 18650 battery and offers a 80w maximum output. Additionally, it utilizes a proprietary chipset, and with it, you'll get six different user modes.
These modes include variable wattage, TC, TCR, Voltage, Auto and CPS. On top of that, the Essent SE 80w Box Mod is equipped with a large display screen and an easy-to-use interface. Speaking of easy, the three button interface adds to the simplicity. Lastly, you can pair this device with atomizers that have an overall diameter of up to 25mm.
Although it doesn't have the popular Evolv chipset like its predecessor, it's definitely a nice option for vapers who simply prefer an easier to use board and prefer not to pay the premium you typically have to with those style devices. Not to mention, it has that same overall design, making the ZQ Essent SE box mod an awesome everyday carry.
ZQ Essent SE 80w Box Mod Features:
Requires a single 18650 battery (Not Included)
Maximum wattage output: 80w
Aluminum construction
Multiple user modes: VW, VV, TC, TCR, Auto and CPS
Large display screen
USB Type-C connection port
Three button design
What's Included:
ZQ Essent SE 80w Vape Mod
USB Type-C cable
User Manual