ZQ Essent DNA75C Mod $89.67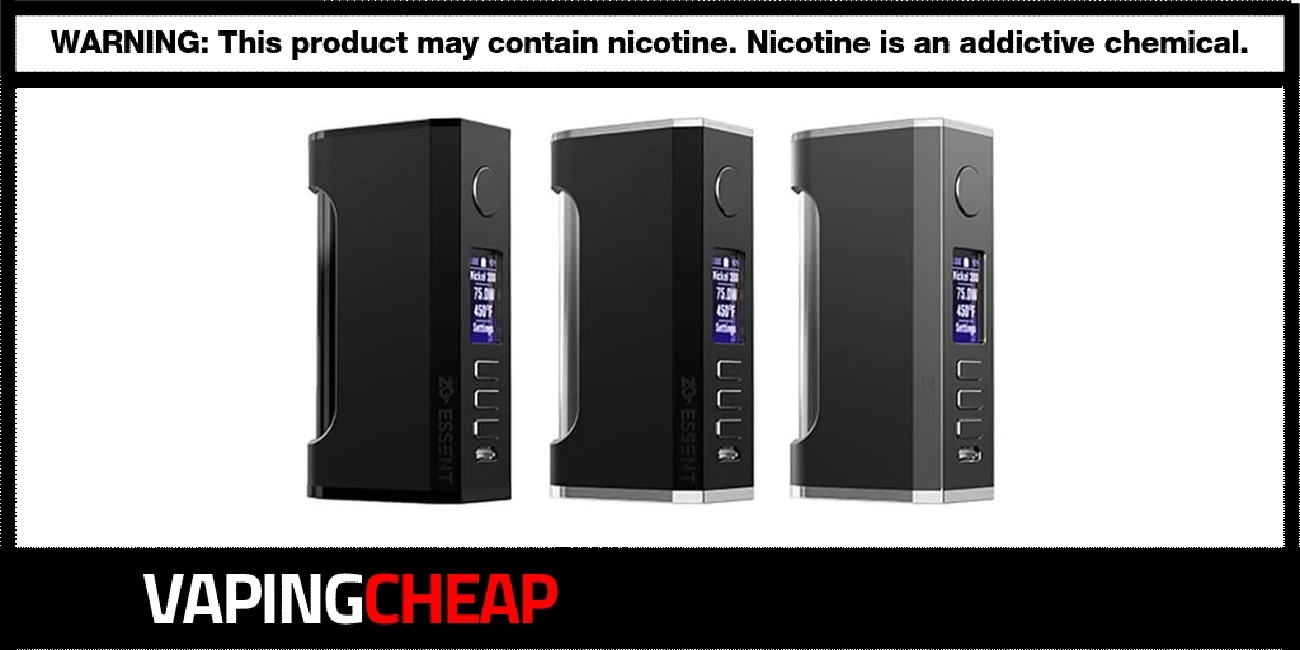 Here are discounts for the ZQ Essent DNA75C Mod. Get yours for only $89.67 after logging in and using the code "SEP15". You can pick between three different color options which are Black, Full Black and Gunmetal.
The Essent DNA75C Mod is a collaboration between ZQ, Steamshots TV and Smartin TV. It requires a single high drain 21700 battery for operation. However, it's compatible with a 18650 battery with the included adapter.
What's great about this device is that it's powered by the Evolv DNA 75C chipset. Just like all other DNA mods, you can customize and firmware upgrade it using the Escribe software. This allows you to really dial in your settings and truly fine tune your vape.
Another great feature of the Essent DNA75C Box Mod is the actual construction. They've used aluminum alloy material, making it quite lightweight even with the large 21700 battery installed.
Since being powered by the DNA75C board, it provides you with 75w maximum. There's also a ton of safety features built-in. Additionally, it has the popular Replay mode among many others such as temperature control and TCR.
The layout is just as expected, four simple buttons. You're able to quickly adjust your wattage, toggle through the different modes and change the interface. On the front is where you'll also find the large TFT full color display screen, which can be customized with different colors and themes. Lastly, the ZQ Essent DNA75C Mod can accommodate atomizers that have a diameter up to 26mm.
For you vapers looking for another single 21700 DNA75C mod to add to your collection, you'll definitely want to check out the ZQ Essent. It's built quite well and offers an ergonomic form factor, making it incredibly comfortable to vape with.
ZQ Essent DNA75C 75w Box Mod Features:
Collaboration between ZQ, Smartin TV and Steamshots TV
Powered by the Evolv DNA75C Chipset
Can be customized and upgraded using the Escribe Software
Requires a single high drain 21700 or 18650 battery (Not Included)
Maximum wattage output: 75w
Aluminum alloy construction
Multiple User Modes: VW, VV, Temp Control, TCR and Replay
Tons of safety features
Four button design
Ergonomic
Three color options: Black, Full Black and Gunmetal
What's Included:
ZQ Essent DNA75C Vape Mod
USB Cable
User Manual
Cleaning Cloth
18650 Battery Adapter
Check Out The ZQ Essent DNA75C Review Video