Foger F22 Kit $21.60 (USA)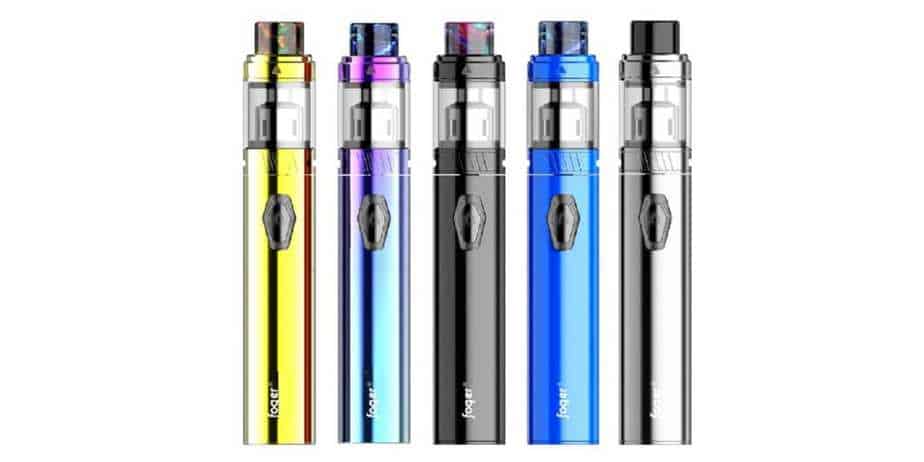 For a limited time only, the Foger F22 Kit is now on sale right here for only $21.60 using coupon code "Save10"! Free shipping applies to US orders over $50. Various colors options are available for purchase.
The Foger F22 Kit includes the Foger F22 Vape Pen and the Foger F22 Tank. The Foger F22 Vape Pen has a internal 2300 mAh battery. In addition, the wattage output depends on the state of the battery. This device does feature a simple single button operation as well, making it great for both beginners and advanced vapers. Since this device does sport a pen-like design, it's incredibly easy to travel with and comfortable to hold.
The Foger F22 Tank has a overall diameter of 22m, and comes in the same color as the included vape pen. This tank has a maximum e-juice capacity of 2.5ml and has a easy to use push top fill design. Lastly, the Foger F22 Tank has adjustable bottom airflow and includes two 0.2 ohm mesh coils.
All in all, this is a excellent deal for the Foger F22 Kit! Here's another great option for a vaper looking for a vape pen style device that includes the popular mesh coil. For under $35, it's a solid buy. You can check out this deal at Breazy for only $21.60!
Coupon Code: Save10
Product Features:
Foger F22 Vape Pen

Internal 2300 mAh Battery
Maximum Wattage Dpeends on State of Battery
Single Button Operation
LED Light Indicator

Foger F22 Tank

Overall Diameter: 22mm
Maximum E-Juice Capacity: 2.5ml
Push Top Fill
Adjustable Bottom Airflow
Includes Two 02, Ohm Mesh Coil
Widebore 510 Resin Drip Tip