Best Pod Vapes | Comparisons & Reviews of Top Systems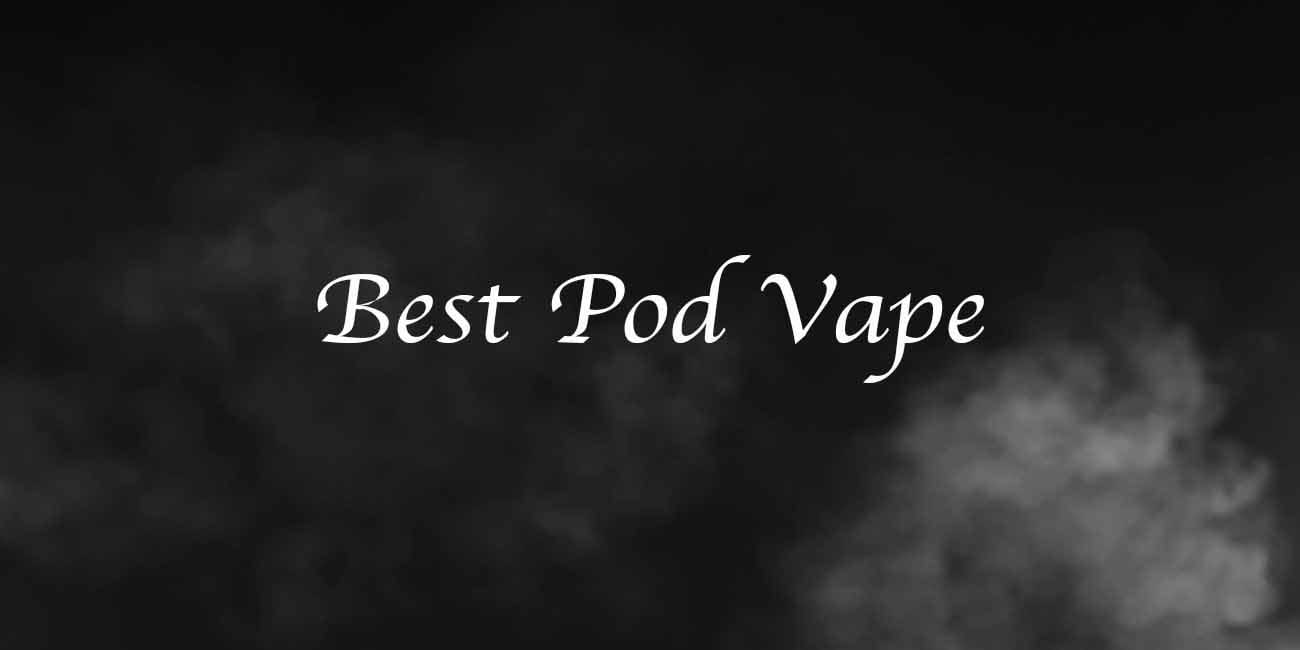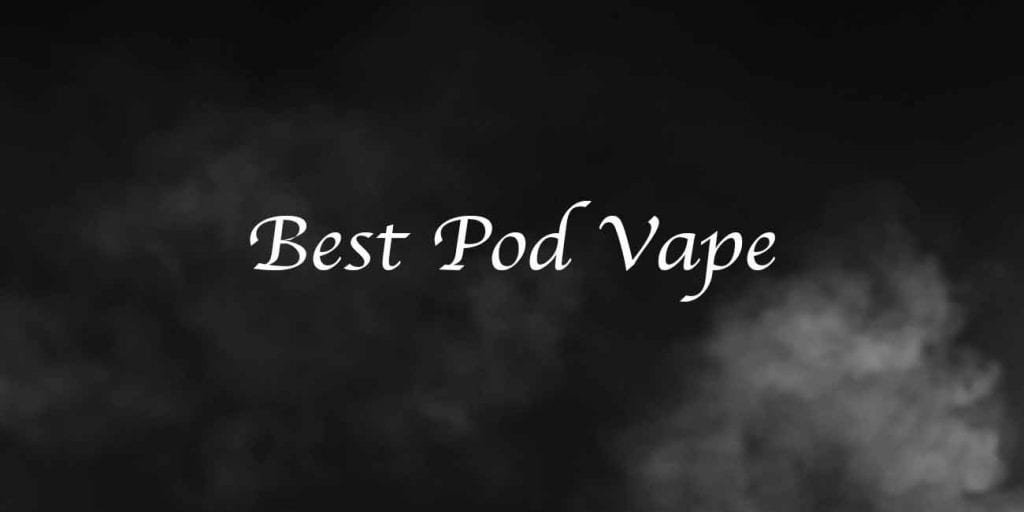 When it comes to getting nicotine satisfaction, pod systems have become the go to device in vaping in the recent years. These style of devices are stealthy, easy to use and simply work well. With its recent spike in popularity, the question of what is the best pod vape is often asked.
Well you've come across the best place to find out the answer to that question as we'll be covering all of the best pod systems available today in regards to price, performance and design. Whether you're looking for a vape to quit smoking or simply want a super small vaping device to carry with you when out and about, we've got you covered.
Best Pod System Vape
Lost Vape Orion DNA Go
When it comes to the cream of the crop for pod vapes, then Lost Vape Orion is right at the top of that list. Now this is the original variant which features the amazing DNA Go chipset, and it was only right they used a board from Evolv as Lost Vape is known for some of the best DNA box mods. The Orion sports a unique form factor which allows it to house a large 950mAh battery, but keeps it incredibly slim so you'll be able to easily slide it into your pocket.

Lost Vape's Orion DNA Go is a refillable pod system, and the pod itself does hold about 3ml of e-liquid. Filling it is quite easy too as the pods do feature a top fill port. What's even better is that there's two different pods available, a 0.25 ohm and a 0.5 ohm, each providing a unique vape experience. Airflow is adjustable as well via the pod's drip tip.

The primary feature of the Orion is certainly the DNA Go Board as it provides a maximum wattage output of 40w, and can be fully customized. There's three different pods you can set alongside replay mode. Not to mention, there are multiple safety features provided by this chip. Paired with its 950mAh Lipo Battery, you can easily get through a full work day.

So if you're looking for one of the best pod vape, the Orion is certainly one to check out. It offers a load of features, and is fully customizable. No matter if you want a restricted direct lung or mouth to lung vape experience, the Orion does it all, making it one of the best refillable pod vape on the market today.
JustFog Minifit Ultra Portable Kit
Here's a pod system that's been under the radar. JustFog isn't the most popular brand by any means, but the MiniFit they released definitely checked all the boxes for us. For one, it's incredibly small, making it a perfect option for stealth vaping. It does feature an integrated 370mAh battery, and can be fully charged within an hour.

The included pod holds 1.5ml of e-liquid, and has a simple bottom fill system. Also, it has a single button operating which acts as the firing mechanism. What's great about the MiniFit is that it can be fully turned off when not in use by a simple 5 clicks of the firing button. An even better feature is the constant voltage based output. What this means is that you'll get a similar vape experience until the battery is fully depleted. The pod's coil resistance is 1.6 ohm, so it pairs great with nicotine salt e-liquids.

If you're looking for a super compact pod vape, this is an excellent option. It performs very well, and delivers a solid mouth to lung vape experience. Now for the best part, it's cheap and won't cost you no more than $20!
Smok Trinity Alpha Pod System
If you're looking for a pod vape that's similar to the Orion, but cheaper, then the Smok Trinity Alpha is definitely worth checking out. It does sport a form factor that resembles the Orion, but differs quite a bit. Firstly, it utilizes a replacement coil system. So, when your coil is no longer performing well, you simply change the coil rather than the entire pod cartridge.

Included with the Trinity Alpha Pod Starter Kit are two coils, a 0.6 ohm mesh and a 0.8 ohm mesh MTL. This pod does have an internal 1,000mAh battery alongside three different power output modes, which are soft, normal and hard. It also has a maximum wattage output of 30w, and an e-liquid capacity of 2.8ml. Filling can be done quickly thanks to its sliding top fill design.

While the Smok Trinity Alpha sports a similar shape and design, it differs vastly. It offers the vaper different mesh coils, multiple power options that can be changed on the fly, and many safety features. So if that's what you're looking for, then this might be the best pod system vape for you.
Suorin Drop Pod System
Suorin made a huge impact in the pod system market when they released the Drop pod system, and it still remains as one of the best. Firstly, it offers a true mouth to lung vape experience. Secondly, it features a draw activated firing system, so there's no buttons to press with this one. Simply take a vape, and it works! This not only makes it convenient for the beginner, but perfect for the new vaper looking to switch from smoking.

Another great feature is its overall size. It's very small, so it'll easily fit in your pocket or bag with no issues whatsoever. The included pod cartridge holds about 2ml of e-liquid, and like the JustFog has a simple bottom fill system. Also, it offers the user a maximum wattage output of 13w and provides a direct voltage based output.

All in all, there are many reasons as to why this is still one of the best pod vape on the market. It's user friendly, and performs well in regards to flavor and overall performance. To make things better, they're offered in a plethora of color options, surely to fit the needs of any vaper!
Smok Nord Pod System
Now here's another great pod vape from Smok that utilizes the nord coil system. Unlike many other pods where you have to complete dispose of the entire pod and coil, with this vape, you'll only have to replace the coil once it's no longer producing good flavor. Like the Trinity, the Nord includes two different coils which are the 0.6 ohm mesh and the regular 1.4 ohm coil. The mesh coil is perfect for a direct lung experience while the 1.4 ohm coil caters towards mouth to lung vaping.

Smok's Nord Pod Vape features a built-in 1,100mAh battery and can be charged its micro USB port. It also features a rather slim and pocket friendly design. The actual pod holds about 3ml of e-liquid, and can be filled easily. One of our favorite features is the fact that it can be turned completely off, and has a simple single button operation. Simply click the fire button 5 times to turn it on or off. When it's turned on, simply click the fire button to start vaping!

When it comes to pod vapes, the Smok Nord is certainly one of the best. It offers a unique look with a simplistic design while keeping the price tag down. Not to mention, the Nord coil system is some of the best available today, giving you the best of both flavor and vapor production.
Best Closed Pod Vape
Now if you're wanting a pod vape, but want an even simpler solution, a closed pod system might be exactly what you need. Unlike some of the best pod vape, these come with pre-filled pods, so they're pretty much ready to go right out of the box. There's no need to fill any pods or purchase bottles of e-juice. It's simple as once your pre-filled pod runs empty, replace it with a new one and you're back to vaping!
Naked 100 Pod Starter Kit
Naked 100 is known for some of the best e-juices, and have now released their own closed pod system. What makes this different from others is that the available pods are pre-filled with some of their most popular flavors from the Naked 100 Salt e-liquid line. Each available pod comes with 1.1ml of e-juice.

The actual device has a built-in 220mah battery, good for about 200 puffs per charge. To make things better, it can be fully charged within 15 minutes! It's incredibly easy to use as well, simply insert the pre-filled pod into the Naked 100 Pod device, and you're ready to take a vape! Each available pod has a nicotine strength of 35mg, so they'll provide a smooth and satisfying throat hit.

If you're searching for one of the best closed pod systems, then you'll definitely want to check out the new Naked 100 Pod Starter Kit. It includes everything you need at a price that can't be beat.
What Is A Pod System?
Pod systems are vapes or e-cigarettes that typically includes both a battery and utilizes a cartridge, often referred to as a pod, which is either pre-filled or can be filled with e-juice. Many available pod vapes offer the vaper a way to vape without the need of changing or building a coil.

However, as the industry and technology moves forward with vaping and pod systems, we're seeing a mixture of new pods that utilize replacement coils which allow you to simply change out the coil rather than disposing entirely of the actual pod. This not only saves you money, but is better for the environment. It works essentially the same as any other vaping device, but in a much smaller form factor.

Now, the best part about pod mod systems is that they're user friendly, which is perfect for the beginner or smoker. They often offer a complete setup, so you're not having to purchase multiple products to get a full vape experience. Whether you're an experienced vaper or a newcomer, there's certainly a pod vape system to fit your needs.
Reasons Why To Use A Pod Mod
Ultra Portable Form Factor

If you're a vaper looking for something stealthy, then a pod system is a great choice. They can be used discreetly, and can fit in pretty much any pocket or bag similar to that of a vape pen.
User Friendly
Using a pod mod system is very easy and often utilize a draw activated firing system. This is not only good for the beginner, but convenient for the advanced user.
Cost
Many pod mod vape systems are affordable and cost much less than any advanced setups. Since there aren't any rebuilding materials needed such as cotton or coils, the total cost to start vaping is significantly less. Replacement pods are also cheap as well, and come in packs of 2, 3 or even 5.
Vape Experience
When it comes to mouth to lung or restricted direct lung vaping, portable pod mods are some of the best. Due to their lower power output and coil resistance options, these vape pod mods simply provide an excellent vape experience. Not only is this type of vape is ideal for the smoker, it caters to the needs of vapers who enjoy this vaping style.
The Different Pod Vapes Available
Although the pod style vape is pretty simple at its core, there are different types available. Having multiple options when choosing any vape device is always a good thing!
Closed System
The first type of pod is a closed system. What this means is that the available pods are pre-filled with e-liquid. Depending on the actual product and brand will determine how much e-liquid is enclosed within the pod alongside the nicotine strength available. However, since there's literally tons of different brands, the choices are nearly endless. These types of portable pod vapes are a perfect choice for getting someone to make the switch to vaping.
Open System
The second type is Open System often referred to as refillable pod vape. These pods are designed to allow the user to fill the pod with their preferred e-liquid. This allows for more flexibility in the pod kit as you can vape any e-liquid you want rather than having to choose from select flavors. While the former is great for smokers, experienced users prefer this style.
FAQs
​Question: How Long Do Pods Last?
Answer: There are various factors to consider when determining how long a pod will last you. How much you vape on a pod alongside the vape juice used are two primary factors when it comes to the longevity of any pod. We've gotten weeks from a single refillable pod, and even down to a few days.
Question: What Kind Of E-Liquid Can I Use?
Answer: Any type of e-liquid can be used with pod vape systems. However, many vapers tend to choose salt nicotine e-juices or higher nicotine e-liquids since they provide a stronger throat hit. Regardless, there are no exclusions on what kind of e-juice you can use with these types of vapes.
Question: Can Pod Systems Be Turned Off When Not In Use?
Answer: Some pods available do feature a 5 click on and off, or an on/off switch. There are other pods that cannot be completely turned off, but feature a draw activated firing system, so they essentially turn on while vaping. In our reviews above, we cover the products that do feature an on and off feature.
Question: Can You Use Zero Nicotine E-Juice?
Answer: Yes, especially with open systems. Simply fill the pod with your preferred 0mg e-liquid and you're good to go!
Question: Can Pods Leak?
Answer: The chances of having leaky pods are very slim, and often have sealable ports, which reduce the chances of any leaking from occurring. Pre-filled pod cartridges are completely sealed, so those are leak resistant as well.
Question: Do Pods Have Safety Features?
Answer: Yes, many pod kits available today have multiple safety features built within. All of the pod vape systems listed here offer a full suite of safety features.