Phiness Vega Pod System $4.25 (USA)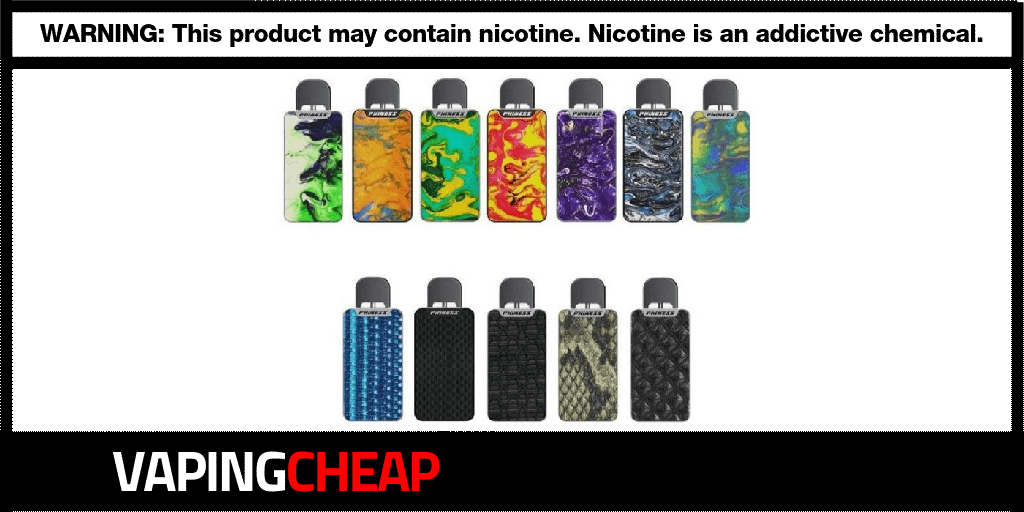 The Phiness Vega Pod System is now in stock and on sale for only $4.25 plus free shipping when spending over $50 using coupon "HARDWARE15". It's also available at another US shipper for only $10.80 with the code "VC10". There are tons of different color options available including Resin, Leather and Carbon Fiber.
This new vape pod sports an ultra compact form factor, making it perfect for stealth vaping or when on the go. In addition, it has an internal battery with a capacity of 250mAh. Charging it can be done using the included micro USB cable.
Also, this device has a wattage output range of 5w to 15w maximum. Another great feature is that it does have a draw activated firing system, so there's no need to press any buttons when taking a vape!
Included in the packaging, you will receive one Vega Cartridge. This refillable pod does have a maximum e-liquid capacity of 1ml. Although this is on the lower side when it comes to capacity, the best part about this pod is that it features a top fill system. This makes the filling process much easier, and faster when comparing it to some other vape pods.
All in all, this is an excellent deal for the Phiness Vega Pod System. If you're looking for a super small pod kit for under 20 bucks, then this a deal for you!
Phiness Vega Vape Pod Features:
250mAh Internal Battery

Micro USB Cable Included
Charging Current: 350mAh

Ultra Compact Design
Draw Activated Firing System
Output Wattage Range: 5w - 15w
Includes 1 Vega Cartridge

1ml Capacity
Top Fill
Compatible with Both Nicotine Salt & Regular E-Juices
Design For Mouth to Lung Vaping

12 Total Color Options Available & 3 Variants
Check Out The Phiness Vega Pod System Review
More Great Vape Deals...
---
Vapefly Nicolas MTL Tank $9.96
For a limited time only, the Vapefly Nicolas MTL Tank is now on sale right here for only $11.99! No coupon code required! The colors available[...]