Joyetech Exceed Grip Pod System $7.20 (USA)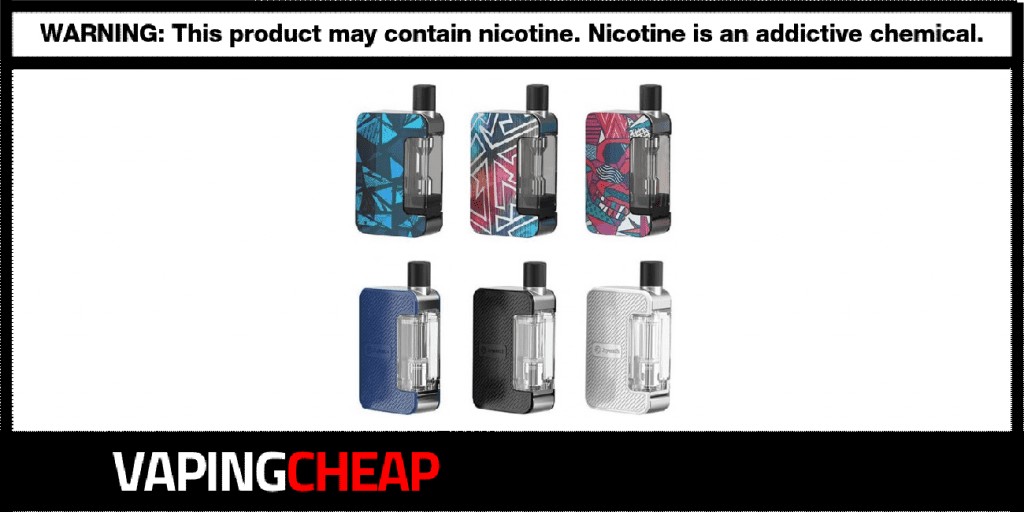 For a limited time only, the new Joyetech Exceed Grip Pod System is now on sale for only $7.20. To get this discount, use code "HARDWARE10" at checkout. Free shipping applies to orders over $75. There's a ton of different unique color options for you to choose from.
The new Joyetech Exceed Grip Pod System has a built in 1000mAh battery, that can be charged using the included USB cable. In addition, this pod device uses a variable voltage output system with a maximum wattage output of 20w. Joyetech's Exceed Grip AIO Kit also sports an ergonomic and comapct design, making it comfortable to hold and allows for easy access to the fire button.
Included, the Exceed Grip Pod Device includes 2 different kinds of refillable cartridges, one that uses the EX coils and the other features new mesh coils. Furthermore, the maximum e-juice capacity differs on which one you choose, the standard cartridge holds about 4.5ml and the other holds 3.5ml. Lastly, they both have easy fill methods, so you'll be able to quickly fill it with your preferred freebase or nicotine salt vape juice.
All in all, this is an excellent deal for the new Joyetech Exceed Grip Pod System! If you're looking for a unique pod vape that has a large capacity and won't break the bank, then this is a deal for you! It's a complete steal at this price point.
Joyetech Exceed Grip AIO Kit Features:
Internal 1000mAh battery
Maximum wattage output: 20w
Maximum e-juice capacity: 3.5ml or 4.5ml
Two Refillable Pod Cartridges
Replacement Mesh Coil Head
Easy fill design
Variable voltage output
LED battery indicator light
Small and compact design
Large fire button
What's Included
Joyetech Exceed Grip Pod Mod
Standard Cartridge (4.5ml)
Pod Cartridge (3.5ml)
EX-M Mesh Coil 0.4 ohm
Micro USB Charging Cable
Warranty Card
User Manual
Check Out The Joyetech Exceed Grip AIO Pod System Review