EJuice Connect Pre-Holiday Sale! Extra 25% Off Nic Salts & Pod Mods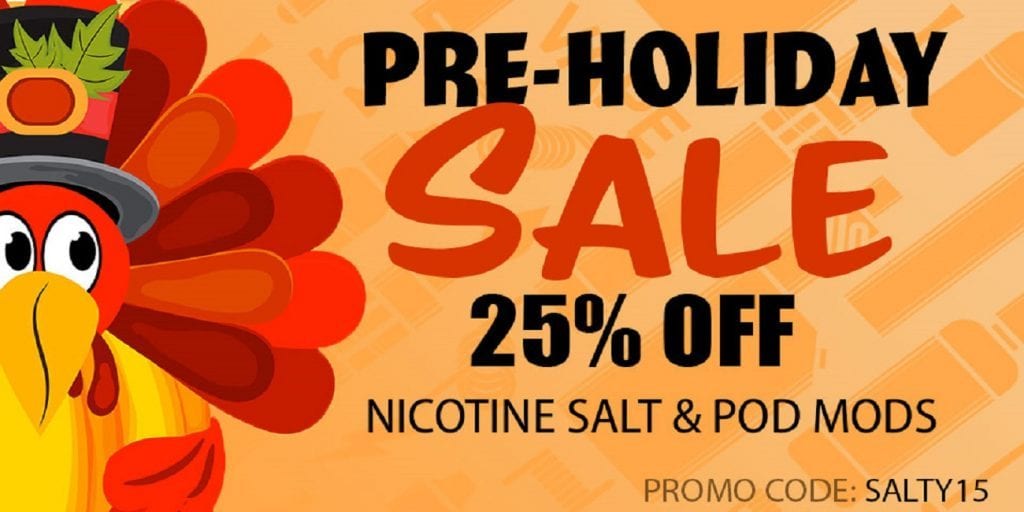 Here's another excellent sale over at EJuice Connect! Save an additional 25% off Nic Salts and Pods when using the code "SALTY25".
During this EJuice Connect store sale, you can save a whopping 25% off their already low priced nic salt e-liquids and pod mods. They've already got prices as low as under 10 bucks for e-liquids, and under 15 bucks for pod devices, so with this extra discount, you'll be able to stock up for cheap! There's many different brands to shop from as well.
If you're looking for a sale to stock up on nic salts or get big discounts on pod systems, then this is a vape deal you're definitely gonna want to check out. They don't often offer this high of a discount, especially on hardware, so we recommend taking advantage while you can.
EJuice Connect Vape Juice Sale Details:
Wholesale Pricing to the Public
Save Extra ​25%

off Nic Salts & Pod Mods

Prices Under $10 for Both Hardware & E-Juice
Wide Selection of Brands to Shop From
Limited Time Sale