EightVape EJuice Bundle Sale! B2G1 Free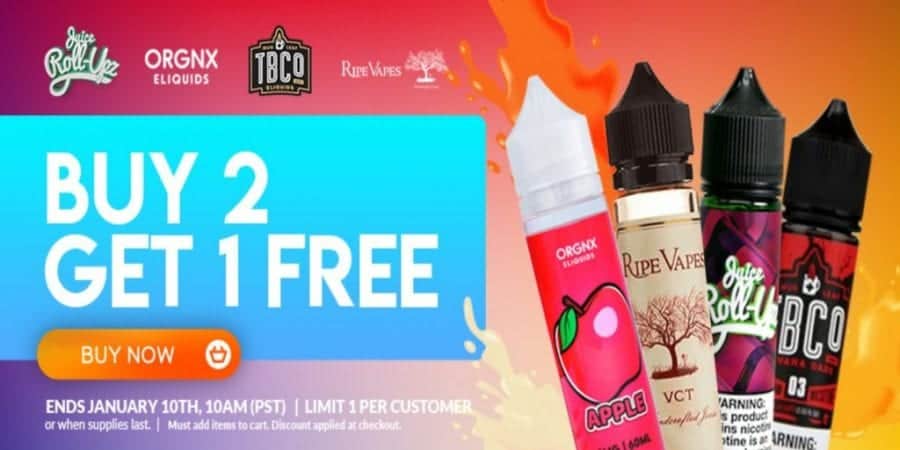 Here's an excellent ejuice sale at EightVape. Buy 2 Get 1 Free on select premium e-liquids. No code required, the discount will automatically apply into your cart.
During this EightVape vape juice sale, you'll be able to not only get huge discounts on select brands, but get 1 free when purchasing 2 bottles. Additionally, there's multiple size options that you can shop from including large 100ml and 120ml bottles. When it comes to brands, you'll find a wide variety of options such as Juice Roll Upz, Ripe Vapes, Ripe Collection, ORGNX, and more.
All in all, this is yet again another amazing e-juice deal at EightVape. If you're looking to stock up on some premium vape juice brands, then definitely check out this sale. However, it does end soon, so don't miss out.
EightVape Vape Juice Sale Details:
Buy 2 Get 1 Free (Discount Automatically Applies)
Prices as low as $12.95
Great Selection of Premium EJuices
Discounts for both Freebase & Nic Salt E-Liquids
Limited Quantities Available