EightVape EJuice Sale! B3G1 Free 60mls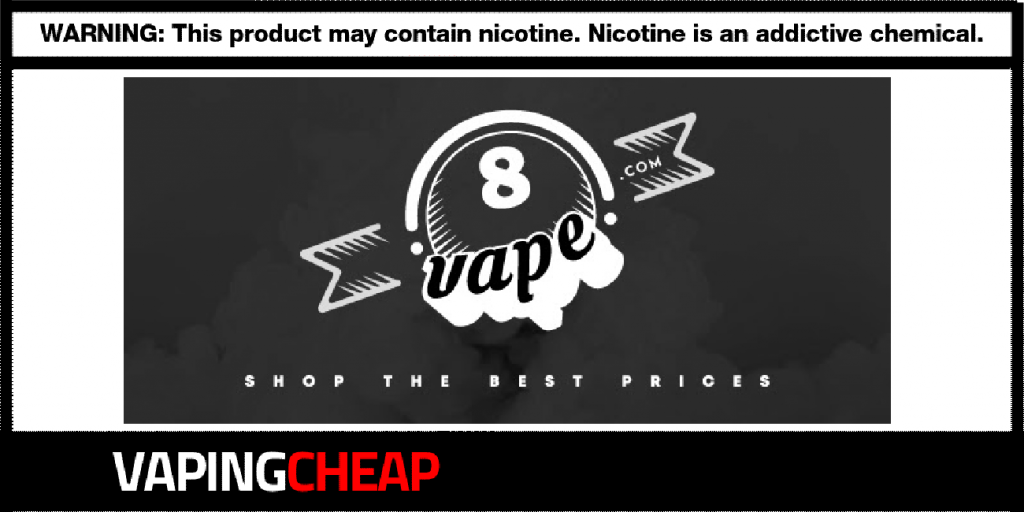 Here's another awesome ejuice sale over at EightVape. Buy 3 get 1 free on all 60ml bottles of premium vape juice when you use code "BOGO60ml".
During this EightVape vape juice sale, you'll be able to get four 60ml bottles of premium e-liquid for one low price. They've got a huge selection of both newer and popular premium e-liquid brands to shop from.
Additionally, they've already got stellar prices on the bottles they do carry, so with this sale you'll be saving even more cash than you normally would. Simply add the four flavors you want, and the nicotine strengths of each, and use the code to get your discount.
All in all, this is yet again another amazing e-juice deal at EightVape. Whether you're looking to try out some new flavors, or want to stock up on 60mls of your favorite premium vape juices, you'll definitely want to check this sale out. However, it's valid for a short time only, so don't miss out.
EightVape Vape Juice Sale Details:
Buy 3 Get 1 Free On 60ml Bottles
Amazing Selection of Premium EJuice Brands
Variety of Nicotine Strength Options
Prices as low as under $10 per 60ml
Limited Time Sale
More Great Vape Deals...
---
Uwell Caliburn Pod Vape Kit $11.99
For a limited time only, the Uwell Caliburn Kit is now available on sale right here for only $24.99! No coupon code required! Various color options[...]
Vapefly Nicolas MTL Tank $9.96
For a limited time only, the Vapefly Nicolas MTL Tank is now on sale right here for only $11.99! No coupon code required! The colors available[...]