Ehpro Cold Steel 100 TC Box Mod $27.00 (USA)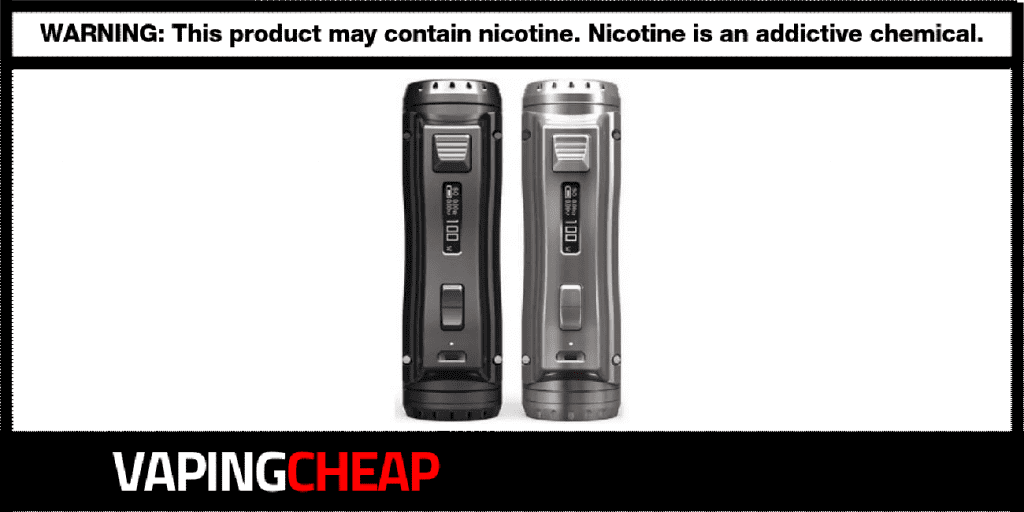 The Ehpro Cold Steel 100 TC Box Mod is now back in stock and on sale. Buy one as cheap as only $27.00 with code "HARDWARE10". Free shipping is included over $80. There are currently two color options available which are Black Obsidian and Grey Champagne.
Ehpro's Cold Steel 120w Mod in collaboration with AmbitionZ VapeR is compatible with three battery sizes which are 21700, 20700 and 18650. You'll be able to use an 18650 battery with the included adapter.
In addition, it offers the user a wattage output range between 5w and 120w. Not to mention, it has tons of other modes built in as well such as temperature control, Bypass, curve and volt mode. Another great feature to this device is that it can fire down to 0.05 ohm.
Aesthetically, the Ehpro Cold Steel TC Box Mod is quite unique, but it is very comfortable in the hands. In addition, it's constructed out of stainless steel, brass and zinc alloy, so it is durable too. Some other features include a micro USB port for charging and updating the firmware and ultra fast firing speed (0.0018 seconds). Lastly, included in the packaging you will receive a belt loop holster, which allows you to not only protect your vape mod, but keep it attached to your belt!
If you're looking for a single 21700 box mod that's ergonomic and packed with tons of features, then this is a deal for you! At this price, it's an excellent addition to anyone's vape collection. Now, if you prefer something more powerful, check out the Ehpro Cold Steel 200.
Ehpro Cold Steel 120w Mod Features:
Collaboration Between Ehpro & AmbitionZ VapeR
Requires Single High Drain 21700, 20700 or 18650 Battery (Not Included)
Wattage Output Range: 5w - 120w
Resistance Range: 0.05 ohm - 3.0 ohm
Stainless Steel, Zinc Alloy & Brass Construction
Voltage Output Range: 0.5v - 8v
Micro USB Port
Temperature Control
Curve, Bypass & Volt Modes
0.0018s Firing Speed
Ergonomic Design
Colors
What's Included
Ehpro Cold Steel 100 Mod
Belt Loop Holster
18650 Battery Adapter
USB Cable
User Manual
Certification Card
Battery Safety Card
Warranty Card
User Manual
Check Out The Ehpro Cold Steel 100 Mod Review