SXK Bantam Box Revision $23.83 + FS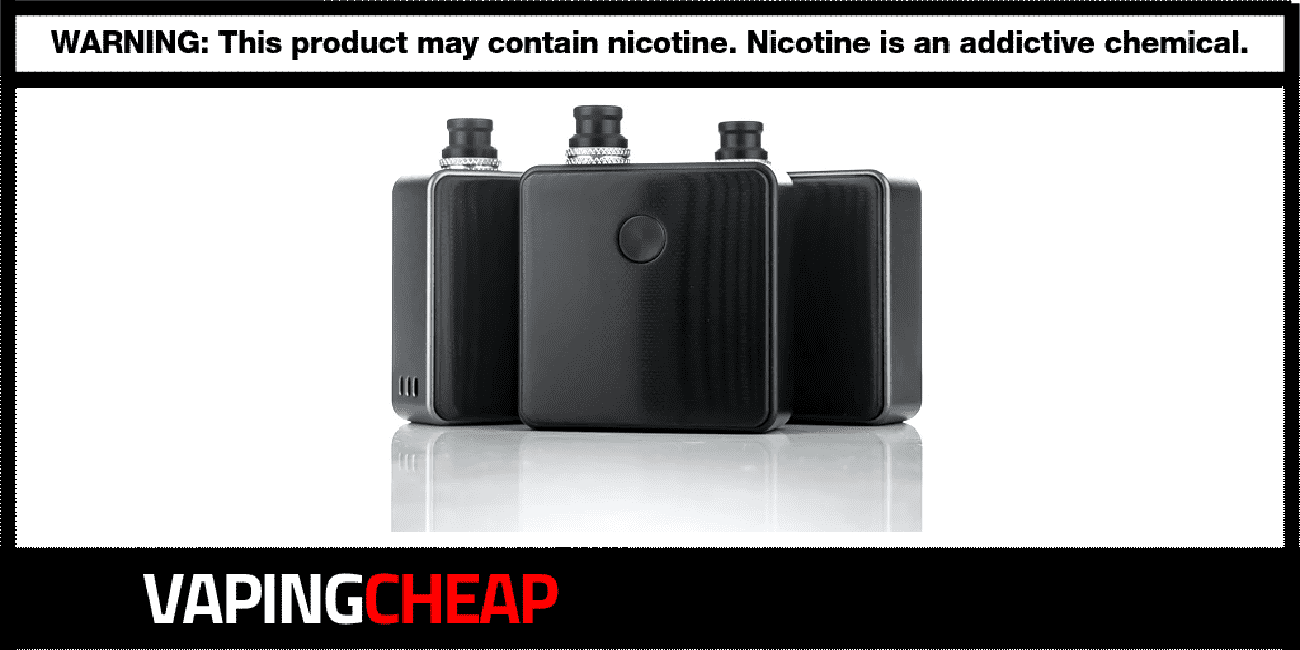 Here's an amazing deal and discount for the SXK Bantam Box Revision. You can pick yours up from a China based store for only $23.83. Free shipping is included! To get this cheap price, use coupon "DEALS". There are various color options now in stock you can choose from such as Silver, Purple, Brown, and more.
The SXK Bantam Box Revision is a follow-up to their original Bantam Box, but offers a few upgrades to provide a better user experience. Just like the original though, it is powered by a single high drain 18350 battery.
This device can also be seen as a hybrid between an AIO (all in one) and pod vape since it does utilize a cartridge, which we'll cover shortly. When it comes to the wattage output, the SXK Bantam Box Revision can deliver up to 30w.
Another great feature is that it does offer up to 8v, which is perfect for you mouth to lung vapers. One improvement that was made with the revision is the actual pod cartridge. It's been redesigned to make the entire process of filling, and installing your coil much easier. For one, it holds a whopping 5ml of e-juice, and can be filled right from the front.
There's small silicone plug that covers the fill port. Simply remove it, fill and insert back into place. Right next to it is where you'll see the battery compartment alongside the wattage adjustment buttons above that. Accessing this section is easy too, as the SXK Bantam Box Revision AIO System features a magnetic G10 panel.
Now, the best part is the coil compatibility. This AIO pod kit is compatible with both the Nautilus BVC and Kanger Subtank coils, so you have a ton of different options. In addition, it can be used with other RBAs too that are compatible with the Billet Box such as Insider, Vapeshell, Xeta and more.
Like we said about the original, if you're a fan of the Billet Box, but prefer something much smaller, then you'll want to grab the SXK Bantam Box Revision. With its upgrades, and ease of use, it's definitely a great option, especially for MTL vapers.
SXK Bantam Box Revision 30w AIO Kit Features:
Requires Single High Drain 18350 Battery
Powered By New SEVO-30 Chipset
Wattage Output Range: 1w - 30w
Maximum Voltage Output: 8v
0.49 Inch Top Mounted Display Screen
Magnetic G10 Panel
Multiple Safety Protections Built In
Charging Indicator
Adjustable Airflow
Refillable Pod Tank Cartridge

5ml Maximum E-Liquid Capacity
Front Fill Port

Compatible With Various Coils

Aspire Nautilus BVC Coil Heads
Kanger Subtank Coil Heads

Compatible with Multiple RBAs

Vapeshell
Exocet
Crossbow
Insider
Xeta

Ultra Compact Design
What's Included
Bantam Box Revision AIO 30w Pod Kit by SXK & Pro Vapes
18350 Battery
2x Refillable Tank Sections
Quick Release Connector
Flush Fit Connector
Aspire Nautilus Coil
1.5 ohm Ceramic MTL Coil
EUC Coil Adapter
Bag of Spare Parts
User Manual
Check Out The SXK Bantam Box Revision Review