Damn Vape Foxtail-M Agleted Cotton $2.99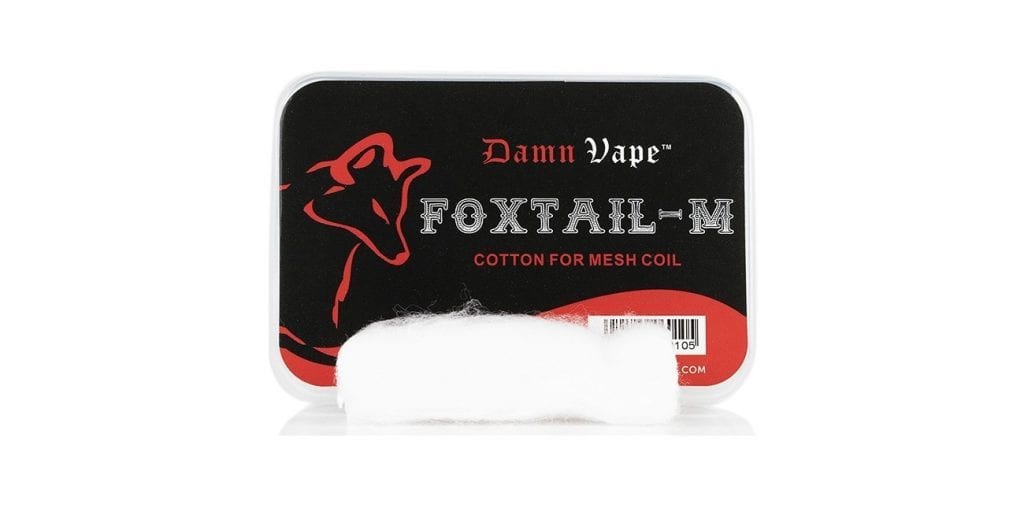 Here's an awesome deal on the Damn Vape Foxtail-M Ageleted Cotton! Get the 10 pack for only $2.99 plus free worldwide shipping on orders over $15! It's also in stock at a US shipper for only $3.55 using our MyFreedomSmokes Coupon Code "MFS10". If you wanted to double up, a 20 pack is available from a US shipper for $8.95 with free shipping over $50.
The Damn Vape Foxtail-M Vape Cotton is designed specially for mesh rebuildable atomizers such as RTAs or RDAs. Since it is agleted, there is a plastic sleeve on the end, so it makes it incredibly easy to slide this cotton through the mesh strip or coil. This is 100% organic cotton as well, so there's zero taste and little to no break in time. Another great feature to the Foxtail-M Cotton by Damn Vape is that its cut to the proper length for mesh style atomizers, and would be perfect for the Damn Vape Doom RTA.
If you're looking for some affordable cotton for your mesh atomizers, then this is the perfect deal for you! At under $3 for a 10 pack, you can stock up for months without breaking the bank. This is definitely one of the best cotton for vaping when it comes to your mesh tanks and RDAs.
Damn Vape Foxtail-M Cotton Features:
Pack of 10 or 20 Pieces of Cotton
Enclosed In Plastic Container
100% Organic Cotton
Agleted Strips
Pre-Cut Amount
Great Wicking Capabilities
Ideal for Mesh Rebuildable Atomizers