Voopoo PnP Replacement Coils 5 Pack $9.34 (USA)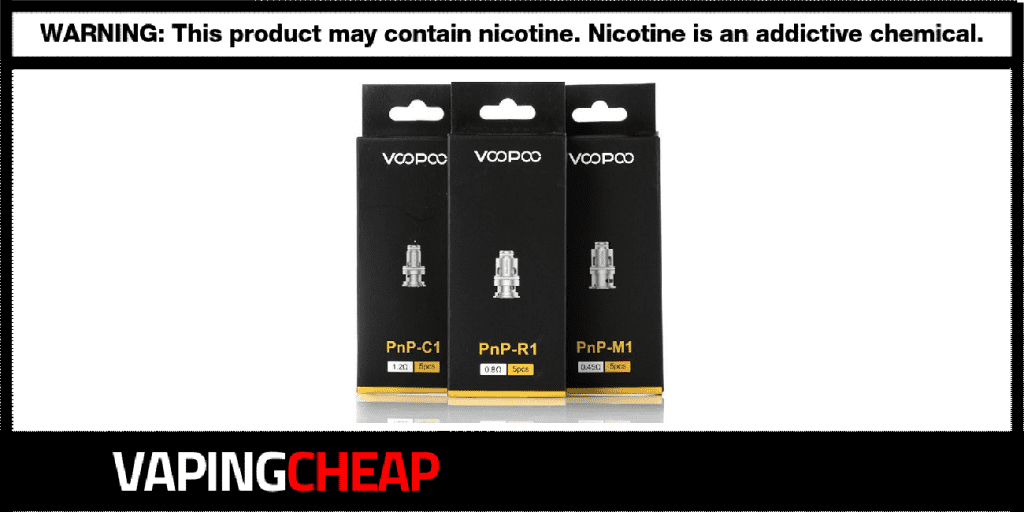 Here's a discount and cheap deal for the Voopoo PnP Replacement Coils. Get a 5 pack from just $9.34 using discount code "VAPOR25". It's also on sale at a China based store for only $10.79!
The Voopoo PnP Coils are compatible with a wide range of devices from Voopoo. This includes the popular Vinci Pod Mod, and Drag Baby Trio. However, there are some coil heads that are optimized for the Vinci series of devices.
These are specifically the VM series coils. With that being covered, there are a ton of different PnP Coils that's available. There are higher resistance coil heads, and even lower resistance replacement coils as low as 0,3 ohm.
Some are designed for a mouth to lung vape, another is for restricted direct lung and various that'll provide a full direct lung. No matter your vaping style, there's a PnP Coil that'll suit your needs.
If you've been looking for cheap Voopoo PnP replacement coils, then you won't wanna miss out on this sale. Since they do come in a pack of 5, you can certainly stock up for months without breaking the bank.
Voopoo PnP Coils Features:
Pack of 5 Coil Heads
Compatible With Various VooPoo Devices
Coil Options:

PnP-VM4 Mesh Coil (0.3 ohm)
PnP-VM1 Mesh Coil (0.3 ohm)
PnP-M1 Single Coil (0.45 ohm)
PnP-M2 Single Coil (0.6 ohm)
PnP-R1 Dual Coil (0.8 ohm)
PnP-C1 Ceramic Coil (1.2 ohm)

Plug and Play Installation
Organic Cotton