VooPoo Vinci Pod Mod Kit $22.90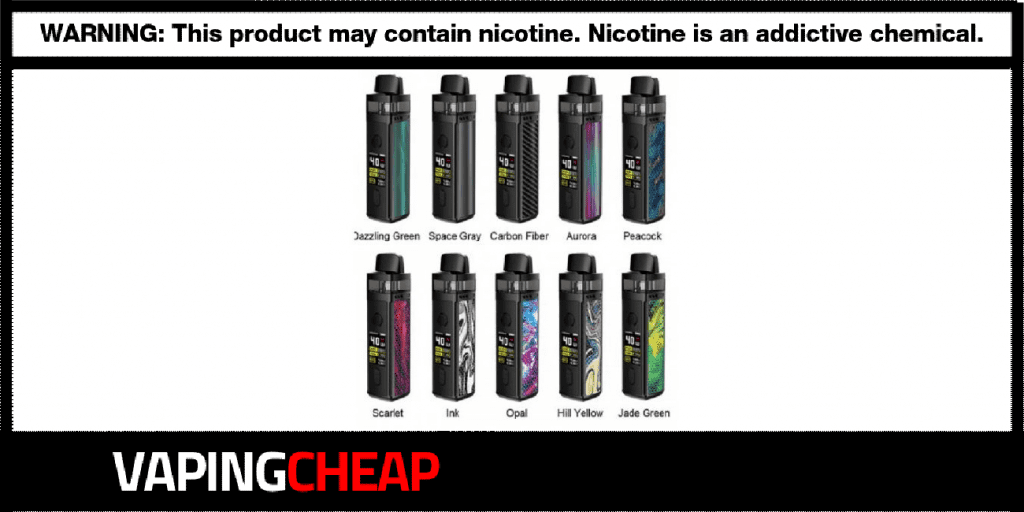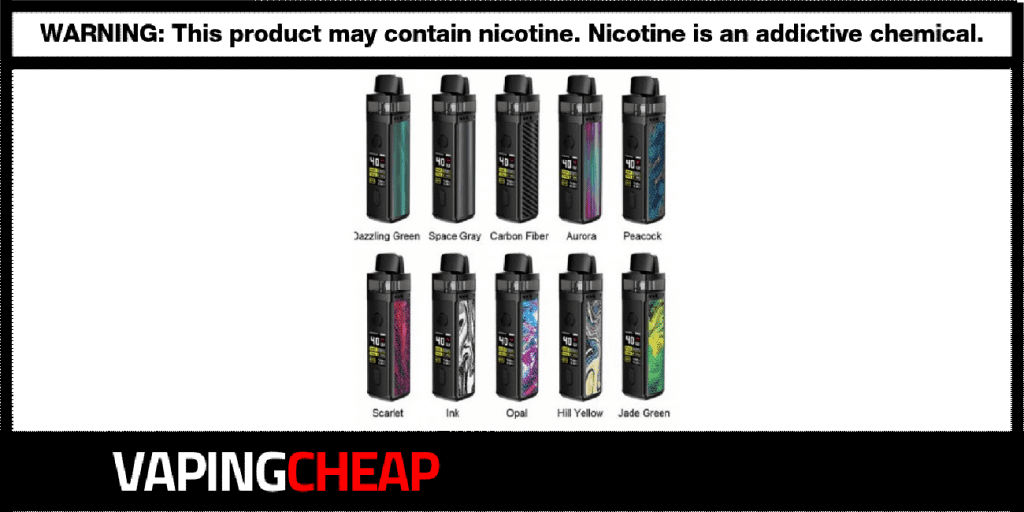 Here's a cheap deal for the new Voopoo Vinci Pod Mod Kit! Get yours for only $22.90. It's also in stock at a USA based shipper for only $25.40 with code "CVD15".​ There's a bunch of different color options, and variants including carbon fiber, resin, and dynamic optics.
VooPoo's newest pod system, shaped and designed similarly to a mod offers more features than any other pod device they've ever released. By looking at it, you can definitely tell it's got an overall form factor, and is a direct competitor to the Smok RPM40 Pod Mod Kit. Although it keeps a pretty slim, and compact size, it does pack a 1,500mAh built in battery, and offers up to 1A fast charging. In addition, it can provided anywhere between 5w to 40w. All of your vaping information such as wattage setting, coil resistance and more is display on its 0.96 inch TFT color screen.
There's a couple other modes available as well since being powered by the advanced GENE AI Chipset. One such feature includes switching between either using the firing button to vape, or a draw activated firing system. You can also check your 2 week vaping habit as the device will keep a record of it, which is pretty cool.
Another great feature is that it has intelligent coil protection. Speaking about coils, the VooPoo Vinci Mod Pod is compatible with all of the PnP coils, so you'll qutie a few options to satisfy your vaping needs. When it comes to the VooPoo Vinci refillable pod cartridge, it holds a massive 5.5ml of e-juice! As with most other pod vapes, it's compatible with both nicotine salt vape juices and regular e-liquids. You'll be able to easily see your e-liquid level as well with the Vinci's viewing window. Last, but not least the VooPoo Vinci features an innovative dual airflow system by simply turning the pod 180 degrees.
If you're looking for a pod system where it's able to provide both a mouth to lung and direct lung vape plus has fuly adjustable wattage, then you'll definitely want to check out the VooPoo Vinci Pod Mod Kit. For the price, you do get a lot of features, all packed into an ergonomic and pocket friendly design.
VooPoo Vinci 40w Pod System Kit Features:
Built In 1,500mAh Battery
1A Fast Charging
Powered By GENE AI Chip
Wattage Output Range: 5w - 40w
Maximum Voltage Output: 4.2v
Minimum Firing Resistance: 0.1 ohm
0.96 Inch TFT Color Display Screen
Zinc Alloy Construction
Draw Activated & Button Firing System (Switchable)
Ergonomic Design
Refillable Pod Cartridge

5.5ml Maximum E-Juice Capacity
Easy To Fill
E-Liquid Viewing Window

Innovative Dual Airflow System
Compatible with all PnP Coil Heads

0.45 ohm Mesh
0.6 ohm Mesh
0.9 ohm Ceramic

Wide Variety of Color Options
VooPoo Vinci Pod Mod Device
Vinci Refillable Pod Cartridge (5.5ml)
0.3 ohm PnP Coil
0.8 ohm PnP Coil
USB Cable for Charging
GENE Chip Card
User Manual
Warranty Card
Check Out The VooPoo Vinci 40w AIO Kit Review
More Great Vape Deals...
---
Vapefly Nicolas MTL Tank $9.96
For a limited time only, the Vapefly Nicolas MTL Tank is now on sale right here for only $11.99! No coupon code required! The colors available[...]