VapeSourcing EJuice Sale! Extra 20% Off Over $50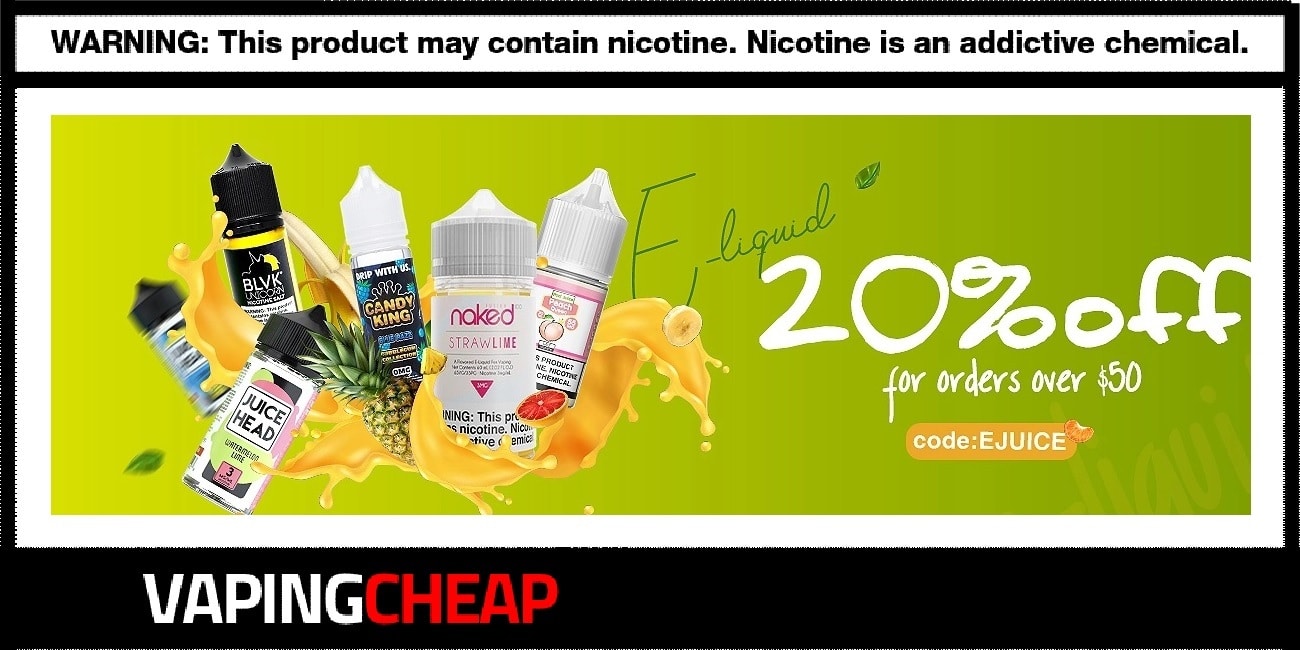 Here's a great sale over at VapeSourcing, if you're in the USA and looking to get great prices on premium vape juices. Save an additional 20% off when spending over $50 using the code "EJUICE".
During the VapeSourcing EJuice Sale, you'll be able to save an extra 20% off all e-liquids shipped from their USA warehouse. This includes a wide variety of popular brands such as Naked 100, Aqua, Bantam Vape, Twist E-Liquids, Juice Head, Glas Vapor, Candy King and many more. Additionally, they've got a variety of bottle sizes in stock ranging from smaller 30ml bottles for salts, and larger 60ml and 120ml bottles for regular freebase e-liquids.
All in all, if you're looking to save on bigger orders of premium e-liquids, then you'll definitely want to check out this vape juice salt at VapeSourcing, For even more discounts, definitely check out our VapeSourcing Coupon.
VapeSourcing E-Juice Sale Details:
Save 20% off All E-Liquids Site-Wide When Spending Over $50
Various Bottle Sizes & Nicotine Strengths
Great Selection of Premium Brands
Prices under $10
Limited Time Sale