Vaporesso Target PM80 SE Pod Kit $21.59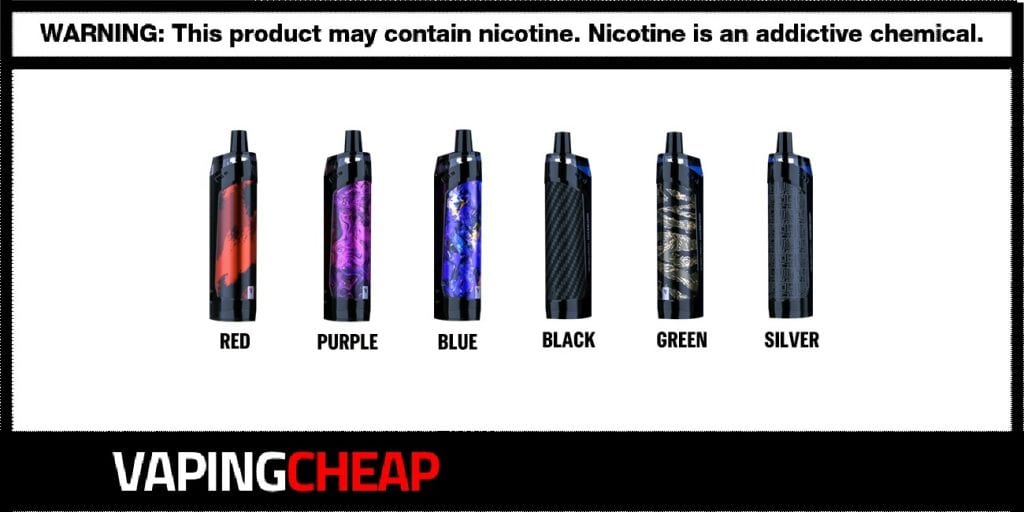 Here's a sale on the brand new Vaporesso Target PM80 SE Pod Kit. Buy yours from $21.59 with code "VTPM". It's in stock at a USA based store for $28.69 using the discount code "HM10". There are six different color options available including Blue, Black, Green, Red and others.
The new Target PM80 SE Pod System Kit is an updated version of the original Vaporesso Target PM80 Pod Mod Kit. It does share the same 80w maximum output, which is plenty for what it's designed for. However, this new version is powered by an external 18650 battery rather than a built-in battery. Additionally, it features the advanced AXON chipset and is equipped with multiple safety features.
One feature of the Vaporesso Target PM80 SE Pod Mod is the intelligent wattage output system. What this does is allow the chip to automatically adjust the wattage depending on which coil you use. This is perfect for beginners, and just convenient for you advanced vapers.
You'll be able to easily see all of your vaping information too thanks to its large 0.91 inch OLED display screen. Another great feature is the overall design. It's not only compact, but super comfortable to hold and vape with.
Vaporesso's Target PM80 SE Pod Mod Kit does include two refillable pods, which is always a plus. Each pod has a maximum e-juice capacity of 4ml and fills from the bottom.
The Target PM80 SE pod cartridge is compatible with the Vaporesso GTX coil family and even the RBA section. Inside of the packaging you'll find two replacement mesh coil heads, so you know you'll be getting some awesome flavor. Lastly, it does have a unique airflow system, it comes in from the top of the mod pod, but you can adjust it by using a silicone plug to block the airflow holes.
All in all, if you are a fan of the original version, or simply in the market for a new compact pod system that's powerful and unique, then check out the new Vaporesso Target PM80 SE Pod Kit. It has all of the amazing features of the previous model, but the ability to use an external battery.
Vaporesso Target PM80 SE Pod System Features:
Requires a single high drain 18650 battery (Not Included)
Maximum wattage output: 80w
Powered by the advanced AXON Chipset
Intelligent Wattage Mode
Large OLED display screen
Three button design
Multiple safety features
Two Refillable Pod Cartridges

Maximum e-juice capacity: 4ml
Bottom fill design
Compatible with the GTX coil family and RBA section
Top airflow design
What's Included:
Vaporesso Target PM80 SE Pod Mod
Two Refillable Pod Cartridges
GTX 0.2 Ohm Mesh Coil
USB Cable
GTX 0.6 Ohm Mesh Coil
Reminder Card
User Manual
Two Silicone Plugs
Warranty Card