Binoid Delta 8 Gummies Sale! 500mg Bottle $26.25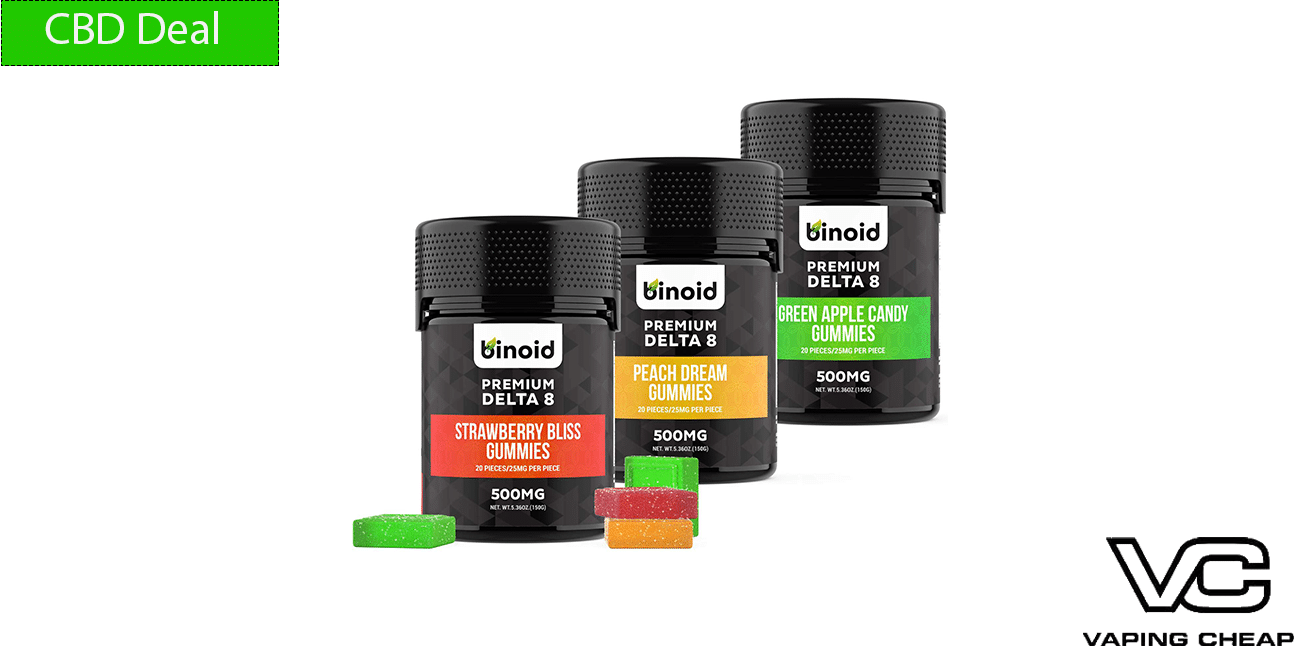 Here's an amazing sale on the Delta 8 gummies over at Binoid CBD. Buy a bottle for just $26.25 using discount code "HOLIDAY25"! To make this deal even sweeter, free USA shipping is included!
Each Binoid Delta 8 Gummies bottle comes with a total of 20 individual edible gummies. Each single gummy is packed with 25mg of Delta 8 (D8), so you'll get a total of 500mg per bottle, giving you an excellent overall value. Additionally, you've got four different flavor options that's currently available. This includes mixed, Peach Dream, Strawberry Bliss, and Green Apple Candy. What's great about the Binoid Delta 8 CBD gummies is that they are Vegan and Gluten free.
Another great bonus to Binoid Delta 8 gummies is that they're infused with a high quality of D8 in each gummy, instead of being sprayed. With each edible, you can expect a relaxed and uplifting feeling. As with many products like these, you'll want to start off with a single gummy and work your way to the desired effect.
For the price you're paying, you're definitely getting your money's worth, that's for sure. At under $35 for 500mg total and 20 total gummies, it's perfect for those who are new, too. For more sales like this, be sure to visit our CBD corner.
Binoid Delta 8 Gummies Details:
20 Pack Bottle
25 mg Delta 8 (Total of 500 mg)
Four Flavors To Choose From:

Mixed
Peach Dream
Strawberry Bliss
Green Apple Candy

Recommended Dosage: 1 Gummy
Infused Delta 8 Gummies
Relaxing & Uplifting Feeling
Gluten Free & Vegan