Pure Craft CBD Tincture 30ml $39.20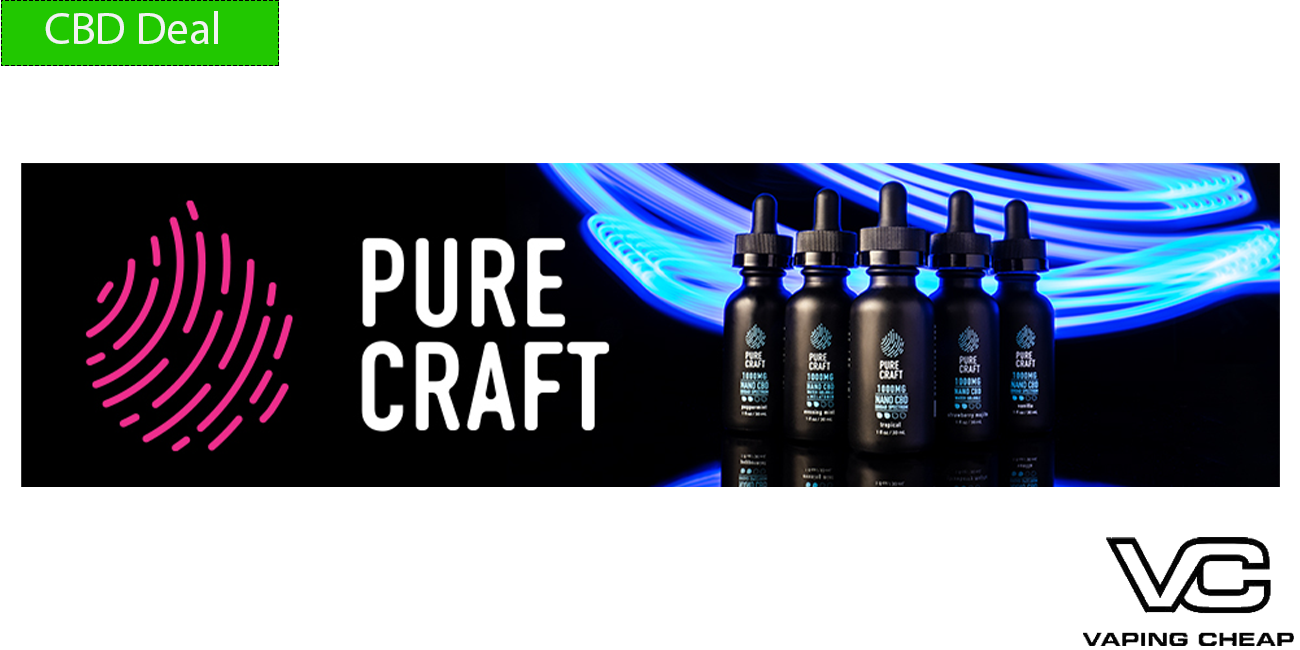 Here are great sales and discounts for Pure Craft CBD Tinctures! Buy a 30ml bottle from $39.20 with coupon "WELCOME20". Free shipping applies to orders over $70. If you're looking to stock up, bundles are available at a discounted price.
The Pure Craft CBD Tincture does come in various CBD strengths which include 250 mg, 600 mg, and 1,000 mg. When it comes to the flavor options for this tincture, you've got plenty to choose from with Pure Craft CBD. Flavors include Evening Mint, Peppermint, Tropical, Strawberry Mojito, Vanilla, Orange, Blueberry, and Natural.
Pure Craft CBD's offer different types of Tincture too, which makes their product quite unique. You've got Broad Spectrum, Water Soluble and Water Soluble with Melatonin tinctures. With their Water Soluble variant, it's fast acting, which means it will absorb in a very fast rate and is used for those who are looking for a fast acting CBD Tincture. Lastly, Pure Craft CBD Water Soluble can be used in food and beverages to make it even easier to consume.
Whether you're looking for a great quality tincture, or one that's different from the rest, you'll definitely want to check these out at Pure Craft CBD. Now, if you enjoy edibles, you'll want to check out our recent Pure Craft CBD Gummies deal.
Pure Craft CBD Tincture Sale Details:
30ml Bottle
Various Strength Available (Up to 1,000mg)
Types Of Tinctures: Broad Spectrum, Water Soluble and Water Soluble with Melatonin
Flavors Available:

Evening Mint
Peppermint
Tropical
Strawberry Mojito
Vanilla
Orange
Blueberry
Natural

Lab Tested