Top 10 Best Vape Mods of 2021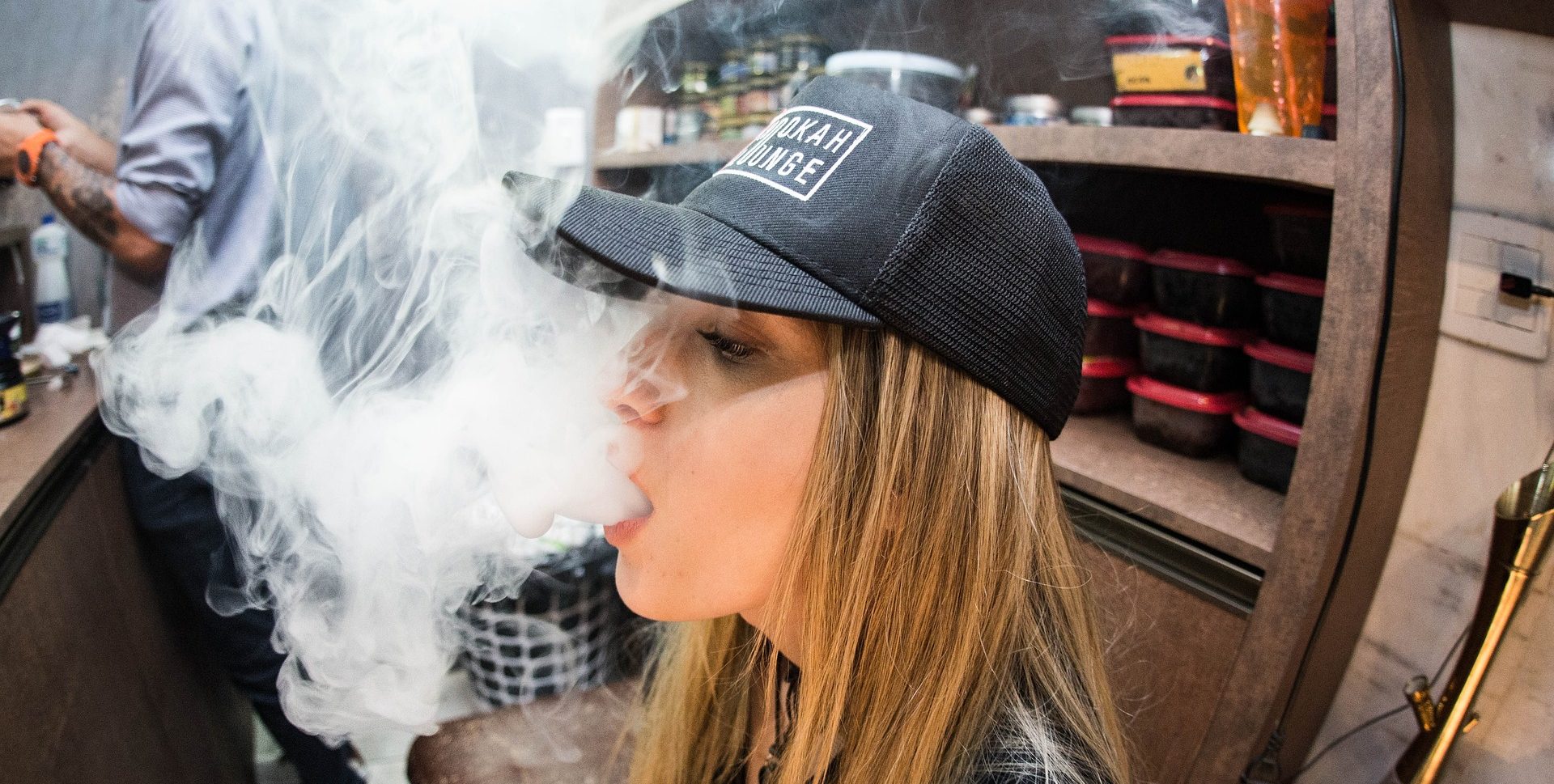 Whether you're looking for something more powerful than traditional pod vapes or you're on the hunt for a starter kit, we've got a rundown of the best vape mods of 2021.
If you're looking for something that can fit into the palm of your hand or something that will let you blow Os for hour, we've got you covered.
If you're here, you likely know that vaping has become very popular in the last few years. For many people, vaping has become an effective alternative to smoking. Of course, it has minimum age requirements like any controlled substance.
If you're not sure whether you're old enough to buy vaping-related materials in your state, you can double-check in this article. For those who are old enough and interested in vaping, here are some of the best vape mods kits of this year.
The SMOK Nord 4 has an inbuilt 2000 mAh battery and can generate up to a maximum of 80 watts. The Nord 4 possesses versatile capabilities and comes with 2 4.5 ml Nord 4 pods, one with an RPM mesh coil and another with an RPM 2 mesh coil.
The Nord 4 is great for all vape users and is one of the most affordable and cheap vape mods on the market in 2021.
The Geek Vape Aegis Max kit uses a single 21700 or 18650 battery and has been designated the IP67 Aegis line rating.
The Aegis Max has been designed from a strong zinc alloy and is impervious to water, shock and dust, which helps prevent the device from malfunctioning due to environmental error.
The Aegis Max can generate up to 100 watts and allows you to access its temperature controls while you enjoy pleasant clouds of vapor and is also versatile.
The Aegis Max is among the vape mods that will set the standard for other vape mods for sale in the market.
The VooPoo Drag Max has many features that are similar to the DRAG 2 and DRAG, with its general design resembling that of a dual high amp 18650 vape mod.
If you were to look closely though, you'd realize that the VooPoo Drag Max is a heavy duty pod mod, with a higher wattage rating and more battery life. The device does not have a 510 connection and instead, has a PnP platform magnetic connection. The PnP pods allow the device to function seamlessly and efficiently, even with battery drain.
Additionally, the Drag Max's screen, which is bright, colored and easy to read, has been moved to the tank's opposite side. The screen contains information on puff duration, puff counter, volts, resistance, mode and watts.
The device is impressively lightweight and comes in different options, with all devices having leather backings in between shiny accents and the metallic frame. The device is powered by the GENE.FAN 2.0 chipset and generates 177 watts.
Furthermore, the Drag Max has 2 themes; the core and iron theme which allow for easy operation of these unique vape mods.
This vaping mod is manufactured by Lost Vape, a very popular company. The device is powered by dual high amp 18650 batteries and has a classic design appearance that's been combined with different materials, giving it an exquisite look.
The Centaurus DNA 250C mod leather element is eye-catching and comfortable to hold, with 10 colors and 3 series available. Its USB port can be used to connect to a PC with Escribe software and utilized for 2A balanced fast charging. This will allow you to customize your settings as well as monitor and assess your steam behavior.
The Centaurus DNA 250C's USB on-the-go adapter feature also allows you to use the device's battery as a power bank while you're out and about. Additionally, the Centaurus DNA 250C mod is fitted with a high-end DNA 250C Evolv chipset, with a maximum power output of 200 watts, with ultra-fast response time and high precision.
The mod's functionality also has replay and boost mode technology. While replay technology allows you to control temperature with an extensive array of viable coil combinations and have the perfect flavor, boost mode technology increases the preliminary power output, allowing users to reach a point where they generate vapor much quicker.
The device's 0.90-inch TFT color display screen has 3 buttons that allow you to operate the device and vape in a way that is convenient and simple. If you're in the market for this style of device, the Lost Vape Centaurus DNA 250C is one of the best vape mods to consider purchasing.
The Dovpo Topside Dual 200W has been developed in partnership with the Vapor Chronicles. To support its 200-watt and 12-volt maximum output, the Topside Dual 200W needs 18650 batteries.
The device has a 0.96-inch OLED screen which displays data accurately and a 10ml squonk bottle that supports top filling design. The squonking action is found opposite the firing button and display face, which allows for a high-level vape experience.
The Dovpo Topside Dual 200W also has an upgraded power chipset and utilizes a combination of aluminum alloy and zinc alloy to create an ergonomic form factor. It also features a minimum atomizer resistance of 0.08ohm to power a full range of squonk RDAs.
The device also has a leak-resistant 510 base to prevent leaks in the device's internals. The base is also gold-plated and spring loaded for the best possible conductivity.
In addition to this, the device also has low voltage protection, short circuit protection and a temperature control range of 100 - 315C / 200 - 600F. Its temperature control mode can work with TCR, stainless steel, titanium and nickel, which make it among the best and most versatile vape mods kits.
The Dovpo Odin 200 is among the best vape mods for sale on the market today. The device is a collaboration of great modders in the industry; the Vaping Bogan, DOVPO and Vaperz Cloud.
The Odin 200 has a dual battery configuration of 21700 and a bottom hinged battery bay but is also compatible with 18650 batteries. It also has an extensive temperature control suit and can house RTA's with a diameter of up to 3cm.
The Odin 200 has been constructed from durable aluminum and zinc alloy, with its chassis being designed to be impervious to drops and light falls. It has a 0.96-inch OLED Display Screen and can work with titanium, nickel and stainless steel wires in temperature control mode. This allows its users to carefully regulate the small details of the device output.
The Odin 200 has a feel and look that's similar to the DNA250c and uses a Dovpo 200w chipset, instead of an Evolv DNA chipset. In addition to this, the Odin 200 uses a USB C updating and charging port with a zinc alloy construction.
The SMOK G Priv V3 is the latest stylish box mod in the G-Priv series and has an all-round upgrade in both hardware and software, especially with regard to its revolutionary TFV16 Lite sub-ohm tank.
The G Priv V3 has a 32-bit IQ-G chipset and is powered by dual high amp 18650 batteries which can generate up to 230 watts of power at a quick speed. Additionally, it has a highly responsive 2.4-inch touch screen with futuristic user-friendly controls which allow you, its user, to acquire the information you may need with a simple click.
The G Priv V3 also comes with a TFV16 Lite Tank that has been paired with 2 new mesh coils; the dual mesh conical coil and the conical mesh coil, which is powered by nexMesh technology. If you're a demanding vaper, the G Priv V3 is the best mods vape for you as its dual mesh conical coils make it easy for you to have a pleasant and enjoyable vape session.
The G Priv V3 has additional password protection and safety features that prevents underage usage as well as 4 power levels, i.e. soft, norm, hard and max. To experience an enjoyable vaping session courtesy of G Priv, try out these new smok coils.
This is a powerful vaping kit that has a temperature control suite that allows you to customize it to suit your preferences. The Aegis X can generate up to 200 watts and has an integrated AS 2.0 chipset which possesses all new balanced battery charging capabilities that allow you to use your vape if you're out and about and aren't able to use your battery charger. The Aegis X has been crafted from durable-zinc alloy, which also provides you with a visually striking exterior and improved chassis strength.
Additionally, the Geek Vape Aegis X has been designed in a manner that prevents water, dust, drops and falls from affecting its functionality and a high shock resistance for comfortable hand feeling.
The Geek Vape Aegus X's battery section is also bottom-loaded, which allows you to easily install its dual high-amp 18650 batteries and has several output modes, which include the BYPASS, TC-TCR, VPC and power/wattage modes.
The Geek Vape Aegus X possesses the ability to use stainless steel wires, titanium or nickel with ease and has been granted the IP67 designation, which makes one of the most durable and rugged vape mods kits.
If you're new to vaping, you may need something a little less advanced. The SX Mini SL Class has been designed for advanced vapers who want a device that's both luxurious and technologically impressive.
With its sophisticated and sleek design, the SX Mini SL Class is a compact device that can handle all your vaping needs. The SX Mini SL Class is easy to carry around and with the ability to generate 100 watts, also powerful enough to offer you output settings that will allow you to enjoy your vaping session. Additionally, the SX Mini SL Class has an integrated chipset that allows you to choose between various firing modes as well as a full temperature control suite that lets you customize your experience.
With regard to visual design, the SX Mini SL Class has a handsome stainless steel exterior that features panels that are available in carbon fiber, resin or leather. Additionally, its ergonomic design allows you to have an incredibly comfortable grip of the device.
The SX Mini SL Class is also equipped with safety features that enable you to enjoy advanced settings without damaging your device, which makes it one of the safest vape mods.
Many of you probably know Tesla as the company that manufactures electric cars but did you know that it also manufactures vapes? One of these is the Tesla Punk 220W Vape MOD, which is their latest take on the Steam punk revolution. The Punk 220 generates roughly 220 watts and performs all its functions flawlessly because of its ingrained ingenious chipset.
The Punk 220W has a unique design that features a transparent chassis and a durable zinc alloy frame, which offers a striking impression.
The Punk 220W is 510 compatible, which means that you can affix almost any tank you may want to. This is in addition to having temperature controls that can work with stainless steel, nickel and titanium wires and flashing light features that you can customize to fit your preferences. While the Punk 220W is better equipped for advanced vapers, it has custom taste modes, i.e. soft, normal and hard.
If you're in need of some good quality vape mods in your life, get yourself one of these unique vape mods today!
Summing it up…
While these are only 10 vape mods among so many other types of vape mods on the market, they are some of the best vape mods options in our opinion, especially if you consider the availability, pricing, quality, performance and uniqueness. Not only do these mods provide solid performance, but they are also affordable.
Is there a unique mod that you feel deserves to, but hasn't, been included on the list above? Let us know in the comment section below!