Best Vaporizer To Quit Smoking (Safe For Beginners)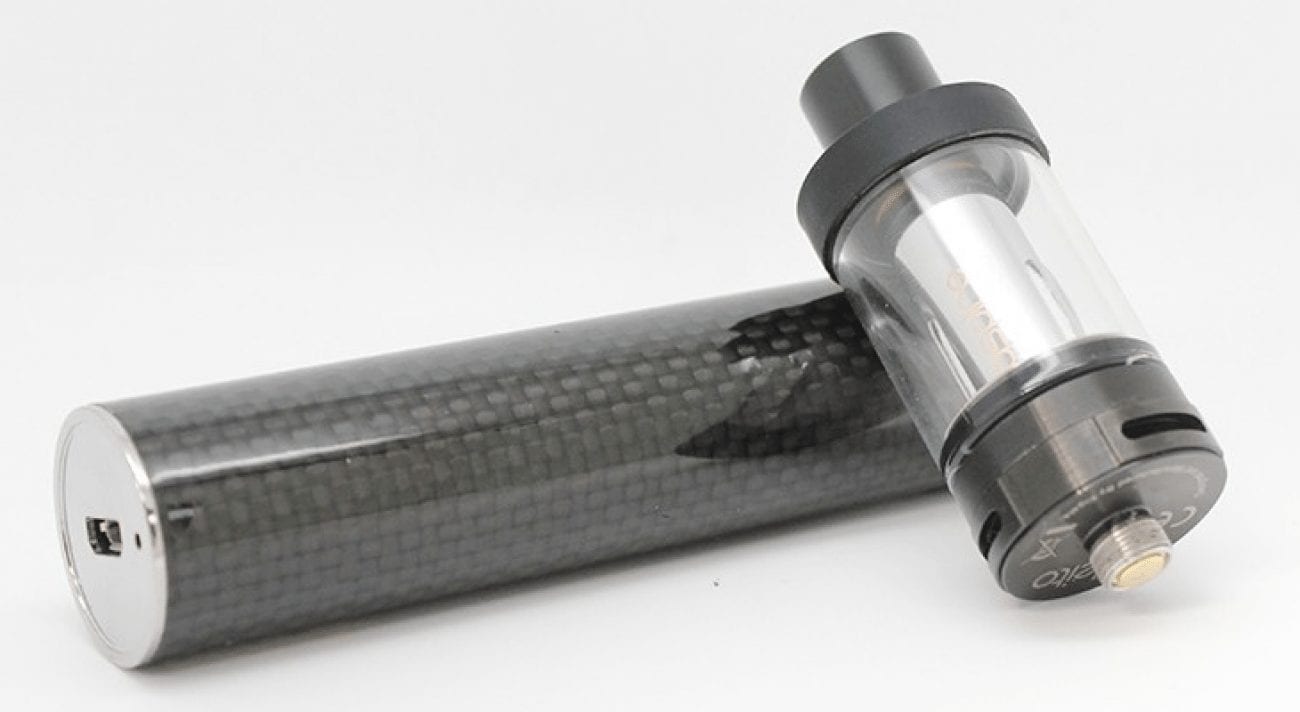 A healthy good morning and welcome to all you brave tobacco smokers who're finally doing the right thing and investigating your options for the best vape to quit smoking.
I can't tell you how much it means to me to be able to assist smokers in making the change. I've shared your experience of having just had enough of the health problems, fatigue, bad smell and endless issues that smoking can burden you with and I know how important is is that you start off your vaping journey on the right foot…finding only the best vape to quit smoking.
Now, I'm not a fan of the cigalike option when it comes to choosing the best vaporizer to quit smoking and I'll tell you why.
When I first set out to investigate the vaping phenomenon as a heavy (unhappy) smoker…no one was there to help me find the right vaporizer to stop smoking cigarettes and so I went out alone and picked up the first sample cigalike I laid my eyes on, at a local e-cig stand. I coughed, I got a mouthful of harsh, exaggerated tobacco flavor and to top it all off, the vapor I exhaled was hardly full enough to warrant the pain I'd just endured and would have to endure if I forked out all that extra cash (compared to my average smokes).
Three more years of tobacco followed for me.
I don't want this to happen to you, there are enough good brands and vape cartridges out there, as well as superior devices such as slightly larger vape pen style devices, to get you well clear of cigarettes and excited to be joining the vaping ranks.
I want to help you start off on a device that will provide you with an easy set up and draw, a full flavor and a big satisfying cloud of vapor that will prove to you from the get-go that this stuff knocks tobacco straight out of the ballpark, thank you very much. So here we go…let's get this show on the road and find you the very Best Vape Pen To Quit Smoking!
List Of The Best Vape To Quit Smoking
| | | | | | |
| --- | --- | --- | --- | --- | --- |
| | | | | | |
| | Aspire K4 Quick Start Kit | Steel, carbon fibre and Pyrex | | | |
| | | | | | |
| | | | | | |
| | | | | | |
Why? It's clean lines, compact construction and color optional stylishness are just a bonus. This outstanding, versatile product is made for starters to the world of vaping but three different coil heads are available so that you can work your way up into the sub-Ohm range, sweet.
The Vape: Adjustable airflow, together with a coil choice: 1.5 Ohm (8-20W), 1.2 Ohm (8-30W) or reaching into the sub-Ohm range…0.85 Ohm (8-25) will allow newbies to get a quick education on what the difference between sub-Ohming and not sub-Ohming really feels like. All this in a gorgeous package that delivers power, battery life. delicious, really killer clouds and well above average consistency. This is undoubtedly my winner of Best Vape to Quit Smoking award.
Aspire K4 Quick Start Kit
Why? Because you've seen all those sub-Ohmers and you don't want to miss out, even though you're a beginner. This Kit includes a sweet carbon fibre K4 battery pen and the powerful Aspire Cleito Tank. It's not for the fainthearted and it's important that you work your wattage up from the ground so that you don't overdo it at first.
The Vape: Huge clouds and excellent flavor from those 0.27 Ohm Claptons. In spite of the fact that most people think you need to start really small, I believe that the performance on a baby like this is what heavy smokers need to very quickly convince them to make the change. It's undoubtedly one of the best vape pen to quit smoking.
Why? Now, I'd recommend this for brave beginners, looking for a piece with a nice big tank and power that will see them well into their vaping career. The simple one touch system and easy fill design make this device hardly any trickier to operate than a smaller pen so why not give yourself room to grow with your device by buying a more versatile, larger pen like this.
The Vape: This device is designed for both mouth to lung and direct lung vaping. Adjustable airflow as well as a choice of a 1.0 Ohm or 0.5 Ohm make it a versatile option that can see you through the beginner stage and into the sub-Ohm arena. An exceptional, consistent vape with maximum flavor and full cloud production. There is simply no way you'll return to cigarettes after this…making it a good contender for the best vape to quit smoking.
Why? The are a unique all-in-one design makes this device not only super durable but even more suitable as an easy to use option for beginners. With it's easy airflow control and convenient top fill system, combined with great looks and serious performance, definitely a contender! Oh…before I forget, the light can change color!!!!
The Vape: Consistent, full vape, good flavor and superb airflow control. The all-in-one system makes it ideal for ex-smokers, who'll be hugely satisfied by the quality of vape! That's why it is best vape pen to quit smoking. You can check out this page for more unique EGo T vape pens available today.
The Innokin Endura T18 Vape Pen
Why? It's sleek, simplistic, stylish and comes in a bunch of exciting colors. The top fill system is extremely easy to use, as is the simple one button system. It's also incredibly durable with that extra steel on the tank design and includes various safety features to protect you from yourself! I love the fact that it supports passthrough charge so that you can vape while charging.
The Vape: 14W of power means you can count on a full and flavorsome, consistent vape. With such an easy draw and the full cloud this device produces, definitely makes the grade as as a candidate for the best vape for smokers.
To learn more about the differences ​and how to choose one, check out this video
Conclusion
So that's my top five list of the best vape for smokers. I'm an advocate of going big or going home and this list is designed for heavy smokers who need a little extra convincing. Check out this site: https://vapingcheap.com/best-vape-pens/to discover more powerful devices for great satisfaction and intense vapor sessions.
As for the best vape juice to quit smoking - it's personal but start yourself off with a tobacco flavor if you like tobacco's taste and a fruity or menthol flavor if you don't…aim for a slightly lower nicotine content than you're used to and work the nicotine out slowly. You'll find, to your surprise, that you'll still feel like vaping even when you don't vape nicotine.
I wish you all the best on your journey into vaping: it's worth it, it's rewarding and it may just save your life!