Vandy Vape Berserker MTL RDA $17.95! (US Shipper)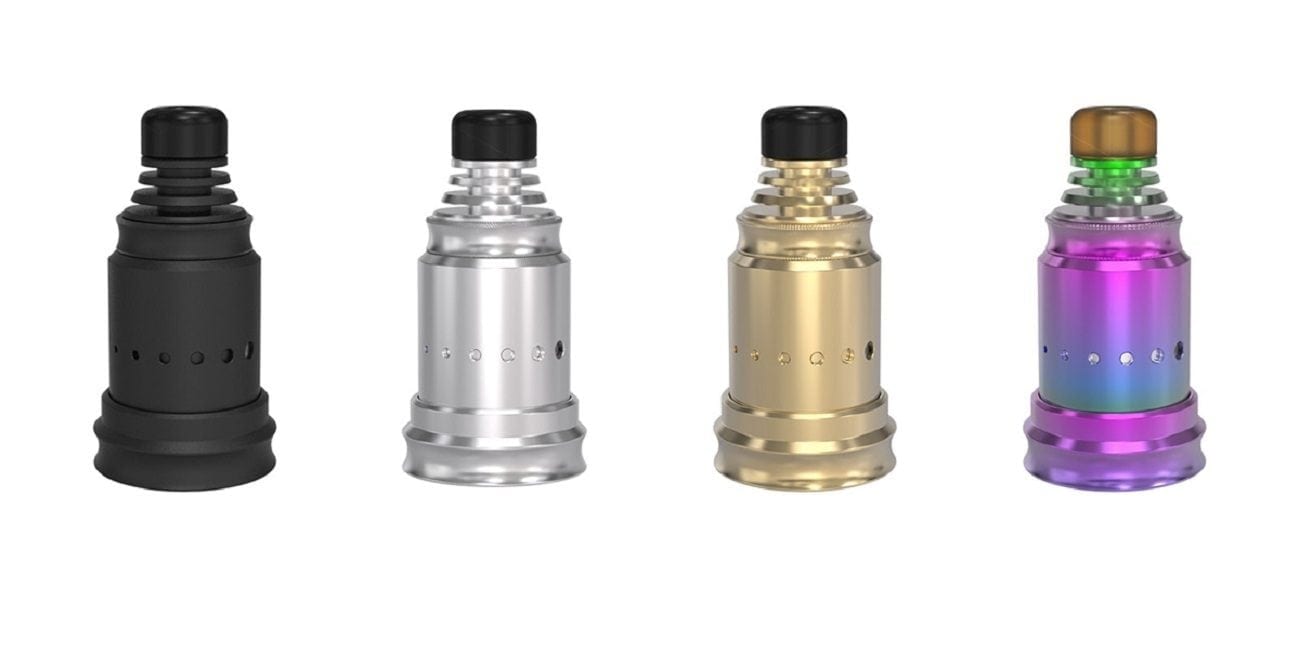 Rebuildable Dripping Atomizer
For a limited time only, the new Vandy Vape Berserker MTL RDA is now in stock and on sale right here for only $17.95 using coupon code "SAS10"! The colors available are Gold, Rainbow, Stainless Steel and Black.
The Vandy Vape Berserker MTL RDA has an overall diameter of 18.1mm so it will look great on most vape mods you attach it to! In addition, this RDA has a deep juice well, so you can drip or squonk a ton of e-juice without any issues. This atomizer comes with a 22mm and 24mm ring, which is perfect when putting this atomizer on your larger devices. The Berserker MTL RDA does include an ULTEM MTL drip tip.
The Vandy Vape Berserker MTL RDA sports a small two post single coil build deck, so coil installs are easy! Not to mention, this RDA has side airflow and comes with 6 different airflow pieces, giving you tons of airflow options! Lastly, this RDA comes with a gold plated 510 connection pin and a gold plated Squonk/BF pin, so you can use this atomizer on all of your squonk mods!
All in all, this is an excellent deal for the new Vandy Vape Berserker MTL RDA! If you're looking for a new MTL RDA for cheap, then this is a deal definitely checking out! Be sure to check this deal out at Ejuice Connect for only $17.95!
Coupon Code: SAS10
Product Features:
Overall Diameter: 18.1mm
Includes a 22mm and 24mm Ring
Deep Juice Well
Ultem MTL Drip Tip
Single Coil Two Post Build Deck
Side Airflow
Includes 6 Different Airflow Pieces
Cigarette-Like Inhale
Stainless Steel Construction
Gold Plated 510 Connection
Gold Plated BF/Squonk Pin
Various Color Options Available