Uwell Caliburn A2 Pod System $12.19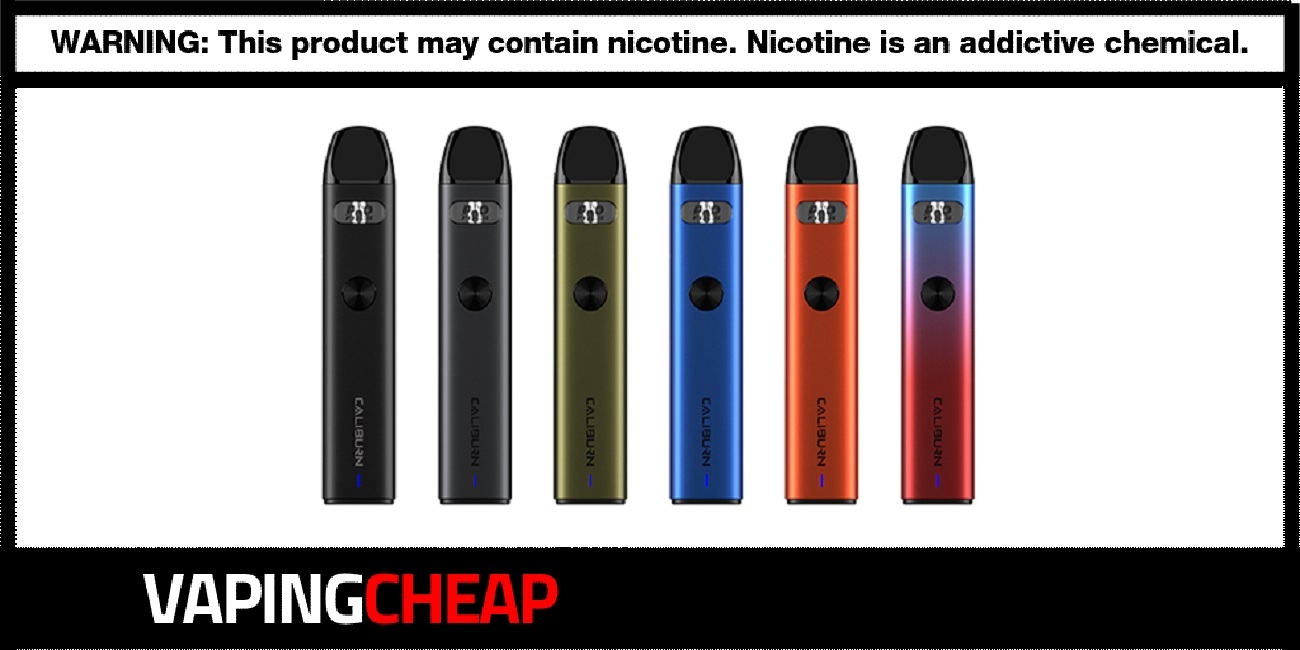 Here are cheap deals, discount and sales for the Uwell Caliburn A2 Pod System. Buy one of these kits for just $12.19 using discount code "A2K". It's also available at a US shipper for $16.43 with code "VC15". You can pick from six color options including Black, Green, Orange, Iris Purple, Grey and Blue.
The Caliburn A2 Pod Kit by Uwell features a compact body made from aluminum alloy material, making it very lightweight and portable. Additionally, it sports an internal 520mAh battery that can be quickly charged with a USB Type-C cable. Uwell's Caliburn A2 Kit has a maximum wattage output of 15w, so it's perfect for mouth to lung vaping. Vaping with this device is easy since it features a large fire button alongside an auto fire system, like we've seen with the Caliburn G.
Included with this starter kit, you'll get two of the Uwell Meshed-H Pod Cartridges. These pods have a maximum e-juice capacity of 2ml and is quickly filled from the top fill ports. Each A2 pod cartridge comes with a built-in 0.9 ohm coil head.
All in all, if you're a fan of the design and aesthetics of the original Caliburn Pod Kit, then you'll definitely want to check out the Caliburn A2 by Uwell. All the improvements makes it well worth the upgrade.
Uwell Caliburn A2 Pod Vape Kit Features:
Internal 520mAh battery
USB Type-C Charging
Maximum wattage output: 15w
E-Juice window
Large fire button
Small airflow hole on the side
Auto firing design
Compact body
Aluminum alloy construction
Compatible with the Caliburn A2 Pods

0.9 ohm mesh coils
Maximum e-juice capacity: 2ml
Top fill design
Comfortable drip tip
What's Included:
Uwell Caliburn A2 Vape Pod
Two Meshed-H 0.9 ohm Cartridges
User Manual
Be sure to check out the Uwell Caliburn A2 Kit review video